Increasing
long-term investment
in commercial construction and the consequent need for large sums make lending instruments very attractive for investors and financial institutions.
Loans to developers have provided strong support to major real estate sectors, including the construction of office space, industrial facilities, warehouses, shopping centers and other retail spaces
.
Banks, credit unions, and investment firms often set up mortgage lending units locally, offering corporate clients a wider range of financial products on different terms.
Currently, the global construction market exceeds 12 trillion euros and continues to show growth despite temporary difficulties.
Major players such as Goldman Sachs and Wells Fargo continue to finance capital-intensive projects by providing commercial construction loans and other financial instruments to their clients around the world
.
The US, UK, EU countries,
UAE
, China and other giants of the global economy are showing impressive gains in commercial construction amid increased competition for capital, requiring new, more flexible models for long-term financing of construction projects.
A development loan is a special type of loan issued by banks to developers who are engaged in the implementation of various capital-intensive projects, including commercial real estate. A loan agreement is usually signed for a specific purpose, such as financing the cost of building or expanding a commercial property held for sale.
A typical development loan is intended to cover at least part of the cost of a construction investment, which is usually very high.
Most often, developers need borrowed funds for construction:
• Office buildings.
• Industrial facilities.
• Warehouse areas.
• Multi-family rentals.
• Shopping centers.
• Other commercial properties.
The implementation of such projects is often estimated at tens and even hundreds of millions of euros.
Consequently, only a few developers can cover such large investment costs with internal resources. That is why in European countries and other Western countries, financing of commercial construction projects in most cases is carried out with the help of banks.
Developers can apply for
large loans
for a specific investment project by providing the bank with strong guarantees (collateral) and detailed project documentation confirming the feasibility of a particular idea. Obviously, banks must first evaluate each project in terms of risk and profitability. It is important to note that most institutions provide funding only to cover part of the costs of implementing investments, usually no more than 50-70%.
Moreover, funds are rarely provided to the borrower in full, but banks prefer to issue construction loans in tranches after the completion of subsequent stages of construction work.
Commercial construction loans are now available at many institutions because banks are willing to finance construction projects in many cases
.
This is facilitated, for example, by a favorable situation in a particular segment of the real estate market, which minimizes the risk of investment failure.
In terms of how it works, a property development loan is in many ways similar to an investment loan for the construction of a house, which individuals take out against a mortgage. In both cases, funds are allocated in tranches as construction progresses, which are under the control of the bank.
Similar to individuals taking out mortgages, developers must also provide adequate collateral to guarantee repayment of the debt.
Commercial construction lending: cost and conditions
The cost, interest and conditions for issuing a commercial construction loan differ from bank to bank only in details, because its general parameters are quite typical in all institutions.
Such a loan is provided for a specific purpose, such as the construction and expansion of a commercial property for sale or rent.
Repayment of the loan begins from the moment the facility is put into operation or the property is sold.
When discussing the terms of a particular financial product, it is important to take into account factors such as the bank's margin, the applicable interest rate (for example, LIBOR), project timeframe, construction cost, assessment of the project's profitability and creditworthiness of the client.
Typically, funds are offered for a period of 3-5 years or more, amounting to no more than 80% of the investment value.
To apply for a loan, a company must submit an application to the bank along with the documents listed above. Financing commercial construction involves large amounts of money over a short period, which also means high risk. It should be borne in mind that it can take up to several months for bankers to review the application and evaluate the project.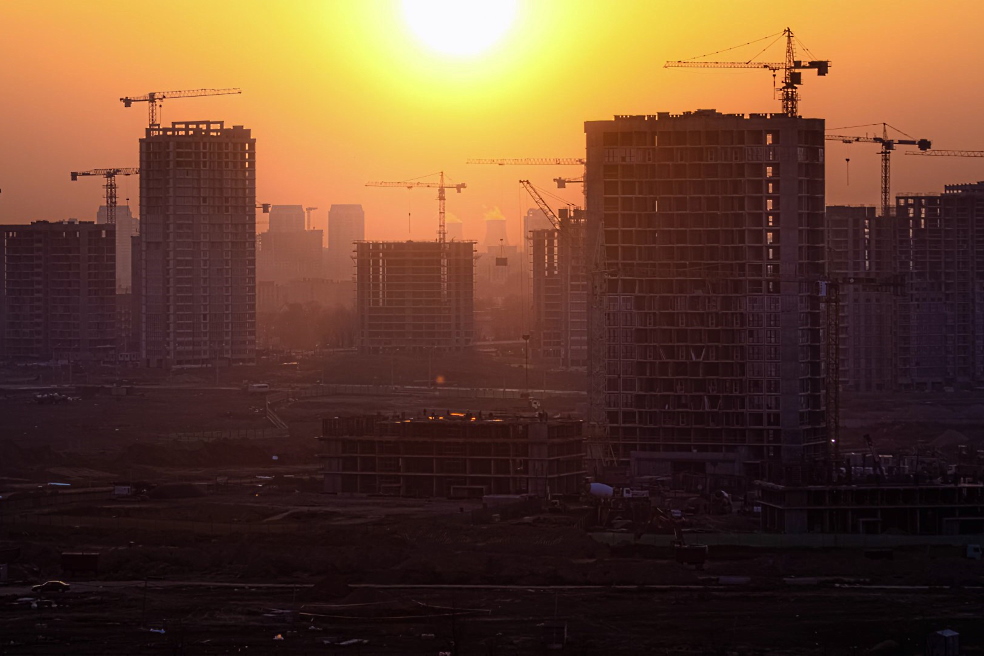 Obtaining a development loan for a new company that cannot yet demonstrate any construction experience can be difficult
.
Banks offer loans
only to companies that meet certain requirements, including financial stability, long experience in construction investments (usually at least 2-3 years), as well as collateral (for example, land plot) and initial contribution of at least 20% of the cost of construction. A commercial construction loan can also be provided to developers who will create a special legal instrument (
separate legal entity
) for the implementation of specific investments based on project finance.
It is generally easier to get a commercial construction loan for new companies that decide to set up a
special purpose vehicle (SPV)
.
Banks are more favorable to such applicants, since it is easier for them to control the implementation of investments. In this case, however, the project documentation and partners' credit history will have a big impact on the final decision.
ESFC Investment Group brings cutting-edge financial modeling expertise and years of international funding experience to your most ambitious projects.
If you are interested in a long-term commercial construction loan,
project finance
or consulting services for large businesses, please contact us.