British banks have long been a symbol of respectability and reliability, and for this reason they serve many large projects at the international level.
In addition to
long-term business loans
in the UK and abroad, local financial institutions provide corporate clients with almost the entire range of loan products and financial services.
ESFC Investment Group offers large business loans in the UK, EU countries, USA, Latin America, the Middle East, North Africa, India, China and East Asia.
We finance capital-intensive projects, including the construction or modernization of power plants, factories, sewage treatment plants, gas pipelines, refineries, quarries, mines, mining and processing plants, commercial real estate and tourist facilities of all types.
If you are interested in affordable loans, project finance services, SPV establishment and management, financial modeling, consulting and / or project support, please contact our representatives and schedule a consultation at a convenient time.
UK financial and banking sector
Throughout history, the banks of Great Britain have developed in parallel with the development of capitalist relations.
Initially, these financial institutions serviced trade operations and issued loans to aristocrats. Against the background of the growth of the maritime power of the British Empire, the share of international credit operations grew, then banks began to issue long-term business loans for industry and mining.
The next stage in the development of the local banking sector was the participation of banks in securities trading, as well as activity in the exchange markets.
The history of the existing banking structure can be traced back to the 17th century. In 1694, the private
Bank of England
appeared. This successful bank provided available funds to English merchants and lent money to the government during war failures and periods of rising public debt. Shortly after World War II, the Bank of England was nationalized and became the central financial regulator. Now the Bank of England largely determines the financial life of the UK, including regulating lending to large businesses.
Today, the UK banking sector is one of the most developed in the world.
The emergence of London as a leading money center began in the 19th century, when it seized world leadership from Amsterdam.
This was largely facilitated by the strengthening of the UK's position in trade, the development of the securities market, the opening of new financial institutions and the strengthening of their presence abroad. Throughout the subsequent period, the role of British banks gradually increased, although in the post-war period London lagged far behind the United States, remaining in the shadow of New York's financial giants for a long time.
After the successful reforms of 1986, the attractiveness of the UK financial and banking system has increased dramatically, which has a positive impact on the possibilities of lending and financial support for businesses. In 2019, three UK banks (HSBC, Barclays and Standard Chartered) are officially recognized as Global Systemically Important Financial Institutions. Moreover, the United Kingdom surpasses the United States in terms of exports of financial services ($88 billion in 2017).
The UK capital has more bank headquarters than any other city in the world.
In particular, there are approximately 250 branches and offices of foreign banks that provide long-term business loans in the United Kingdom and abroad.
The uniqueness of London as a global financial center lies in cluster business ecosystem model. In the UK capital, you can get not only a wide variety of financial services in banking, insurance, asset management, currency and securities trading, but also various related services for large businesses, including accounting services, legal services, consulting and much more. Not surprisingly, the UK is an important international center for business finance and insurance.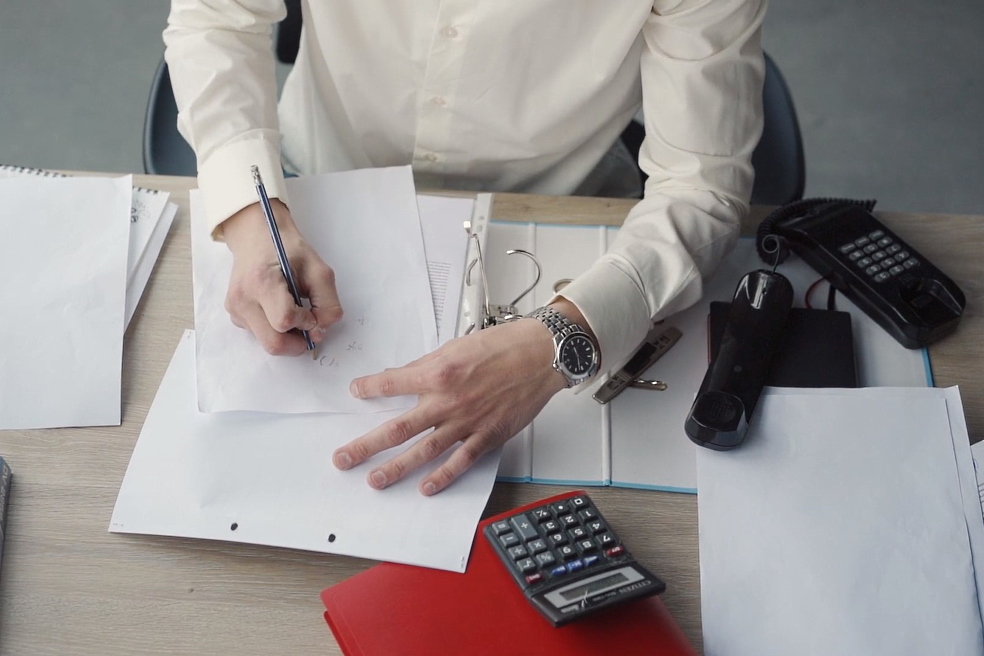 This financial market has thousands of large and small institutions providing
loans for business projects
. Although a significant proportion of them work closely with SMEs, the choice of sources of financing for large businesses is impressive.
An important role in business lending is played by several large banks with serious capital and extensive interests in various industries.
Here are the biggest ones:
• HSBC
• Barclays
• Metro Bank
• Cooperative Bank
• Halifax Bank of Scotland
• Lloyds Banking Group
•
Royal Bank of Scotland
• NatWest and others.
There are also branches of the largest foreign banks in the main cities of Great Britain, such as Bank of America, Santander, Citibank, Triodos Bank and others.
These institutions, along with the Credit Unions and the so-called Friendly Societies, make up the complex lending system in the UK.
In total, there are more than 300 banks in the UK. This number will increase significantly over time, as the Banking Act of 1987 is highly conducive to the emergence of new financial institutions.
Providing long-term business loans in the UK
With a convenient infrastructure, favorable business environment, glorious traditions in education and finance, the UK continues to successfully attract companies from all over the world.
This requires, among other things, affordable business lending terms.
Long-term business loans in the UK refer to loans with a maturity of 5 to 30 years or more, while medium-term loans usually range from 1 to 5 years. The typical maturity of long-term loans in local financial realities is around 10 years.
Among the advantages of long-term lending are significantly lower payments, as well as expanded opportunities for future negotiations to adjust the terms of debt repayment, depending on the market situation and the needs of the borrower.
This type of loan usually has a lower interest rate, which can provide a decisive advantage for a business in the early stages of a project.
In addition to long-term loans, a popular financial instrument for local businesses is a bridging loan that closes gaps in project financing for a short period. Such loans, despite their high interest rates, can potentially play a decisive role in project implementation.
Interest rates on business loans in the UK are currently low enough to allow thousands of companies hit hard by tight restrictions and uncertainty in 2020 to quickly recover and look forward to future expansion with confidence. While SMEs typically take out loans with an APR of around 6.5-10.5%, large companies with good financial health can finance their long-term projects on more favorable terms.
These terms should be negotiated on a project-by-project basis as
large investment projects
always require customized financing solutions.
It is important to note that UK banks and other financial institutions generally treat long-term business loans as secured loans. This means that the borrowing company must provide an appropriate liquid asset as collateral (for example, land, equipment, raw materials or intangible assets). Often, capital-intensive projects are financed through syndicated loans, which are issued by a specially created consortium of several banks and require a more complex contractual structure, especially with the participation of foreign banks and international financial institutions.
According to statistics, only 4 out of 5 business loan applications in the UK have been approved by banks in recent years (including applications from SMEs).
Large companies are more successful in attracting financing, however, these figures once again emphasize the importance of a professional approach to preparing an application and collecting documentation at the stage of searching for loans for business projects.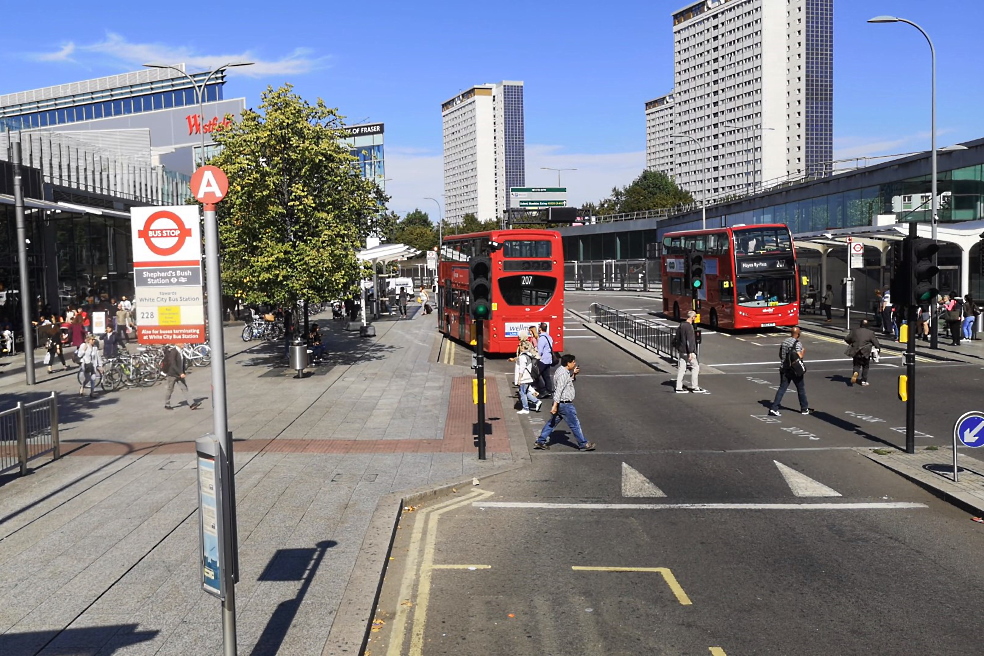 ESFC Investment Group, a Spanish financial company with an international reputation, is ready to provide
long-term loans
for businesses in the UK. To find out more about our offer and apply for financing of a major project, please contact us and schedule a consultation at a convenient time.
Our business lending services in the United Kingdom
Being one of the leading centers of global finance and lending, Foggy Albion has been offering local and foreign companies the widest range of financial instruments for the implementation of large investment projects for many decades.
The choice of loan products for business in the UK is so wide that potential borrowers have to conduct laborious market research and several negotiations in order to compare conditions and choose the best financing method.
This path can be passed much faster using the professional experience of the international financial team of ESFC Investment Group.
We provide a full range of financial services for large businesses in the United Kingdom, European countries, the USA, Latin America, the Middle East, East Asia and North Africa, helping to finance projects in the heavy industry, mining and processing of minerals, renewable energy, agriculture, oil and gas sectors, real estate and tourism.
Our list of business services includes, but is not limited to:
• Long-term business loans in the UK.
• Financial and investment consulting.
•
Financial modeling services
for large projects.
• Project management.
• Bank guarantees.
• Project finance.
• Engineering, etc.
We help finance capital-intensive projects in the UK and outside the EU by providing long-term loans from €10 million with maturities of up to 20 years or more, depending on the financial needs of your business.
We are always ready to find the optimal financial solution together with our clients and international partners.
Large investment projects initiated by young companies without a long operating history can be financed by numerous alternative instruments. For example, project finance mechanisms using a
Special Purpose Vehicle (SPV)
.
To learn more about the features, benefits and limitations of using project finance in the UK, please contact ESFC Investment Group.