The technical and economic potential for the construction of large hydropower plants in many countries has been practically exhausted or cannot be used due to environmental risks.
This is one of the reasons for the increased investment interest in the
construction of hydropower plants
with a maximum capacity of up to 10 MW, classified as small hydropower plants (SHPPs).
Hydropower plants are very versatile facilities that can be placed on small rivers to supply isolated consumers.
HPPs do not always use accumulated volumes of water, which avoids the construction of large reservoirs.
The construction of hydropower plants can bring significant environmental and economic benefits to local communities.
Among their advantages are a long term of operation and low costs associated with construction and maintenance, as well as a quick return on investment.
The energy potential of small rivers is huge, but most regions of the world use it for less than 50% (with the exception of North America and Europe).
Region

Energy potential of small rivers (MW)

ASIA

Central

East

Southeast

South

Western

Total




4 880,00

75 312,00

6 682,50

18 077,18

7 753,81

112 705,49

EUROPE

North

East

South

Western

Total




3 841,30

3 495,30

12 239,00

6 644,00

26 219,6

AMERICA

North

Central

South

Total




9 098,70

4 116,30

9 390,00

22 605,00

AFRICA

North

East

Central

South

Western

Total




184,00

6 261,70

328,00

383,50

742,52

7 899,72

Australia and New Zealand

932,00

Oceania

305,70

Caribbean islands

252,40
Such energy projects in remote places of the planet supply energy to enterprises and settlements, guaranteeing economic growth and energy security of entire regions.
The hydropower plants that we design provide autonomous power supply for remote facilities such as factories, chalets, villas, farms, fish ponds and other facilities. HPPs can operate autonomously or export excess electricity to the national grid.
Advantages and disadvantages of hydropower plants
In addition to relatively modest investments, hydropower plants are also characterized by low requirements in terms of safety, automation, operating costs and personnel qualifications.
These advantages determine the possibility of a quick start of construction with minimal financial risk.
Hydropower plants can be built on water pipelines, as well as on irrigation canals.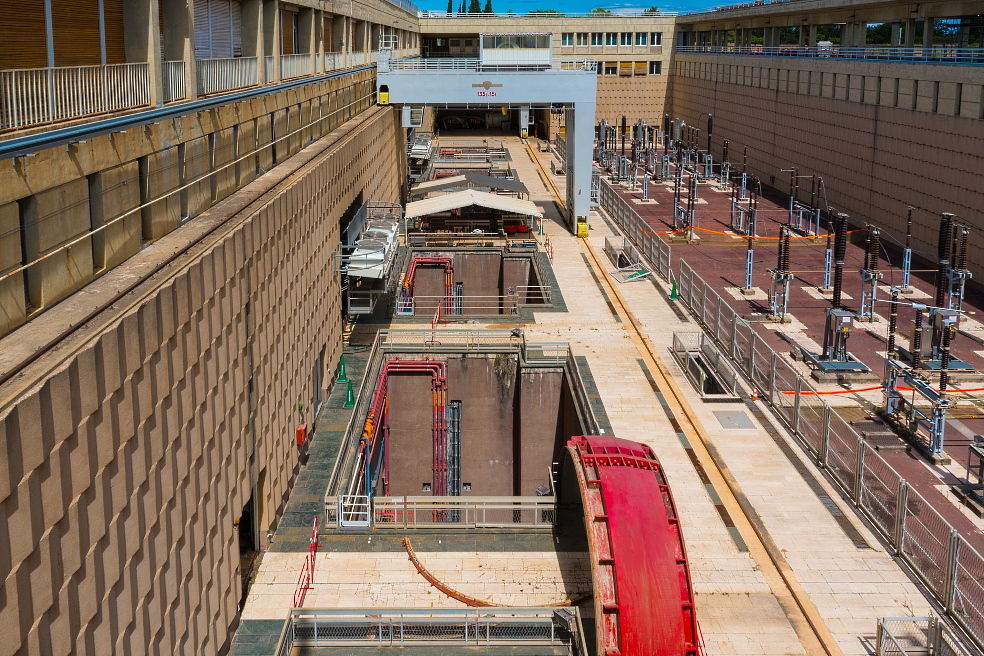 These facilities are considered very versatile and easily adaptable.
SHPPs are ideal for remote consumers and fit well into the environment without disturbing the ecological balance. In addition, they are relatively easy to connect to the national power grid in order to export electricity.
The significant disadvantage of these facilities is that they are highly dependent on precipitation, since leveling reservoirs are usually not provided for small hydropower projects. Last but not least, energy production must comply with irrigation and / or water supply schedules if HPPs are integrated in irrigation systems.
Assessment of the environmental impact of hydropower plants
Water is becoming an increasingly important renewable energy source in the context of climate change, new energy policies and energy security.
Rapid global climate change has forced the European Union to set a priority goal for member states to increase the share of energy from renewable sources. Similar measures are being taken around the world, with the electrical energy of small rivers playing an important role in this process.
At the same time, the construction and operation of small hydropower plants have a number of negative impacts on ecosystems.
A significant part of the observed impacts is associated with changes in the hydrological regime and fragmentation of biocorridors. This directly or indirectly leads to changes in the biodiversity of flora and fauna, degradation of landscapes and hydromorphology of the affected section of the river.
Achieving a "good ecological status" is a goal established and defined in the
Water Framework Directive (EU WFD)
, and achieving a "favorable conservation status" for coastal habitats is a goal in accordance with the EU Habitats Directive.
An important task for water management organizations is to implement a balanced approach that will ensure the sustainable development of local hydropower projects.
It should not contradict the environmental objectives associated with the conservation and improvement of ecosystems.
Over the past two decades, the development of hydropower sector in Europe and beyond has been characterized by rapid growth in private investment, with an emphasis on small and medium-sized hydropower plants to supply energy to remote enterprises and farms.
Between the 1990s and the mid-2000s, a significant number of permits were issued around the world for the use of water for energy production, and some of the projects were implemented without regard to environmental standards.
As a result of the adverse impact of existing HPPs, people's concern about environmental damage has grown into a high-profile public debate. New documents adopted in EU countries and a number of other states introduce a number of restrictions on the use of surface water for electricity production.
However, in many cases, the issuance of a permit for the construction of a hydropower plant is largely based on an individual expert assessment. Currently, there is no standard methodology and criteria for assessing acceptability, especially in relation to the cumulative impact of hydropower in a particular section of the river.
The contradictions between the goals of protecting biodiversity, on the one hand, and the policy of promoting renewable sources, on the other hand, put competent institutions in a difficult situation.
For these reasons, the analysis of the possible environmental impact of HPPs is an important stage of pre-investment research, which precedes the implementation of any hydropower project.
The environmental impact assessment includes:
• Assessment of changes in the hydrological regime of water bodies.
• Assessment of changes in the natural temperature and oxygen conditions.
• Assessment of changes in biodiversity and fragmentation of the aquatic environment.
• Assessment of the mechanical effect of the turbine on aquatic organisms.
• Assessment of changes in the natural process of river sediment transport.
• Forecasting and minimizing possible coastal landscape changes.
• Analysis of the socio-economic impact of the project.
The assessment carried out by our engineers covers the climate, air quality, waste management, noise and vibration effects of equipment, the state of surface and groundwater, as well as the potential impact of HPP on flora and fauna.
Professional comprehensive research helps to choose the best places and ways to implement the project with minimal environmental consequences. This will simplify obtaining the necessary permits and protect future investments.
Hydropower plant design
Design and construction processes are constantly changing in accordance with growing requirements, more advanced technologies and materials.
Dams of hydropower plants are usually small in size and pose a relatively low risk to local communities and the environment.
They include:
• Concrete dam to control the flow of water and generate electricity.
• Valves and gates for cleaning the dam from debris and dirt.
• Culverts allowing fish to move along the river.
HPP is operated using a set of primary and auxiliary equipment, which is responsible for the production and export of electricity, as well as for maintaining the optimal operating mode, maintenance and repair.
This complex includes:
• Hydroturbine, basic electrical equipment and automation systems.
• Electrical substation and power lines for energy supply.
• Roads, communication lines and additional infrastructure.
• Ancillary facilities and repair shops.
Each modern HPP is fully automated to maintain a constant water level and prevent flooding.
During the construction process, the remains of soil and other resources obtained during excavation, blasting and foundation work will be used. Most of the material removed from the river can be used for the construction of access roads and other infrastructure.
Construction will be carried out in stages, along with an assessment of the environmental impact of individual HPP elements, as well as the cumulative impact of their cascades.
After the construction mitigation measures that will be included in the new HPP projects can be determined. If possible, these measures will be used to modernize existing hydropower facilities.
A phased approach to project implementation will ensure continuous improvement of environmental protection methods and procedures throughout the life of the power plant.
Current requirements for the quality of electricity produced by small hydropower plants do not differ from the general requirements for other power generating facilities.
To ensure maximum electricity generation, it is necessary that the turbines operate at maximum pressure. This requires, on the one hand, the maintenance of a large volume of water in the upper basin, and on the other hand, the effective regulation and adjustment of equipment.
With a relatively constant energy consumption schedule, electricity production at hydropower plants can be easily automated, which contributes to higher efficiency.
A decisive trend in the engineering of hydropower plants around the world is the use of standard designs of hydropower equipment.
Among the new trends in the development of electrical equipment, engineers note the introduction of simplified systems for manual / automatic control, which ensure efficient and safe operation with relatively large fluctuations in water speed and other parameters.
The need for standardization of turbine equipment for hydropower plants is also mentioned as an important scientific problem. Successful development in this direction can be achieved through the widespread use of new methods of calculation, construction and testing of hydraulic turbines.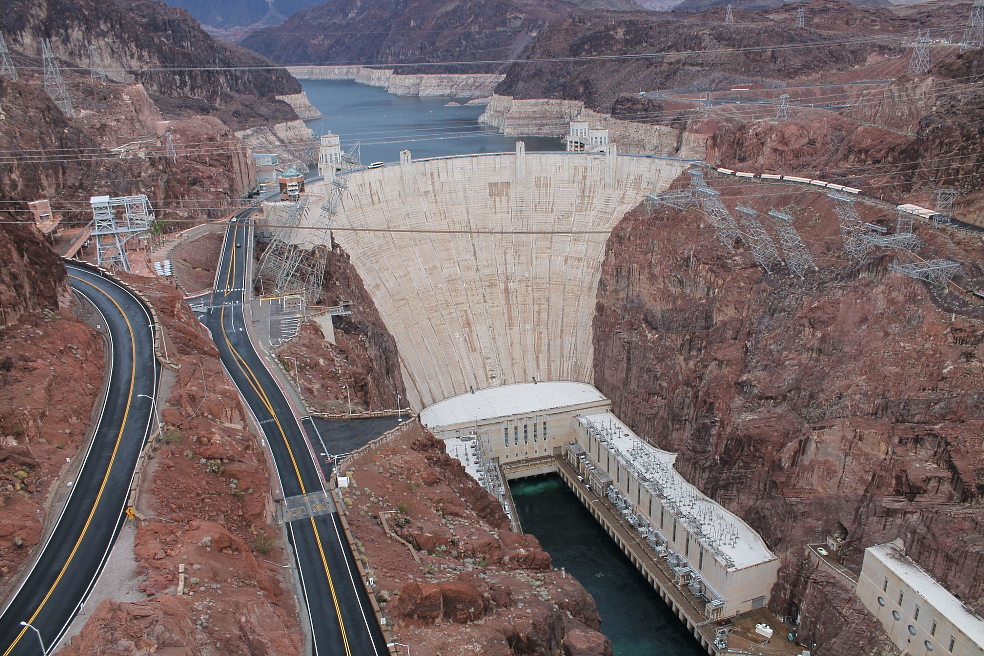 Among the main trends in this area, experts distinguish:
• Reducing the size of turbine equipment.
• Optimization of hydrodynamic characteristics of hydroturbines.
• Using modern manufacturing and testing technologies.
• Creation of conditions for prefabrication of turbine equipment.
It is also desirable to use standard parts and assemblies in the design of machinery, which helps to reduce the cost of equipment and simplifies its maintenance.
Types of turbines for hydropower plants
The characteristics and design of a hydropower plant is largely determined by the type of hydraulic turbine used.
Currently, various types of hydroturbines are used.
The actual choice of equipment is carried out depending on fluctuations in water pressure.
Small hydropower plants mainly use Pelton turbines or dual hydraulic turbines, less commonly inclined jet turbines and very rarely water wheels.
The main advantages of active water turbines are their wide range of operation with high efficiency values, low operating costs and high flexibility. Active turbines, on the other hand, have low speed ratios. They are also characterized by the loss of part of the pressure, which can be significant.
In general, active turbines are considered less efficient in SHPPs than reactive ones.
The most common active water turbines
The most widely used active turbines in small hydropower plants include Pelton turbines.
They are used in various designs with horizontal and vertical shaft. Their advantages include the lack of axial load from the impeller due to complete symmetry in its flow.
To achieve simpler, cheaper structural solutions, the impeller is often mounted directly on the generator shaft. Vertical structures are used for higher flow rates.
Double turbines are used exclusively at SHPPs. Compared to other active water turbines, they have a number of significant advantages.
For example, they operate with a wide range of water pressure and have the highest speed among all active turbines. They stand out with the maximum unification of details. In addition, changing the width of the impeller can significantly expand the range of use of this design.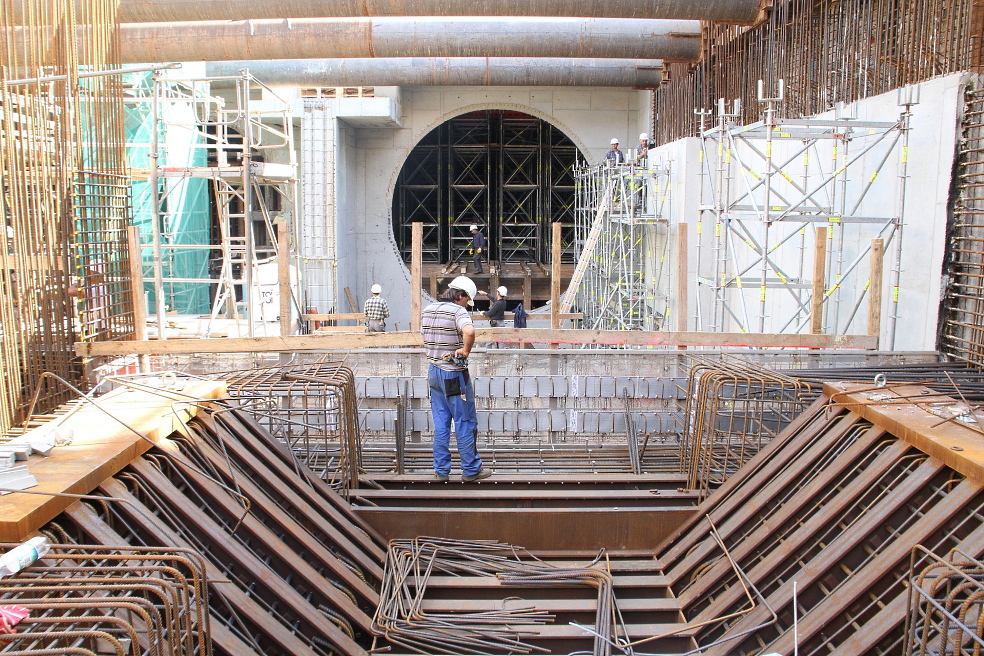 Low power reactive hydraulic turbines
Hydropower plants also use Francis turbines or radial-axis turbines.
Despite the more complex and expensive design and higher operating costs, reactive turbines have several advantages.
They are universal, they are characterized by high efficiency of the workflow and have a higher speed. Due to their physical characteristics, it is often necessary to compare different options.
Axial hydraulic turbines of this type do not have a real alternative for a relatively low water velocity. A distinctive feature of turbines of this type is a wide variety of designs, especially for designs with a horizontal shaft.
Flowing (channel) hydraulic turbines
According to industry experts, there has recently been increased interest in the so-called flowing hydraulic turbines.
Interest in them is associated with the desire to use the energy of low potential rivers with a small slope of the channel and to effectively use the energy of sea currents.
Flowing hydroelectric power plants are characterized by the absence of deviations of water from river runoff. Therefore, they do not adversely affect the natural water balance.
Features of modern automation systems
Modern turbines of hydropower plants are characterized by ample opportunities for automatic control.
ESFC
engineers are ready to develop personalized solutions in the field of automation and remote monitoring of your energy facility.
Typically, manual control is used in cases of testing and emergency operations. The rest of the time, the control is fully automated, regardless of whether the turbine works as the part the national power system or as an isolated system.
Automation of HPP equipment is carried out on the basis of predefined algorithms in programmable controllers. They automatically adjust the operating mode of the turbine and the time of key technological operations. The system also regulates the position of the turbine, and also provides temperature control and protection of the hydraulic unit and generator.
Functions related to the protection of hydromechanical equipment also include self-diagnosis of the system at startup or in the event of an accident. Some of the modern automation systems even offer the dispatcher optimal solutions to problems.
In addition to protection against emergencies and risk reduction, the HPP automation system is aimed at optimizing the operating mode and minimizing human intervention.
Estimated cost of a hydropower project
Investment costs in hydropower projects can be divided into two main groups.
Firstly
, the cost of construction (civil engineering), which is usually the highest.
Secondly
, the cost of mechanical and electrical equipment for energy conversion.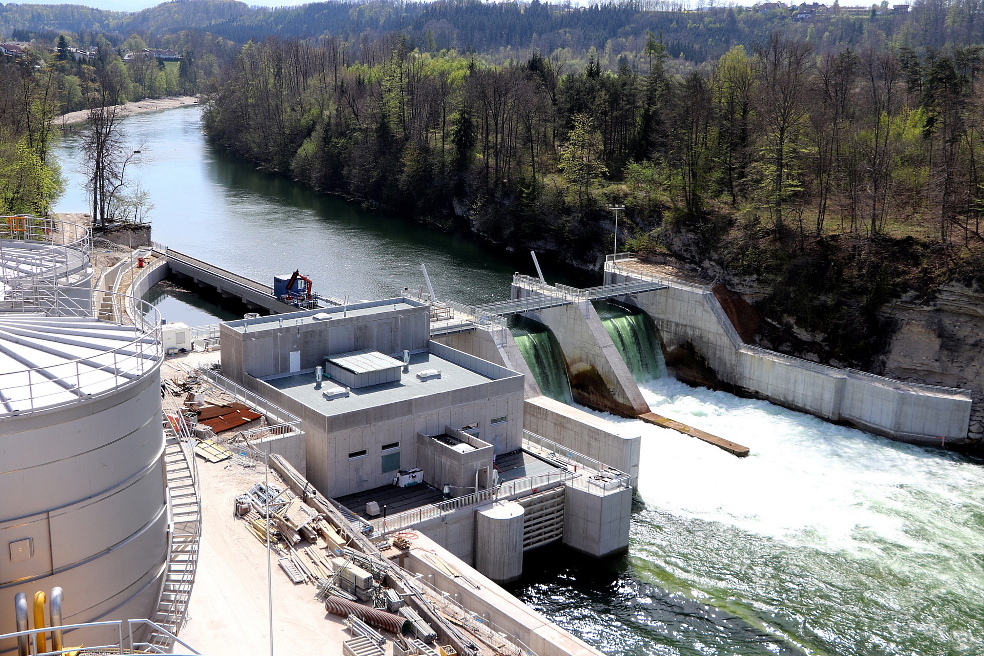 Investment costs include the following:
• General planning and feasibility study.
• Detailed environmental impact analysis.
• Obtaining all necessary permissions and licenses.
• Protecting fish resources and mitigating environmental impacts.
• Mitigating the impact of construction on the tourism sector.
• Continuous monitoring of water quality and much more.
Investment costs per 1 kW of installed capacity, as a rule, decrease as the installed capacity of the project increases.
As the dam height increases, engineers provide more power at lower investment costs by reducing the volume of construction work.
Detailed studies conducted over the past decades in Europe and the USA give an idea of the approximate investment costs associated with the design and construction of hydropower
plants
.
An analysis of 2155 hydropower projects shows that the range of investment costs ranges from $ 400 to more than $ 6,000 per kilowatt of installed capacity.
For small hydropower plants, where the installed capacity is less than 10 MW, the costs of electrical and mechanical equipment dominate. As the capacity of a hydropower plant increases, investment costs increasingly depend on the cost of civil construction work (earthwork, dam construction).
Consequently, the cost of building a dam, turbine, hydraulic pressure pipelines or other large elements should be optimized at the stage of engineering design of a hydropower plant.
Our hydropower plant engineering services
The Spanish company ESFC offers comprehensive services in the field of financing, construction, modernization and maintenance of hydropower plants. Thanks to our advanced knowledge in hydropower, we can offer a full range of technical solutions for businesses and government agencies.
Our engineering solutions are focused on customer needs and the specifics of the construction site, combining high quality, reliability and durability.
Our engineering services include:
•
Feasibility study:
strategic planning, energy audit, assessment of infrastructure.
• A full cycle of work on the engineering design of hydropower plants of all types.
• Turnkey construction of hydropower plants anywhere in the world.
• Development of special non-standard equipment by customer order.
• Selection and supply of asynchronous generators, synchronous generators with permanent magnets, synchronous generators with a static excitation system and other equipment.
• Professional assembly and testing of hydraulic units.
• Design of automation and monitoring tools, as well as systems for regulating voltage.
• Remote equipment monitoring.
• Operation and maintenance.
• Modernization of HPP, etc.
Our engineering solutions are characterized by quality, reliability, durability and economic efficiency throughout the entire life cycle.