The development of ports is dictated by cargo flows.
Transport and physicochemical parameters of specific cargoes, their annual volumes, type of ships, directions, seasonal irregularities and climatic conditions impose a set of requirements for transportation and cargo handling technologies.
Each type of cargo requires appropriate equipment (berth, ship and logistical), as well as port warehouses (open and closed) to ensure proper conditions for their short-term storage.
Planning and engineering design of seaports requires high accuracy and professionalism in studying existing cargo flows, as well as predicting their dynamics in the future.
Expansion and modernization of the port should be an adequate response to the demands of freight traffic.
The expansion of the seaport, taking into account future needs, helps to attract new cargo flows and improves the quality of cargo handling, increases competitiveness and, thus, improves the economic performance of the port in the long term.
Growth in international maritime trade in billions of metric tons:
| | | | | | | |
| --- | --- | --- | --- | --- | --- | --- |
| Year | 2008 | 2010 | 2012 | 2014 | 2016 | 2018 |
| Volume | 8,23 | 8,41 | 9,20 | 9,84 | 10,30 | 11,02 |
To maintain a modern and efficient operation of seaports, it is important for port operating companies to constantly solve the following tasks:
• Development and modernization of port infrastructure.
• Modernization of infrastructure and equipment, bringing technologies and organization of work in line with world standards.
• Improving the competitiveness and quality of port services.
• Bringing auxiliary facilities in line with international environmental requirements.
• Modernization of maritime traffic safety systems.
• Growth of sea transportation and attraction of transit cargo.
While the reasons for modernizing and expanding ports can be varied, the benefits are clear, and they can be more or less reflected in the activities of importers, exporters, consumers and owners.
The process of modernizing seaports is extremely difficult. In most cases, serious measures in this direction are carried out no more than once every 20-30 years. To manage modernization, operators have to build knowledge from scratch, given the changed economic and technical environment.
The best option for most customers in this case is to attract a competent general contractor, who will propose a comprehensive project for the modernization of the seaport and the entire auxiliary infrastructure, performing these works on a turnkey basis.
ESFC
and its partners have many years of experience in implementing large infrastructure projects in the European Union, North Africa, the Middle East and Latin America. We offer services such as modernization, expansion and construction of new seaports under an
EPC contract
.
Improving the efficiency of the seaport
The range of services offered by seaports is extremely wide. In general terms, modern ports offer services mainly in two directions: basic services and services with high added value.
Basic seaport services usually include, but are not limited to:
• Navigation services.
• Loading and unloading services.
• Comprehensive service for ships.
• Repair services.
• Information Services.
Every year, the requirements for the operation of the port infrastructure change, and the technical capabilities for providing certain services to clients are growing.
Therefore, planning for modernization of the seaport should include:
• Determination of the range of services to improve the efficiency of the port.
• Determine the resources and equipment that will be required for each service.
• Development of a project with an eye to increasing efficiency.
In addition to basic navigation and handling services, ports are increasingly offering additional services to their customers.
Logistics optimization is one of the tools that is gaining momentum in the attempts of ports to compete in ways other than reducing costs and cargo handling time.
Modern seaports are trying to improve the coordination of all aspects of the production and distribution of goods to ensure that the right products are delivered to the right markets at the right time.
Key elements for developing a logistics strategy include:
• Optimization of the supply chain and its efficient use, taking into account the location of production and distribution centers.
• Creation of reliable relationships between transport companies and suppliers, including quality certification procedures.
• Establishing a perfect transport system that allows customers to quickly change routes and choose different service options.
• Development of a logistics system integrated with the production and trading process.
Expansion of the provided logistics services will require the modernization of the port infrastructure, including the construction of new warehouses, handling equipment, access roads and other elements.
In general, seaport logistics services fall into two categories:
• General logistics services including warehousing, storage, loading and unloading, grouping, sorting, cutting, consolidation and distribution.
• Logistic services with high added value, such as repackaging, standardization, quality control of goods, testing, repair, storage, disinfection, internal placement of containers.
Value-added port services are gaining in importance as manufacturers strive to meet their customers' expectations as the demand for specialized high quality products grows.
Seaport modernization and expansion
The modernization of the seaport should be carried out after a detailed analysis of the goals that investors are trying to achieve.
This activity should be seen as a means of achieving clearly defined interests of investors and other interested parties.
By investing millions of dollars in upgrades, customers expect:
• Improving performance indicators, including the efficiency of cargo handling.
• Attracting new customers and increasing freight traffic in the long term.
• Ensuring sustainable operation with minimal damage to the environment.
It should be understood that every year the provision of port services becomes more and more risky business.
Increased competition between seaports, a long return on investment and a dramatic expansion of the range of services provided require the involvement of a professional general contractor.
Port modernization must start with a clear vision of goals.
It is advisable to find suitable solutions for each of the points with possible alternatives.
In modern conditions, only large engineering companies with experience in managing similar infrastructure projects can provide a comprehensive approach to modernization and expansion of port facilities with a quick return on investment.
At the pre-investment stage, it is important to plan the development of the port and coordinate these plans with companies that can help in their implementation. The concept of a new seaport needs to be realistically assessed in the context of its future commercial development and its competitive position in comparison with other ports.
It should also be borne in mind that the expected increase in the capacity of regional markets usually provokes a reaction from competitors.
Therefore, regardless of the choice of a port modernization project, strategic planning is critical.
The level of competition that a company faces at a given point plays an important role in future modernization and expansion plans. In recent decades, ports have fiercely competed with each other and have made significant headway in their technological development, especially in terms of productivity.
In practice, seaports are becoming a very convenient tool for increasing the efficiency of movement of goods and passenger flows on a global scale.
This is primarily due to the increased efficiency of cargo terminals and the integration of new services.
When implementing a modernization project, professional technical control is necessary for the safety of human resources and the environment in accordance with international standards, as well as ensuring control over compliance with other requirements. Security based on international conventions and agreements is one of the priorities in maritime trade.
Benefits of modernizing seaports for investors
The experience of our company and research of recent years show the obvious advantages of professional modernization of the seaport for investors:
• At the macroeconomic level, modernization leads to increased trade through lower transport costs. In particular, the cost of services is reduced and the efficiency is increased.
• From the operators' point of view, there is a higher profitability of port operations and services, allowing efficient use of the company's resources for cargo handling. The port's position in the markets is increasing and more opportunities are created for activities in growing sectors (eg container handling).
• For shipowners, importers and exporters, modernization of port infrastructure results in lower storage and handling costs and potential savings. This, in turn, leads to lower prices for imported goods and intermediate products, as well as to an increase in the competitiveness of exports.
• From a consumer perspective, there is a decline in the prices of goods and access to a wider range of products due to increased competition between suppliers.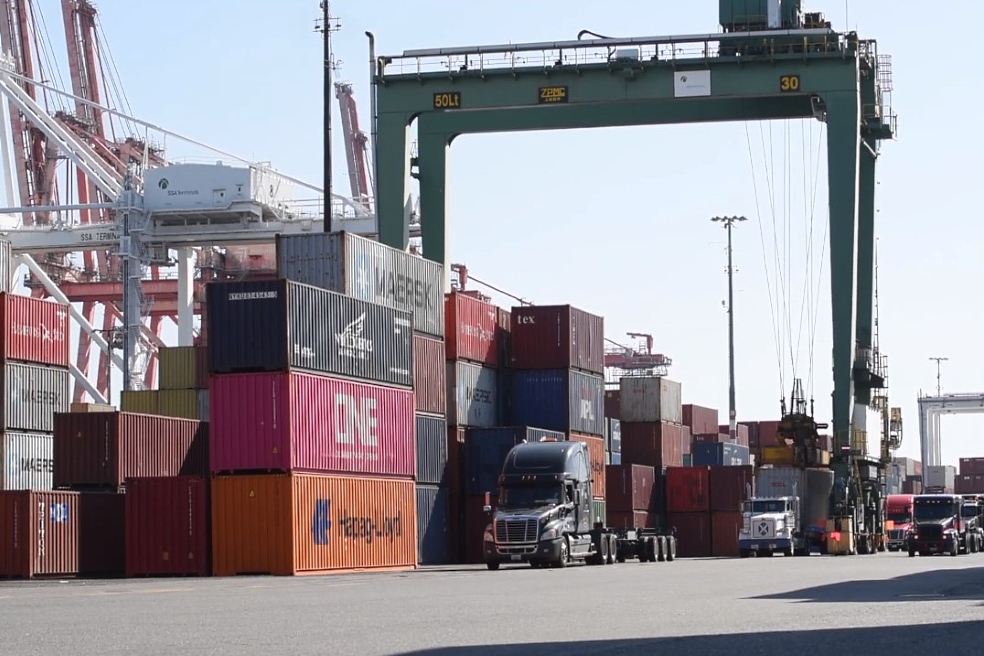 In recent years, there has been an increase in the participation of private capital in port activities around the world, coupled with modernization and increased efficiency.
Since the 1990s, this trend has been observed in countries such as Poland, Germany, Lithuania, Latvia, Estonia, Russian Federation, Ukraine, Japan, Malaysia, China, Thailand, Philippines, Indonesia, India, Argentina, Brazil, Mexico, Colombia, Panama, Mozambique, Tanzania, etc.
Carrying out the modernization of cargo ports stimulates the development of the economy at all levels, therefore, this area today is interesting both for representatives of government agencies, and responsible persons of port managers and clients actively using the services of seaports.
We are your trusted EPC contractor: cutting edge engineering anywhere in the world
Modern seaports are complex and multifunctional structures that provide an extremely wide range of services.
For this reason, the modernization of any port requires a comprehensive approach involving professionals from various fields.
We provide high-quality services in the field of engineering design, geotechnical research and construction.
Our specialists work in many countries of the world, consulting business, providing customers with highly efficient European technologies and equipment.
If you are interested in the modernization or expansion of passenger and cargo seaports,
contact us
and schedule a consultation at any convenient time.