In economically developed countries, the provision of services in the form of comprehensive engineering is gaining popularity.
Sometimes the implementation of turnkey engineering projects involves the creation of consortia with the participation of creditors, suppliers, contractors, engineering firms, etc.
In many cases, the engineering firm included in the consortium does not coordinate the project, but only performs certain design, consulting, or other tasks.
An important feature of engineering activity is that engineering firms perform the functions of a general contractor in the construction, modernization or expansion of existing facilities.
The main task of such companies is the implementation of the project (site, workshop, plant), which will allow to produce a product with the required parameters of cost, efficiency, quality, environmental friendliness, flexibility and so on.
When we talk about a "turnkey" contract or EPC / M (design, procurement and construction management), we refer to an agreement according to which the supplier assumes a wide range of obligations.
An EPC / M contractor must, at a certain cost, design, install and commission the facility that is delivered to the client ready for use.
Modern business is increasingly applying agreements of this type to carry out specific work as part of its activities: warehouses, pipelines, power plants, equipment repair workshops, and much more.
This format meets the needs of most companies and contributes to the achievement of the highest performance indicators.
Turnkey engineering services allow customers to focus on managing their core business and outsource the management of additional activities and services to third parties.
The
Spanish company ESFC and partners
offers turnkey engineering projects as part of EPC contracts. We are responsible for all aspects of the project, guaranteeing the achievement of your business goals as soon as possible. Anywhere in the world.
Pros and cons of turnkey engineering services
Large engineering firms provide a wide range of services related to the economic and / or legal assessment of the project, technical developments, construction, maintenance etc. This requires highly qualified specialists from different fields.
Our comprehensive engineering services include, but are not limited to:
• development or design of new products or production processes;
• construction and installation work directly at construction sites;
• organization of supplies of materials and equipment necessary for the production chain;
• budgeting for all types of work, systems or components;
• organization of continuing education, training and retraining of personnel;
• optimization of human and material resources management;
• installation of complex systems and commissioning at the facility;
• selection of solutions according to technical, financial and environmental criteria;
• coordination of maintenance of various systems and equipment;
• expert reports, research and audit.
For all these types of activities in professional engineering, diverse knowledge and experience are required.
Modern specialists are trained not only on technical issues, but also on additional aspects of professional activity (management strategies, technological innovations, marketing, etc.).
Our customers from Europe, the Middle East and South America are often interested in turnkey comprehensive engineering services. These types of contracts involve design, construction and commissioning as part of a single process.
The benefits of a turnkey contract include:
• The combination of two tender processes in one saves time and reduces transaction costs and contributes to faster project implementation.
• The same contractor is responsible for the design and execution of work, which eliminates the usual conflicts in traditional contracts.
• In case of insufficient organizational and controlling capabilities of the customer, this type of contract looks the most suitable.
Minimizing risks for the investor
The main goal of the client is the organization of pre-investment, design and construction works that allow him to solve a specific problem (for example, the construction of a water treatment plant) at minimal cost in accordance with the required technical parameters.
The cost structure of this process is such that pre-investment research and design can make up about 5-10% of the total project cost.
Therefore, reducing the cost of work (rather than design) should be the focus of the investor.
The greatest savings can be achieved in the early stages of pre-investment research, when the feasibility of the project in one form or another is determined. As the project cycle progresses, flexibility decreases and efforts to make changes increase, which leads to higher costs.
If this is not clearly defined in the contract, the savings will be less.
To assess the suitability of various methods of contracting, it is necessary to take into account the risks that both the customer and the contractor (engineering firm) face. Each contract should identify risks for the parties and include measures to reduce them, as well as take into account the residual risk (which always exists in business) and create the safest conditions for the implementation of the project.
Regardless of the type of relationship, an engineering contract includes:
• The most complete and accurate definition of the main proposal and the conditions that the parties must accept.
• The optimal distribution of risks and uncertainties, which is made at the moment when the client requests to submit an offer.
There will always be some elements that make contracts incomplete.
It is impossible to predict the development of the project with absolute certainty.
However, there are adequate risk sharing mechanisms and other techniques that avoid the occurrence of "cost overruns."
The basic principle is that if at the time of the tender the customer does not have full information about the conditions for the implementation of the project, potential bidders also do not see the full picture. On the other hand, bidders should not bear significant costs for obtaining such information.
The development of a detailed project in the early stages is aimed at reducing the cost of work by choosing the best possible alternatives to obtain the expected results within the existing standards.
Thus, detailed planning will include numerous studies (soil analysis, hydrological and topographic studies) and other necessary information.
It takes into account the simulation results of each stage of construction work and equipment, and also determines the quantities of materials for each operation.
Typically, the difference between the project cost estimates is about 35% at the feasibility study stage and 5% at the construction stage. This suggests that for a more accurate estimate of the cost of the project, preliminary studies are needed.
When turnkey engineering services are used
In some situations, turnkey engineering projects are impractical due to the relatively high cost.
First of all, these are projects with significant costs for manual labor of low and medium complexity (for example, repair of roads, bridges and other infrastructure).
However, there are many situations where turnkey engineering services are desirable for the investor.
The World Bank recommends using them in such cases:
• The cost of equipment is a significant proportion of the estimated value of the contract.
• Installations and equipment are of such nature that for responsible and safe assembly and operation, the customer must follow complex procedures related to testing, configuration and control.
Consequently, turnkey comprehensive engineering services are suitable for technically complex and knowledge-intensive projects, as well as for projects with a high degree of risk. This can be attributed to many projects in the field of petrochemicals, chemical industry and energy.
No matter what method of contracting the customer uses, he must clearly see his goals. This knowledge should be reflected in specifications that accurately determine the object and scope of the tender, as well as a set of mandatory minimum requirements.
Any uncertainties create additional difficulties for the subsequent implementation of the engineering project and the final cost.
Modern types of engineering: simplified classification
Engineering uses scientific knowledge to develop technologies with the aim of cost-effective and safe solution of practical problems.
An engineer is the connection between science and the needs of society.
Engineering is a wide area, covering many diverse types of activities.
Engineering by its origin is classified into military engineering and civilian activities. Military engineering traditionally covers any aspect related to weapons, ammunition, military equipment, construction of fortified structures, etc.
Civil engineering has long included construction work carried out in homes, factories, mines, and so on. As a result of the achievements of the industrial revolution in the mid-18th century, engineering expanded its fields of activity, especially in mechanical engineering and mining. At that time, civil engineers were engaged in geodesy, construction of buildings, roads, bridges, ports and railways.
The social, intellectual and industrial demand that arose in the 20th century, as well as the marked development of educational institutions, gave rise to a large number of industries or specializations in engineering. New types of engineering included aeronautical engineering, chemical engineering, energy engineering, industrial engineering, electronic engineering and so on.
In the 21st century, at the peak of scientific progress, there are clear trends towards interdisciplinary work in engineering, including in areas that previously were not in the interest of engineers at all. Modern engineering firms provide professional services in the fields of finance, project management, research in nanotechnology, the creation of automatic servomechanisms, informatization and cybersecurity, metrology and other fields.
Today, there are many types of engineering.
A distinctive characteristic of successful companies today is flexibility, the ability to develop in various fields of science and improve their services throughout the entire life cycle.
Technical classification of engineering can be made taking into account certain types of product, process or project. An alternative classification is based on functions. There are specialists who work in research centers. There are engineers who are responsible for production processes, etc.
Civil engineering
Companies that specialize in civil engineering services are involved in various types of construction projects.
A civil engineer performs feasibility studies, design, management, control of construction work, and also helps to carry out the correct operation and maintenance of structures.
Civil engineering includes the following services:
•
Construction work:
engineering structures, houses, buildings with all additional work, bridges, water pipes and so on.
•
Hydraulic works:
regulation, collection and water supply; storage and distribution of fluids, use of hydraulic energy, water treatment, etc. This area includes the design and construction of irrigation and drainage systems for the restoration of drylands, which are potentially suitable for agriculture.
•
Road and rail:
construction of urban, rural and mountain roads, motorways and access roads, bridges and tunnels.
•
Engineering services related to river, sea and air navigation:
canals, ports, airports and so on.
•
Urban planning
, including urban development and the organization of public services related to hygiene, transport, communications and energy.
A civil engineer is also responsible for research and advisory services:
• soil mechanics and rock mechanics;
• conducting hydrological studies;
• conducting seismic surveys;
• study and use of water resources;
• arbitration, examination and appraisal.
Civil engineering uses steel, aluminum, reinforced concrete, wood, brick and other materials in the most technologically advanced and efficient ways.
The structures must withstand the expected loads вгкштп the long-term operation, including seismic activity, equipment vibrations, snow, etc.
Civil engineering is associated with topographic studies, land management, real estate valuation, soil analysis, foundation studies, quality control of materials, etc. The design and construction of civil structures involves a comprehensive legal assessment.
During construction, the company actively uses cranes, heavy equipment (bulldozers, excavators), equipment for the manufacture and transportation of concrete, as well as welding equipment for the installation of metal structures. All this equipment is also ordered and controlled by engineers.
Engineering of geological resources and its types
Mining is considered one of the oldest engineering areas.
The development of this industry has led to a confusion of terms. To clarify the situation, some scientists use the term "geological resource engineering", which describes any activity related to mining and processing of mineral resources.
Mining engineering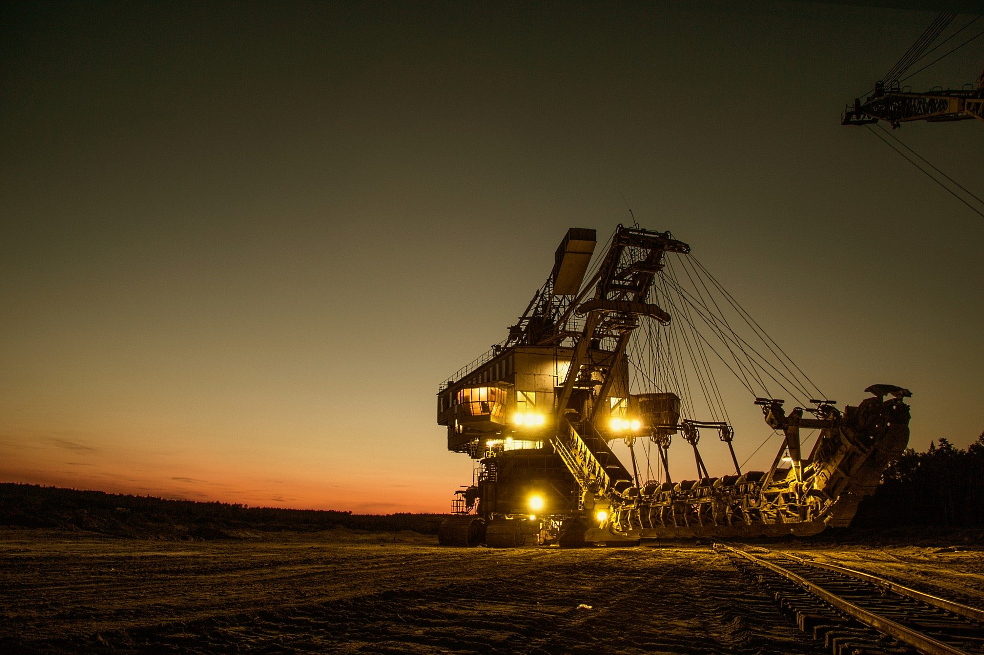 This type of engineering includes the exploration, development and operation of mines for the extraction of fossil fuels and valuable industrial minerals:
• coal, lignite, oil and shale;
• metal ores of copper, iron, gold, silver and others;
• other minerals such as sulfur, bauxite, boron and calcite.
Mining engineering requires scientific training and the use of special equipment, such as seismographs and geophysical instruments. The discovery of mineral deposits and ore mining involves the use of powerful explosives, sophisticated equipment for deep drilling, and so on.
Skilled mining engineers perform the following tasks:
• Design, management, organization and implementation of projects for the search for mineral deposits and ore mining.
• Installation and operation of crushing and mineral-grinding plants; geological drilling, implementation of construction and opening of tunnels and quarries, hydraulic works.
• Organization, consulting and management of mining companies.
Metallurgical engineering
There are two broad areas in this activity: extractive metallurgy and physical metallurgy, which are closely related to each other.
Extractive metallurgy is focused on the production of metals from mined ore using mechanical, thermal and chemical technologies. This process begins with the mechanical removal of unwanted impurities from the ore ("beneficiation"). The second stage is to obtain pure metal using fire (pyrometallurgy), electricity (electrometallurgy) or dissolution in solutions (hydrometallurgy).
Engineering solutions in the field of physical metallurgy are aimed at obtaining metal alloys from refined metals in various proportions. Such alloys have special physical properties, including corrosion resistance, wear resistance, hardness, weldability, required melting point, etc.
Modern advances in metallurgical engineering enable companies to obtain high-quality alloys through the use of heat or chemical treatment, as well as knowledge of the structure of metals.
Petroleum engineering
This type of
engineering
includes exploration, drilling, production, storage and transportation of crude oil and natural gas.
Refining of oil and its products is considered part of chemical engineering, since the vast majority of specialists at refineries are engineers in this area.
Search and mapping of possible oil fields is carried out by geological and geophysical methods using special instruments. A petroleum engineer decides how best to drill wells and where to do it.
Crude oil can be stored on site or shipped directly to refineries. Transportation can be carried out through pipelines, as well as by road, rail or sea.
Crude oil is a complex material that turns into an endless variety of healthy products in the hands of skilled engineers.
Petroleum engineering solves the following tasks:
• Study, design, calculation, construction and management of facilities and processes at the stages of exploration, drilling, production, transportation and storage of oil and natural gas.
• Solving legal and financial issues that are related to the above types of activities.
• Arbitration, examination and evaluation related to the above.
Ceramic engineering
This is one of the oldest types of engineering.
The term "ceramics" applies to products derived from non-metallic minerals (such as clay) by processing at high temperatures.
Ceramics are used in almost any activity requiring the use of objects that are resistant to high temperatures. This includes cookware and spark plugs, grinding wheels and jet engine parts, refractory bricks and plasters, window glass, abrasives and fiber optics.
Much attention is paid to materials that are used for clinical purposes.
For example, bone grafting.
Ceramic engineers solve any problems associated with the grinding and mixing of raw materials (clays, oxides), molding paste to obtain objects of the desired shape and calcining the product at high temperature.
This industry is actively using high-tech equipment for firing and separation of materials. A ceramic engineer is responsible for the design, maintenance and repair of this equipment, as well as product testing and research on raw materials, processes and intermediates.
Mechanical engineering
Mechanical engineering applies the principles of physics, thermodynamics, mechanics, materials science and structural analysis to design mechanical systems, including hydraulic and thermal devices.
Specialists in this field are involved in the production of industrial equipment, ventilation systems, motorized land, air and sea vehicles and other mechanical systems for civil and military purposes.
A mechanical engineer is engaged in the development of energy sources, the use of energy for mass production, as well as the development of methods for using heat and cold (heat transfer).
The tasks of mechanical engineering include the following:
• Research, design, construction, installation, management, commissioning, as well as operation, maintenance and repair, modification of mechanical and thermal systems.
• Development of new processes and technologies for the above systems.
• Analysis and design of moving structures and machines.
• Monitoring and advising customers on maintenance and repair.
• Arbitration, testing and examination.
Electrical engineering
Generation, transmission and distribution of electrical energy is the responsibility of specialists in electrical engineering.
In power plants, electrical energy is generated at a voltage of about 20,000 volts.
This voltage is increased at electrical substations to values reaching 330,000 volts, which is necessary for efficient transmission of electricity over long distances.
Near the centers of consumption, the voltage is reduced to 110-220 volts to make the distribution more safe.
The efficient operation of each power plant and the voltage change between the elements of large transmission networks are controlled by electrical engineers.
Specialized companies provide comprehensive engineering services related to the production, transportation and commercialization of electrical energy, as well as the production of electrical components and equipment, design and operation of energy supply systems.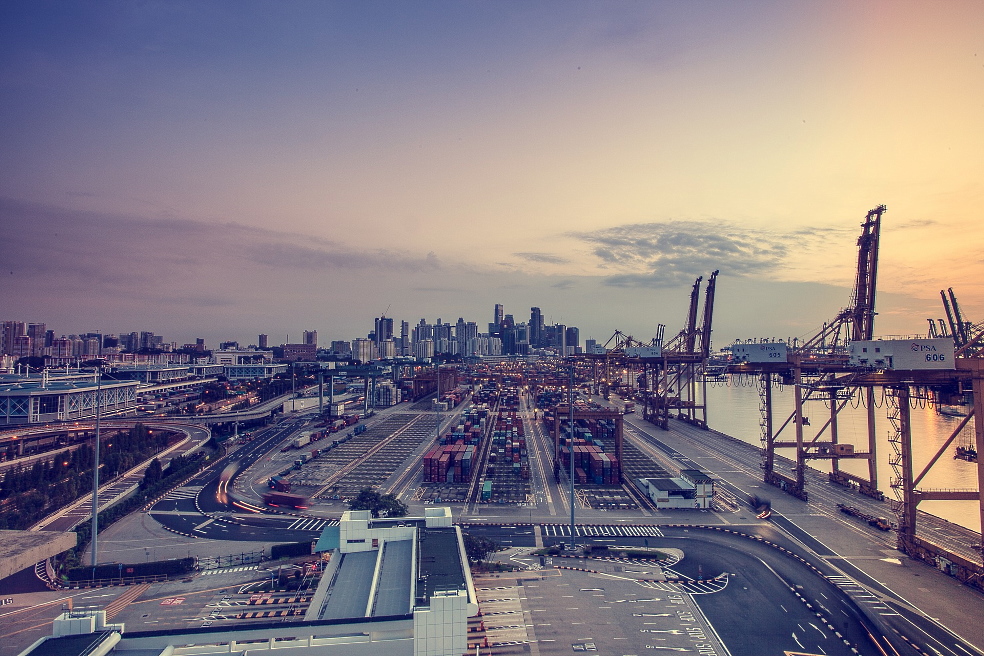 The tasks of electrical engineering include:
• Design and construction of electrical machinery and equipment.
• Research, design, management, operation and maintenance of systems and structures for the production, transportation, distribution and use of electrical energy.
• Research, design, management, operation and maintenance of lighting systems, traction and auxiliary electrical equipment, electrothermal and electrochemical systems.
Electronic engineering
Electronic engineering is studying the use of electrical energy to transmit, receive and process information, which is the basis of telecommunications, computer technology and automatic control.
An electronic engineer solves such problems as the control of production processes, the conversion of electricity to power electronics, the design and analysis of electronic devices, microcontrollers and microprocessors, telecommunication and biomedical devices.
Electronics studies the behavior of electric charges in various materials and elements.
Electronic engineering and electrical engineering combine the study of electrical phenomena, mathematical and physical laws, circuit theory, electromagnetism, etc. However, the first specializes in low-voltage systems, and the second specializes in high-voltage electrical circuits, such as power lines and electrical substations.
Telecommunications
. Mass processing and transmission of information requires careful planning, design and administration of systems for broadcasting, television, telephony, computer networks, fiber optic, satellite networks and wireless communications.
Industrial electronics
. This area includes the use of electronic devices in industry, including calculations, sizing, defect search, quality control of finished products and other applied purposes.
Automatic control
. Engineering of automatic control systems deals with products such as expert systems, neural networks, robots and others. Automatic control systems used in industry make it possible to replace an employee with minimum error probability and a much higher efficiency.
Other applications of electronic engineering include electron microscopy, artificial satellites, measuring instruments, etc.
Electronic engineers provide the following engineering services:
• Feasibility study, design, installation, repair, management, automation, maintenance, modernization, conversion and verification of electronic systems for various purposes.
• Conducting research and consultations in the field of legal, economic and financial engineering related to the specialty. Arbitration and examination.
Chemical engineering
Chemical engineering is responsible for the design, maintenance, evaluation, optimization, modeling, planning, construction and operation of equipment for the chemical industry, that is, equipment for the production of compounds and products using physical and chemical transformations.
Chemical engineering specialists are engaged in the production of substances on an industrial scale from raw materials, which undergo controlled chemical and physical transformations. The role of a chemical engineer is to adapt each reaction to mass production.
As part of comprehensive engineering services, chemical engineering is closely associated with ceramic, petroleum, metallurgy,
industrial
and food engineering.
Chemical engineers provide services in a wide variety of industries:
•
synthesis of chemical products:
drugs, cosmetics, perfumes, insecticides, agrochemicals;
•
production of petroleum products:
fuel, lubricants, solvents, paints, enamels, plastics, fibers;
•
other products:
food additives, textile, paper, etc.
The task of engineering organizations is to develop new products by introducing better processes, as well as operate equipment more efficiently.
A chemical engineer is interested in maximizing the efficiency of industrial processes. The latter are based on a combination of a relatively small number of physical and chemical operations, which can be grouped into four general categories.
•
Mechanical processes
. These operations include pumping liquid, mixing, crushing, grinding, sorting by size, filtering and settling solid particles.
•
Physical separation
. To separate the desired product from impurities, special technical processes of evaporation, absorption, distillation and precipitation are developed.
•
Chemical reactions
. Many processes are associated with chemical changes, including oxidation, reduction, chlorination, polymerization. These reactions are carried out in specially designed tanks, columns and other devices to obtain the result at the lowest cost.
•
Heat transfer
. There are processes that require high temperatures, while others may require cooling the system. Therefore, a chemical engineer works with heat exchangers, furnaces, evaporators, condensers, cooling towers and refrigeration units.
When designing a chemical plant, engineering firms develop individual processes and place them in the appropriate sequence.
Monitoring is of great importance, allowing the personnel to achieve the desired result and fine-tune the operation of each unit.
Chemical engineering professionals should:
• Plan, design, assemble and control equipment and machinery, industrial plants or laboratories for the chemical industry.
• Carry out and coordinate maintenance in those industries that include physicochemical and biotechnological processes.
• Conduct research and provide advisory services related to the chemical industrial facilities.
• Conduct feasibility studies for the commercialization of natural resources and raw materials that are transformed by physical and chemical methods.
• Carry out planning, management, organization, rationalization, control and optimization of processes in the chemical industry.
Industrial engineering services
Industrial engineering includes the development, design, installation and operation of systems consisting of people, machines and information, which are used in the production of goods.
Engineering services in this area are listed below:
• development of cost reduction programs;
• quantitative assessment of work, productivity and quality;
• development and design of technological processes;
• cost analysis and feasibility studies of projects;
• rational layout of industrial enterprises in terms of environmental protection;
• organization and management of material flows in the enterprise;
• development and operation of information systems, automation of production;
• improving occupational safety and health of personnel;
• optimization of labor relations and employee performance assessment;
• optimization of the storage and delivery of raw materials and products;
• planning, expansion of production and inventory management.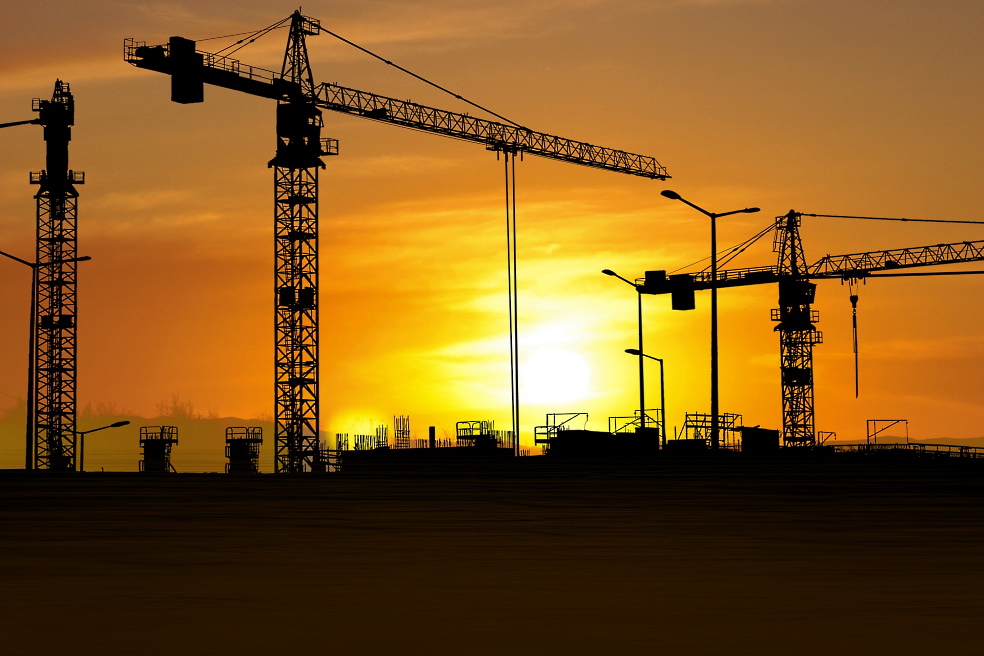 Today, industrial enterprises are complex multi-level systems that need to be fine-tuned and monitored.
The work of firms providing industrial engineering services has several directions.
Development of production methods
. Specialists are constantly studying ways to minimize efforts and costs, eliminating unproductive processes from the technological chain. These measures include the rational design of jobs, the selection of the most suitable methods of processing raw materials, and so on. Industrial engineer advises the client on all issues of design and operation of the plant.
Cost study
. The identification and interpretation of excessive costs due to equipment malfunctions, as well as reducing production costs, is necessary at any stage of work. Detailed statistics and estimates are important tools for business.
Quality control
. After the product has been manufactured, it must be checked to ensure that it meets the specifications established by the technical department in response to the wishes of the client. Organization of an effective quality control system reduces losses, minimizes the percentage of defective goods and customer complaints.
Human resources
. The emphasis on the human factor clearly distinguishes industrial engineering from other types of engineering. It involves the training of customer personnel after the commissioning of new equipment, modernization and technical re-equipment of the enterprise.
Human resources management activities are based on relevant training programs and the results of practical research on time costs, convenience and safety of work.
Economic engineering
. It is used to solve problems such as investing in new equipment, purchasing raw materials, organizing sales, drawing up long-term plans, moving a
plant
or introducing a new product.
Information engineering. Organization of production process is based on information on quantity (productivity, time), qualities (product, raw materials, workers), costs (materials, labor, packaging), instructions (orders, schemes, company policies) and reports.
All of this data must be processed for optimal decisions.
Other types of engineering services
Scientific and technological progress has led to the emergence of dozens of new types of engineering, including agricultural, marine, nuclear and biomedical engineering.
This is an extremely broad and diverse field of knowledge.
| | |
| --- | --- |
| Type of engineering | Description of activities |
| Agricultural engineering | Application of engineering principles and methods in agriculture. |
| Acoustic engineering | Application of engineering principles and methods for creating, amplifying, recording, reproducing and detecting sound. |
| Marine engineering | Application of engineering principles and techniques to ship propulsion vehicles or navigation systems. |
| Nuclear engineering | Design and operation of equipment or systems in which fission of atoms to generate useful energy is carried out in a controlled manner. |
| Biomedical engineering | Application of engineering principles and methods to create high-tech medical instruments and materials. |
From the modification of molecules to the installation of concrete structures, comprehensive engineering covers all types of activities necessary for the creation, development, technical re-equipment and expansion of enterprises.
Nevertheless, all engineering services are always focused on satisfying investor (customer) requests in the most efficient, economical and safe way.
All of them are based on the creative use of scientific knowledge and technical experience for the invention, development and production of goods and services, transformation and organization of natural resources to meet the needs of business and society.
Contact our experts to learn more about our projects and international services.
Together we will discuss your goals and develop the best solutions.