For many years,
ESFC
and partners has been engaged in turnkey construction and financing of industrial and municipal water treatment plants, as well as WWTP engineering.
Together with our partners, we will take on all aspects of the project, starting with the search for sources of financing in Spanish banks, and ending with the obtaining permits from authorities.
We protect the interests of customers and solve all the formalities so that you can focus on your core business.
We also provide consulting support at each phase of the WWTP project.
Comprehensive engineering services for investors include:
•
Pre-investment phase:
assessment of the feasibility of constructing wastewater treatment plants, determining the amount of investment for maximum profitability, conducting examinations and economic analysis.
•
Investment phase:
after the approval of the most acceptable version of the project, our experts will draw up detailed project documentation and supervise the construction of WWTP on the site;
•
Operational phase:
we provide stable and trouble-free operation of the equipment with optimal performance to achieve the highest profit and quick return on investment.
The advantages for the investor are obvious:
• Turnkey project implementation.
• Financing on the most favorable terms.
• Engineering, procurement and project implementation by a single company.
• Top-class engineering services provided by the best European specialists.
• Fast and high-quality construction using modular technologies.
• High-tech equipment and most modern technology.
• A wide range of additional services for investors (analytics, consulting).
• Coordination of all stages of the construction of WWTP.
• Comprehensive legal support.
• Minimal customer involvement.
• High return on investment.
Our experienced specialists in the field of wastewater treatment guarantee timely and high-quality management of WWTP projects anywhere in the world.
Turnkey private and municipal water treatment systems
Looking for an economical and sustainable water supply solution for a large city or small community?
Do you live in remote area?
ESFC and partners carry out complex engineering works including consultations and design, construction and operation of water and wastewater treatment systems for authorities, state institutions and private clients.
The technologies we offer are flexible, economical and can be deployed in record time.
Our solutions provide a cost-effective way of obtaining drinking water from any source, as well as effective wastewater treatment for safe discharge into the environment, irrigation or industrial use.
Our facilities are fully automated and managed by an innovative software package that allows real-time monitoring and response.
These solutions optimize operating costs.
Services for municipal and private clients include:
• Sewage water treatment.
• Surface water treatment.
• Organization of water reuse.
• Supply of aeration and mixing equipment.
• Restoration of lakes, ponds, rivers and reservoirs.
Among the recommended engineering solutions is the portabilization of WWTP.
Compact and low-cost systems can produce reliable, safe and cost-effective drinking water for remote communities, commercial consumers and industrial facilities.
These installations use surface reservoirs, rivers, wells, brackish aquifers and even sea water for water intake. Wherever the end user is located, we are sure to find the best technical solution for water supply.
Our team consists of experienced engineers and managers who are engaged in the engineering of water treatment systems. The latest European developments provide water purification from any pollution, including arsenic, heavy metals and nitrates.
The range of water treatment technologies we use covers:
• Reverse osmosis for desalination of sea water.
• Pretreatment by coagulation and flocculation.
• Advanced multifiltration technology.
• Activated carbon filtration.
• Biological filtration.
• UV disinfection.
• Chemical disinfection.
• Ultrafiltration.
• Denitrification
• Remineralization.
• Flotation.
• Ozonation, etc.
Contact our experts to discuss the details of the project and find out how modern municipal water treatment solutions will help achieve business goals.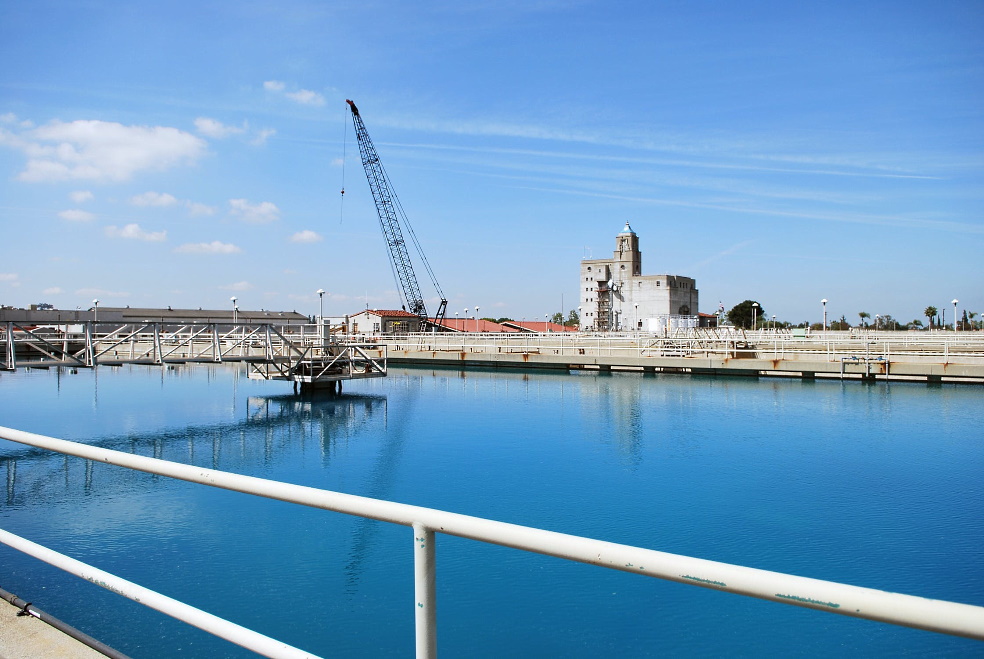 Rural water and wastewater treatment systems
Small cities, urbanizations, resorts, and villages tend to discharge less wastewater than large cities with centralized systems.
These consumers need high-quality and affordable wastewater treatment. They need autonomous solutions.
Pumping wastewater to wastewater treatment plants in nearby cities is costly and inefficient in terms of energy consumption.
Many rural areas traditionally have difficulty with imperfect, conceptually outdated wastewater treatment plants. When possible, a cost-effective and sustainable solution for on-site wastewater treatment is used with reuse of water for irrigation of crops or return to nearby rivers.
An inexpensive autonomous system will allow local communities to process wastewater from homes and businesses without additional costs. This is considered a much more rational solution than collecting and transporting sewage for treatment to other facilities.
Portable water treatment systems are quiet, odorless. This is a compact equipment that does not take up much space. These are sustainable and affordable solutions for isolated communities. Moreover, these facilities are autonomous and can be controlled remotely via the Internet.
Reuse of wastewater for irrigation is a very important element of modern integrated water resources management. This technology saves river water while reducing the amount of pollutants discharged into waterways.
Waste water reuse provides a reliable source of water independent of drought, weather variability and population fluctuations during the holiday season. Modern compact WWTPs save money and provide security regardless of seasonal factors.
Nutrients that can be recovered from wastewater are used to fertilize local crops and reduce farm costs.
This provides environmental benefits, as well as lower costs for further water treatment.
Private water and wastewater treatment systems
The construction of a new residential development usually involves the construction of expensive pipelines and the construction of pumping stations for transporting wastewater to a centralized municipal sewage treatment plant.
In many cases, these are expensive projects that involve the modernization of main pipes and sewage treatment plants to cope with the increased flow of sewage water.
Many communities wastefully use drinking water for landscaping, irrigation of parks and playgrounds, heating and cooling systems. Customized solutions for water and wastewater treatment plants have a great economic and environmental meaning.
MABRs are a fully automated solution that is ideal for large farms or remote isolated communities. Membrane aerated biofilm reactor turns waste water into a source of quality irrigation water.
The advantages of private wastewater treatment plants are obvious:
• Reduced energy and water consumption.
• Savings on the construction of the water supply system.
• Compliance with strict quality standards.
• Reduced environmental damage.
Such systems are autonomous and able to function for several months with remote control and minimal maintenance. This is a huge savings in operating costs and a strategic source of water resources.
Benefits of wastewater treatment for businesses
Wastewater is any water that was previously used for household or industrial needs.
The wastewater treatment process involves the removal of a certain amount of pollutants so that the wastewater can be safely discharged into the environment or reused for technological needs.
This category includes all types of wastewater from households, shops, hospitals and industrial facilities. It also includes stormwater and urban sewage, agricultural waste and aquaculture.
The main sources of wastewater include:
• Power plants.
• Food industry.
• Pulp and paper industry.
• Battery manufacturing plants.
• Woodworking enterprises.
• Mining industry.
• Chemical industry.
• Oil and gas industry.
• Steelworks.
The composition of the wastewater varies widely depending on the specific source. Recent innovations have significantly reduced wastewater production.
The current trend, which is observed throughout Europe, is the progressive intensification of wastewater treatment in all industrial processes.
Global water scarcity, rising costs, corporate responsibility for the environment. All these factors prompts businesses to study the reuse of treated industrial wastewater, which becomes a valuable resource when used properly.
Benefits of reuse of wastewater:
• Diversification of water supply sources to increase sustainability and independence in the face of rising water prices and climate change.
• Significant reduction in operating costs due to an increase in the number of cycles of industrial use of process water.
• Minimization of the volume of wastewater that is discharged for treatment to municipal wastewater treatment plants.
• Reducing environmental hazards associated with legal business implications.
Innovative equipment provides industrial enterprises with a reliable source of water.
The multi-stage water treatment process, which is developed taking into account the requirements of the customer, provides maximum efficiency and economy.
The use of treated industrial wastewater includes:
• Water supply to the cooling equipment.
• Washing equipment and vehicles.
• Irrigation of agricultural land.
• Landscaping and maintenance of the territory.
• Fire protection, etc.
You can contact us at any time to discuss water reuse initiatives at your facility.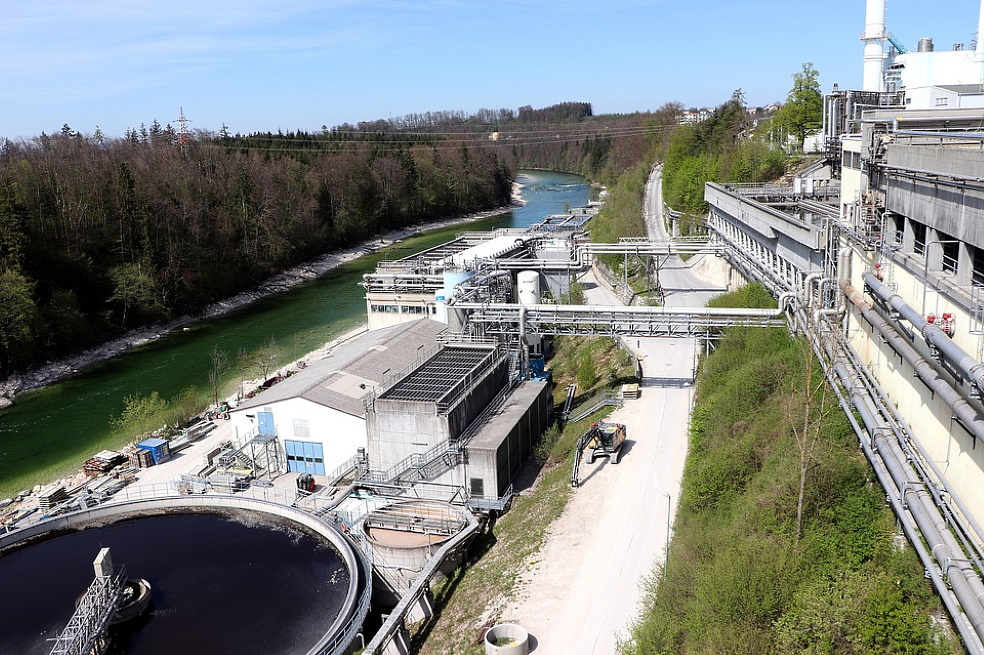 International engineering services: construction of water and wastewater treatment plants
Representing a team of experts in the field of integrated water treatment, we offer our customers full project management for the construction of water and wastewater treatment plants worldwide under the EPC contract.
Our services include project financing, engineering, equipment procurement and installation, operation and maintenance.
With many years of experience, ESFC can easily adapt the design of a water treatment system to the geological and climatic features of your construction site. We use the advanced achievements of European science and our own know-how to implement your project.
The range of our engineering services for the investor includes:
• Feasibility study.
• Search for funding sources.
• Obtaining permissions.
• Detailed design.
• Dismantling of existing equipment.
• Construction site preparation.
• Installation of pipelines made of stainless steel or plastic.
• Installation of mechanical and electrical equipment.
• Testing and commissioning of water treatment systems.
• Operation and maintenance.
Due to the high quality requirements of our customers, key components are manufactured in Spain and other countries by leading global manufacturers. Our equipment meets the highest
international
quality standards.
The modular structure of most components allows them to be delivered assembled and ready to connect. It saves time and money of investors.
Technical control at the construction site
Our managers and technical experts manage all stages of the construction process, responsible for the installation of pipelines and electrical equipment, assembly and configuration of units. We can provide safety and quality of work at all stages.
Testing and commissioning of water treatment equipment
In many cases, the production of water treatment equipment and commissioning of new facilities is carried out simultaneously.
Our specialists working in the field of chemistry, biology and engineering, provide optimal conditions for the operation of the facility.
Control panels and software
Our partners in Spain and other European countries are developing special software, as well as designing and assembling control panels for WWTPs.
From the first day of operation, our experts analyze the performance of each object, and offer measures for further optimization.
Highly qualified European specialists develop advanced control panels of all types. Assembly, configuration and testing is carried out by our staff on site in the shortest possible time. Software updates for equipment are performed automatically.
Using the latest technology along with our practical experience allows us to build the most complex systems in the shortest possible time. The offered equipment is characterized by high flexibility and automation, as well as low operating costs.
Maintenance and operation of water and wastewater treatment plants
We provide conservation, operation and maintenance services, as well as other highly qualified services thanks to our extensive knowledge of water treatment equipment.
Particular attention is paid to two areas, infrastructure maintenance and the operation and maintenance of WWTPs.
These include:
• HR management services.
• Normal and specialized service.
• Operation of WWTP energy systems.
• Professional waste management.
• Analytical control, etc.
The operation of the wastewater treatment plant consists of two areas:
•
System operation:
monitoring parameters that determine the state of various processes.
•
Infrastructure maintenance:
ensuring the proper condition and operation of equipment and facilities, providing water treatment with the parameters defined in the regulatory documentation.
Our experts perform operational calculations of performance indicators necessary to compare standards with actual operations:
• Current performance of water treatment equipment.
• Idle hours of water treatment equipment with explanations of operators.
• Waste production ratios relative to the volume of treated water.
• Consumption of electricity and industrial reagents relative to the volume of treated water.
• Biological parameters: mass load, sludge age, oxygen level and other parameters.
• Hydraulic parameters, including retention time.
ESFC works with any project, from infrastructure facilities such as dams or irrigation canals, to municipal water supply systems and pipelines, sewers and desalination plants.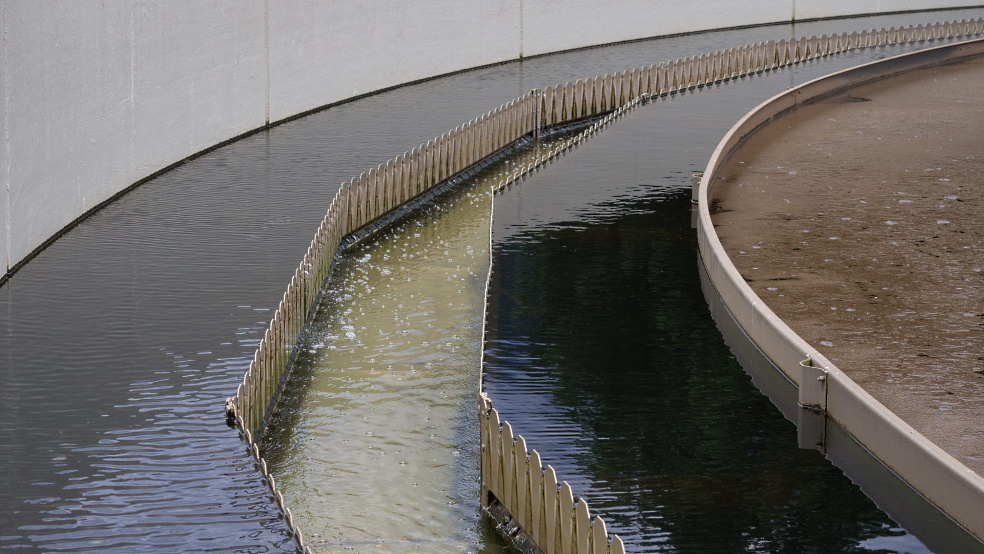 Optimization and modernization of water and wastewater treatment plants
Many wastewater treatment plants in developing countries are obsolete and need reconstruction or modernization.
Our experts provide advice on any issues of optimizing the operation of facilities.
Considering the hierarchy of investor goals, we are considering the most appropriate plan for optimizing water treatment. The interests of the customer are the basis for the development of an optimal system configuration concept.
Optimization / modernization of water treatment plants includes:
• An objective analysis of technological processes and material base.
• Preparation of conceptual projects for optimization.
• Equipment design.
• Project implementation.
• Reporting.
• Testing.
The optimization process takes into account the individual needs of the customer.
There is no single concept suitable for each enterprise to optimize water treatment plants. The solution should always be focused on achieving the goals of your business.
Energy savings: optimal equipment placement
Aerobic decomposition of oxidizable organic substances contained in water requires oxygen, which can enter waste water with a stream of compressed air.
Along with supplying the necessary oxygen, wastewater aeration systems provide fluid mixing to avoid sedimentation inside the tank. Although ventilation costs make up only a small percentage of total investment costs, they provide significant potential for optimization.
There is a wide variety of technologies that enhance the performance of this equipment. In particular, the introduction of turbochargers with magnetic bearings or rotary compressors with variable speed will increase the energy efficiency of biological water treatment.
Our environmental experts integrate a suitable ventilation system into your complex, depending on the specifics of the enterprise.
Temperature adjustment for high-quality water purification
Temperature limits, energy shortages and unpleasant odors cannot be ignored during the modernization of water treatment plants.
Cold water is a problem for anaerobic reactors, because bacteria require maintaining the optimal temperature for reproduction. Exceeding the permissible temperature may harm biomass. In the case of hot wastewater, other serious problems arise, including the appearance of unpleasant odors that affect the environment of the facility.
In addition, strict environmental laws and new requirements for the protection of natural waters impose certain requirements on WWTPs. These are important factors for the investor, which can affect the feasibility and cost-effectiveness of the modernization project as a whole.
Investment in water and wastewater treatment plants: project financing
Capital and operating expenses are used to assess the economic feasibility of a project.
To achieve the desired water quality, modern water treatment plants combine several processes. These processes and associated operating costs can be depicted as a process chain.
These technological chains consist of several stages, each of which requires certain costs for operation, repair and modernization. However, the most preferred process is the most cost-effective.
The accuracy of the cost estimate depends on how well all variables and uncertainties have been thought out and taken into account.
Below are the main cost items for construction, operation and maintenance (O & M) of water and wastewater treatment plants.
Capital Expenditures:
• Engineering
• Construction site preparation.
• Earthwork and soil removal.
• Construction of water treatment facilities.
• Bringing pipelines to the facility.
• Production, supply and installation of equipment.
• Wiring, connecting electronic components and installing software.
• Cleaning the construction site.
• Testing and commissioning of equipment.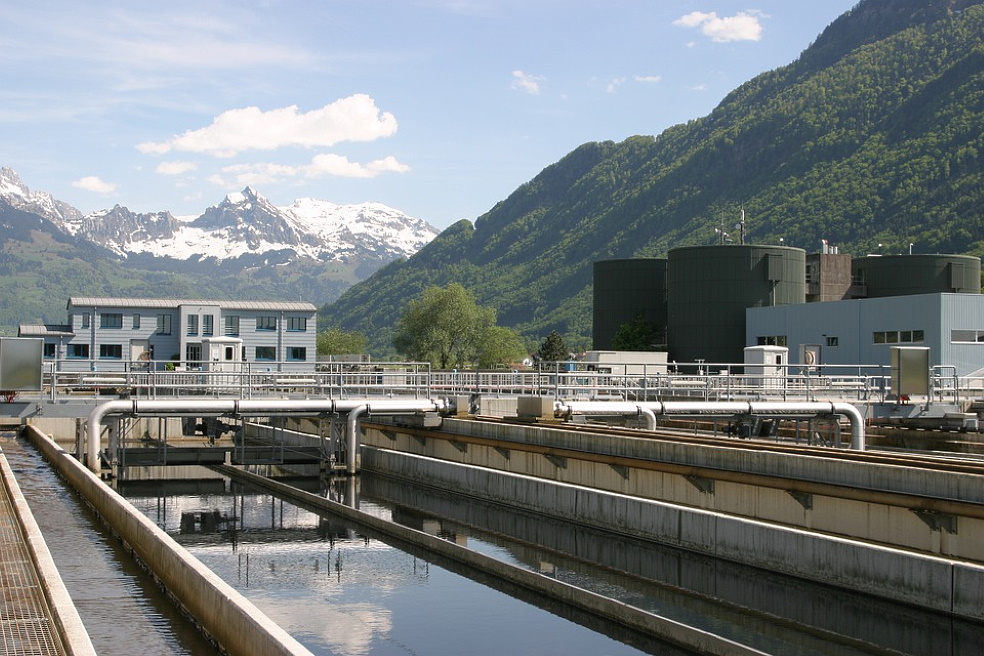 Operating costs:
• Energy and chemicals.
• Spare parts and building materials.
• Rental of special equipment.
• Salary of staff, etc.
The costs of the construction, operation and maintenance of any water treatment project are estimated using detailed engineering documentation. Having studied the operation of the facility on site, our experts will help you optimize costs to increase investment returns.
Crediting construction of WWTPs in the largest banks in Spain
When seeking funds to finance the construction of wastewater treatment plants, investors can contact the leading Spanish banks through our representative.
If the investor has a certain amount of assets, it is quite possible to get a loan on favorable terms. Our respected partners cooperate with foreign companies and finance large-scale environmental, energy and industrial projects in the EU and beyond.
Today, the largest credit and financial institutions in the country can provide business loans for construction with a fixed or floating interest rate, tied to EURIBOR. We help our clients in obtaining loans, including newly created companies that need external financing.
Our partner banks include reputable institutions such as Sabadell, CaixaBank and BBVA.
The main types of wastewater treatment plants
Wastewater treatment is a complex of technological processes aimed at improving water quality in order to make this by-product of economic activity suitable for further use.
There are two large groups of wastewater treatment plants (WWTP):
1. Chemical and physical treatment plants
This type of plant is based on a sequence of chemical reactions and physical processes for wastewater treatment. Such plants are mainly used for wastewater treatment from industrial enterprises, factories and plants.
Most industrial wastewater contains chemicals and other toxins that can cause significant environmental damage. As a rule, they are well removed by chemical and physical methods.
2. Biological wastewater treatment plants
Biological wastewater treatment plants use biological mass (bacteria) to break down
waste
. Biological treatment is ideal for treating wastewater from households and offices.
The stages of the technological process mainly depend on the type and degree of contamination. Wastewater treatment consists of a combination of physical, chemical or biological processes and operations to remove solids, organic substances.
Modern technologies for surface water treatment
The requirements for water quality over the past years have been continuously changing, dictating new approaches to surface water treatment. Along with the number of chemical / physical methods, more advanced biological processes have been introduced.
Water quality and types of impurities
Pure water is a liquid without color, odor and taste.
It is capable of dissolving most minerals and can carry other organic or inorganic compounds, as well as microorganisms in suspended form. Thus, natural water always contains impurities.
The main inorganic ions that are found in most surface waters are calcium, magnesium, sodium, potassium, iron, manganese, bicarbonate, chloride, sulfate, nitrate, phosphate and fluorine.
Depending on the source of the water, other inorganic ions may be present in it.
Minimum amounts of most inorganic ions, especially minerals such as calcium, magnesium, sodium, potassium or iron, are necessary for human life and must be present in drinking water. Other ions can be toxic, as well as transcendental concentrations of basic elements.
Alkalinity, hardness, amount of dissolved solids, conductivity, turbidity and stability are indicators of the quantity of inorganic impurities in water. Organic pollutants can be natural and synthetic compounds of various chemical structure.
The variety of these substances requires an individual approach to the water treatment technology.
Natural organic substances in surface waters are proteins, carbohydrates, and lipids that come from plant or animal residues. The interaction of these compounds with water leads to the formation of various chemical groups, such as carboxyl or methoxyl.
The main synthetic organic compounds that can be found in water are surfactants, pesticides, herbicides, as well as solvents, polychlorinated biphenyls, and disinfection by-products. In world practice, such indicators of water quality and the amount of organic compounds as BOD5, COD, TOD, color, UV absorption and fluorescence are used.
A separate group of pollutants is represented by microorganisms, which are potential sources of infectious diseases of humans and animals. These are bacteria, viruses, fungi, algae, protozoa and parasitic worms. Each water source and type of pollution requires a unique technological process, which is selected after conducting comprehensive studies at the facility.
Our consultants will give you details about the advantages, disadvantages and cost of specific technical solutions for water and wastewater treatment plants.