Waste management in economically developed countries is an attractive investment niche.
Every year, about 2 billion tons of municipal solid waste (MSW) is produced in the world.
By 2050, the production of this valuable material for processing will grow to 3.5 billion tons per year.
Due to the high demand for solid waste disposal, the need for innovative recycling solutions is increasing.
This profitable business attracts investors around the world.
Waste processing plant engineering
Our company specializes in: financing, design, construction, maintenance and modernization of waste processing plants and waste incinerators.
Our services include:
• Detailed planning and feasibility studies.
• Selection and design of equipment taking into account the type of energy project.
• Holding consultations with authorities and suppliers.
• Development of documents, including a concession agreement.
• Calculation of the total cost of the project and financial modeling.
• Construction of the facility from scratch.
• Testing and commissioning.
• Repair and maintenance.
• Modernization.
Our services include the whole range of works on the construction of facilities from A to Z. All activities fully comply with international requirements and the laws of the countries where the projects are carried out.
Company lawyers can deal with any legal issues, including disputes with suppliers and local communities.
We also ensure compliance with applicable environmental regulations.
We fully control the implementation of the project:
• Investment program.
• Preparation of detailed technical documentation.
• Coordination with local authorities and obtaining all necessary permits.
• Construction of a waste processing plant, including monitoring at the construction site.
• Operation, process optimization and modernization.
• Administrative supervision.
Recycling, especially waste-to-energy (WtE), is a highly profitable business that is becoming increasingly important.
An excess of solid waste, highly efficient equipment and low operating costs contribute to the development of this area throughout Europe and beyond.
Let's look at the economic components of the waste recycling business.
Operating costs:
• Fixed operating costs of the waste processing plant (salaries, depreciation of equipment).
• Variable operating costs (maintenance, utilities and operation of emission control systems).
• Disposal of technological waste (ash and other unprocessed waste).
The main sources of income for the waste processing plant:
• Payment received from communities, factories, and other waste generators.
• Sale of electric or thermal energy which are supplied to neighboring consumers.
• Sale of recycled materials, including non-ferrous metals and glass.
Our experts are involved in the design, construction, and modernization of waste processing plants.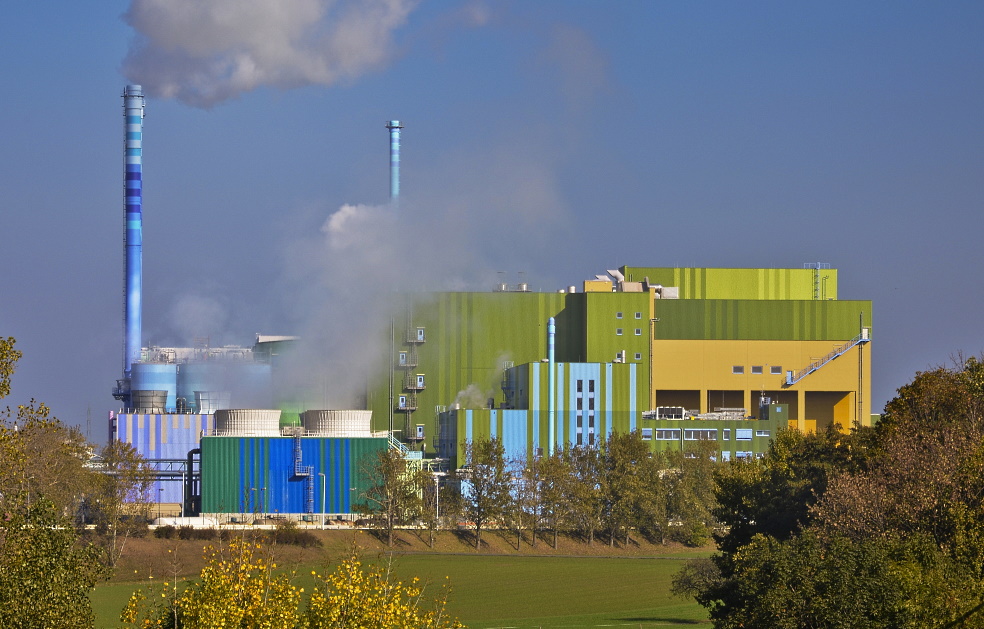 We develop individual solutions in accordance with the goals of a particular project.
Our areas of work include:
• Disposal of ash and slag waste.
• Recycling municipal and industrial waste.
• Recycling of construction and demolition waste.
• Recycling plastic and glass.
• Recycling paper and cardboard.
• WtE solutions.
A team of highly qualified engineers, programmers and managers is at your service.
The design and production of equipment is carried out using the most advanced technologies in order to provide each client with the most beneficial personalized solution.
To learn more about our business opportunities and prospects, contact our consultants at any time. We will be happy to share our experience.
Waste incinerator construction and maintenance
Global waste production will reach 6 million tons per day by 2025. In this situation, technologies for converting waste into energy play a particularly important role for the global economy.
WtE is a process that turns chemicals from waste into useful forms of energy, such as electricity, heat, or steam. Waste-to-energy technologies can become a highly profitable business. WtE slows environmental degradation by generating sustainable energy.
The benefits of WtE technology for business are obvious:
• Reduced waste disposal by more than 90%.
• Reduction of fines for environmental damage.
• Autonomous generation of electric or thermal energy.
Electricity generated in a typical waste incinerator with a capacity of 50,000 tons per year is equivalent to the electricity consumption of 10,000 European households.
The heat produced at the plant can be used in industrial or central heating systems. In addition, incinerators produce ferrous metal, which is used in the steel industry.
Thermal conversion is a leader among WtE technologies. This method is suitable for dry waste with a low water content. It makes sense when the calorific value of the waste is at least 7000 kJ / kg.
Low calorific value and high initial water content in solid waste require the introduction of more efficient and profitable biochemical processing methods.
One of the most rational technologies is the production of synthesis gas, since this gas is highly flammable and provides an efficiency level of about 30%. Thus, multi-stage conversion of MSW into fuel can be a much more profitable alternative to simple waste incineration.
Among modern technical solutions, anaerobic digestion (AD) is ideally suited for agricultural waste with a high water content. Passing through a chain of microbial processes, waste is transformed into valuable biogas.
Countries with cold weather are characterized by high demand for thermal energy. Cogeneration systems, which simultaneously generate heat and electricity, are in great demand in these regions.
In recent years, innovative WtE technologies have appeared on the horizon. These include hydrothermal carbonization, which significantly accelerate the conversion of wet waste using a catalyst at high pressure and temperature.
These technologies provide tremendous business benefits. Shorter microbial waste processing time at the same cost significantly increases energy production.
ESFC offers the most advanced engineering and technical solutions in the field of waste processing and WtE, including industrial and district biogas heating systems.
One of the advantages of our approach is the simple integration of innovative processes into the existing infrastructure of the enterprise. We are ready to upgrade your facility in accordance with modern requirements at a minimum cost.
The range of engineering services includes:
• Design and engineering works.
• Purchase and delivery of all necessary components.
• Coordination of construction with local and national authorities.
• Providing a full range of construction works.
• Professional installation and configuration of equipment.
• Testing and commissioning.
• Maintenance and repair.
WtE is one of the most reliable and efficient waste management options for reducing CO2 emissions and saving fossil fuels. We help investors achieve their goals in terms of efficient energy production and reducing environmental impact.
Services for the construction of waste processing plants
The modern solid waste management system includes four stages: collection, separation of materials, processing and final disposal.
This process begins in households where waste is collected and separated according to categories: glass, paper, plastic, metals, e-waste, organics and residual waste.
Some countries use complex separation, in which cardboard is separated from paper, stained glass is separated from transparent glass. Solid waste is then collected separately and sent to waste management companies, incinerators and authorized landfills.
At the incinerator, the waste is burned, which significantly reduces its mass, volume and chemical activity. This process provides not only production of electric energy and heat, but also the extraction of metals from the ash residue. In the end, the ash residue is collected and sent to a landfill, the final disposal site for materials not suitable for processing.
Whichever business solution you choose, you need a reliable engineering company.
With extensive experience in investment engineering, our team is involved in the planning, design, construction, installation and operation of solid waste processing plants around the world.
We provide a single point of contact.
Our services include managing all aspects of design, construction, operation and maintenance, so the client does not have to deal with many contractors.
You can entrust us with the project, freeing up your time for another business. From the very beginning, we support the client at every step, ensuring the achievement of maximum return on investment and protecting your economic and legal interests.
Pre-investment phase
Location, goals, resources, existing facilities, local community, environment and many other factors. All this should be taken into account at the initial stage, during which we, together with our customers, choose the most effective solution to achieve the planned goals.
We offer ideas and implementation paths for each project based on your budget. We are preparing the most acceptable investment plan with a detailed feasibility study in order to calculate all the risks and use all the opportunities.
Engineering works
Our engineers are recognized European leaders in the design and manufacture of
waste recycling
equipment and biofuel plants.
Thanks to partnership with the best universities and research centers in Spain, our specialists successfully implement projects of any complexity.
The project of the waste processing plant with separate technical elements will be embodied in the drawings 2D and 3D, becoming the basis for the implementation of the project. Every detail of the project will be discussed with the customer so that the object meets your requirements.
The efforts of our engineers are always aimed at achieving the specific parameters and goals of the investor outlined at the planning stage.
We guarantee a high return on your investment, adhering to all technical standards, environmental and other requirements.
Construction and installation
We understand that adherence to the schedule, quality and accuracy are necessary during the construction process.
We can proudly say that we always fulfill our obligations to customers.
Years of experience, knowledge and professional know-how guarantee that every object will meet the needs of your business.
Operation and maintenance
Our customers always receive after-sales support.
Our engineers solve any issues related to repair, optimization of any technological processes and modernization of waste processing plants. We can quickly respond to unforeseen breakdowns, as well as provide preventive and scheduled maintenance of equipment.
Our reputation is based on how we work with customers throughout the process.
Modernization and reconstruction
At the request of the investor, we can provide a detailed assessment and advice on the partial or complete modernization of waste processing plants. ESFC's experience in the field of equipment modernization is always supported by the latest achievements in engineering science.
We can increase the efficiency and environmental safety of obsolete equipment at minimal cost.
Financing of investment projects by Spanish banks
Project financing (PF) is the most important tool for the implementation of large projects in the field of environmental protection or waste management. As a rule, these projects involve huge expenses. They cannot immediately bring substantial profit that will satisfy all interested parties.
Project finance is now in high demand in Spain.
This country is rapidly modernizing its economy, investing in renewable resources and green energy. Many companies receive large loans from local banks for environmental projects.
PF is a separate group of banking products. PF usually refers to corporate banking, as it has a significant credit component. Project finance is well developed in Spanish banks that have access to cheap funds (for example, large national banks with a massive deposit base).
Financial conditions in each case are determined individually, depending on the type of financing, structure of the transaction and its support.
We work closely with the largest Spanish banks, including CaixaBank, Sabadell, Banco Santander and BBVA, attracting the most favorable financing for the construction of waste processing plants and waste incinerators around the world.
Technologies and equipment for waste processing plants
The engineering company ESFC is developing individual technical solutions for waste disposal and recycling for industrial and municipal facilities.
Among our solutions are separate machines and automated lines for processing paper, cardboard, plastic containers and other municipal solid waste.
We develop equipment for any needs of hypermarkets, waste recycling enterprises, landfills, cogeneration plants, as well as biofuel producers.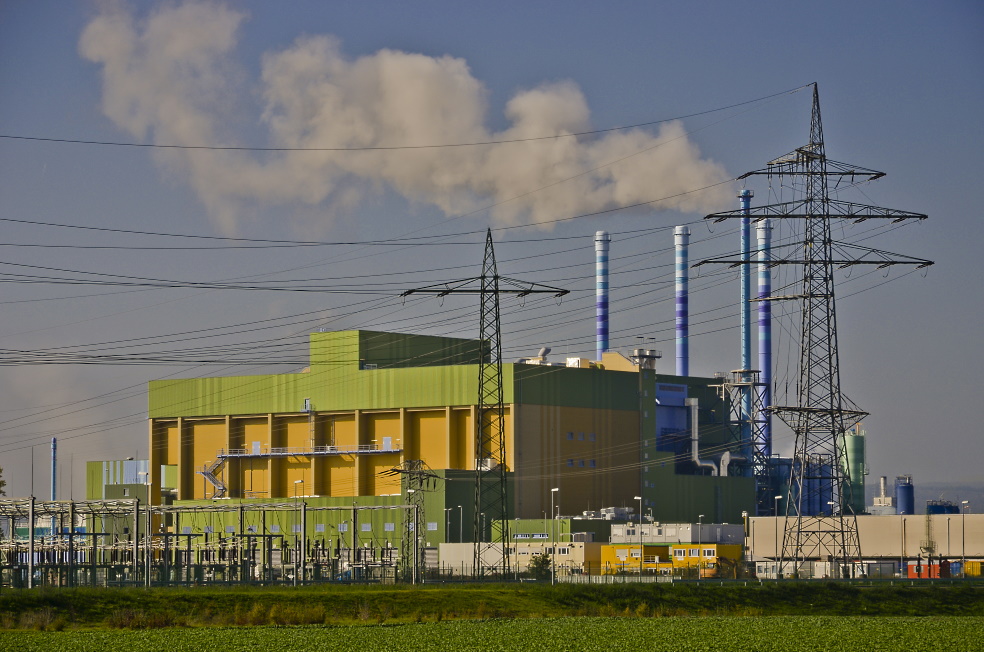 C & D / C & I waste recycling
Construction and demolition waste, as well as industrial waste, includes a variety of waste with recoverable materials such as metal, glass, wood and gravel.
We develop customized C & D / C & I waste processing plants with high recovery rates. This means a minimum need for landfills and maximum income from the sale of valuable materials.
We strive to think one step further and offer innovative, promising technical solutions to meet the growing needs of our clients. As part of the modernization, we are introducing advanced methods for processing small particles. This innovative equipment can be built from scratch or built into the existing process cycle of your plant.
Small particles with a diameter of less than 5 mm are difficult to process. Upgrading a waste processing plant using our technology means turning half of this waste into valuable materials.
Municipal solid waste processing plants
Municipal solid waste (MSW) is a waste consisting of everyday objects that have been used and discarded. This includes food waste, household waste, containers, product packaging, newspapers and clothing.
We offer comprehensive engineering solutions for the processing of a wide range of solid waste. Innovative equipment is characterized by simple and cheap operation, small installation area and high reliability.
Our engineers can offer finished equipment from leading suppliers to guarantee a high quality separation process along with a high recovery rate.
The waste separation process can be tailored to the specific needs of customers. As a rule, investors are interested in certain fractions of organic substances, metals, plastic and paper / cardboard.
This separation process reduces the need for landfill. Thanks to the recovery rate of up to 99%, the customer extracts almost all valuable materials, receiving maximum profit from each ton of MSW.
Mechanical biological treatment (MBT) is also offered as a solution to complex waste management requirements. This includes advanced material recovery systems with a dedicated organic fraction composting plant.
Compost is created during the high-tech composting process for short periods, enabling the production of compost-like substance (CLO) on an industrial scale.
Directions of modernization of MSW processing plants:
• Production of solid recovered fuel (SRF) or refuse derived fuel (RDF).
• Industrial production of compost-like substances (CLO) for agricultural use.
RDF / SRF fuel production
Refuse derived fuel (RDF) and solid regenerated fuel (SRF) are valuable energy sources that can be produced through multi-stage processing of municipal solid waste as well as industrial waste.
Materials with high calorific value, such as paper, cardboard, wood and plastic, are separated from the waste stream and used to produce fuel. The fuel produced can be sent to landfills where it is burned and converted into energy. One of the most profitable ways to use such fuel is the production of cement, which is carried out near
waste processing plants
.
Upgrading the waste processing plant to include the RDF / SRF production process means further reducing waste disposal and increasing business profitability. Our technologies make it possible to produce RDF / SRF fuel of any type and specification.
Compost-like outputs (CLO) production
Compost-like outputs are obtained from biological material, which is decomposed by bacteria and undergoes multi-stage cleaning to remove residual plastic or glass.
Modern technological processes for the production of CLO ensures the extraction of up to 50% of residual glass and plastic from biological material.
Compost-like outputs are used for many purposes, including preparing the soil for golf courses. CLO production can be set up as part of the modernization of waste processing plants.
Dry mixed recycling
Dry mixed recycling is aimed at extracting valuable materials from a mixture of paper, cardboard, plastic bottles, plastic film, ferrous and non-ferrous metals.
Innovative sorting technologies, which are based on advanced sorting equipment from leading world suppliers, provide high-quality separation with minimal labor and energy costs.
Special sorting equipment is designed for individual fractions of waste. If food waste or glass predominates in the waste stream, engineers can take measures to remove it.
Glass recycling and recovery
Glass is a recyclable material. Recycled glass is used in a variety of applications, including shot blasting and filtering. Recycled glass must meet a number of requirements, including particle size, purity and low cost of material.
Our technical solutions are easily integrated into new or existing waste treatment lines.
We design equipment for the extraction of glass of any fractions and for various applications, depending on the needs of a particular business.
Recycling tires and recovering rubber from waste
Rubber recycling is the process of disposing of old tires that are no longer suitable for use on vehicles due to wear or damage.
Tires are very durable and not biodegradable.
They are produced in large volumes, becoming a serious source of environmental pollution. Millions of old tires occupy valuable space in landfills. They consist of a number of metal and rubber elements that can be used for other purposes.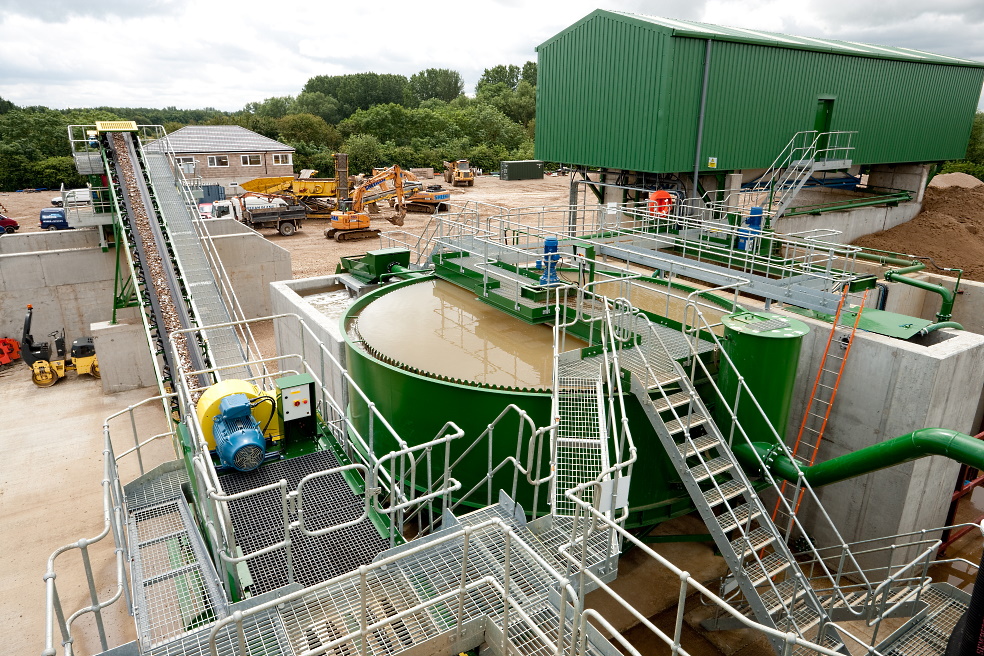 During processing, steel is separated from the tire until only rubber remains. Reconditioned rubber can then be used in the manufacture of products such as playground mats, curbs or treadmills.
Biomass for fuel production
Biomass is a form of renewable energy derived from organic materials.
Biomass production is the largest consumer of wood waste in Europe.
Our many years of experience allows us to design and manufacture custom-made systems for various types of biomass fuels according to individual parameters.
Thanks to the advanced engineering services of ESFC, our customers' factories produce fuel of consistently high quality, which is easy to adapt to the specific needs of the end user.
Maintenance and operation of waste processing plants
Our participation in the implementation of the investment project does not end at the moment of cutting the ribbon and putting the object into operation.
We provide a full range of services for monitoring, maintenance and repair of waste processing plants in the EU and other parts of the world.
Monitoring and inspection of facilities
Our priority is the quality of service and customer support. Therefore, continuous monitoring of the operation of facilities, inspection and preparation of detailed reports for the customer is an integral part of comprehensive support.
Our engineers monitor the performance of waste processing plants and equipment, quickly respond to breakdowns, and provide preventive scheduled maintenance.
Personnel training
With the construction of the plant, we provide a staff training program in all aspects of work, ensuring safe and efficient use of equipment.
Approved structured staff training programs are offered.
The engineers who are responsible for the training have vast experience. They are deeply versed in equipment and technological processes. High qualification of our engineers ensures that the staff of your company will be trained in all the intricacies of their work.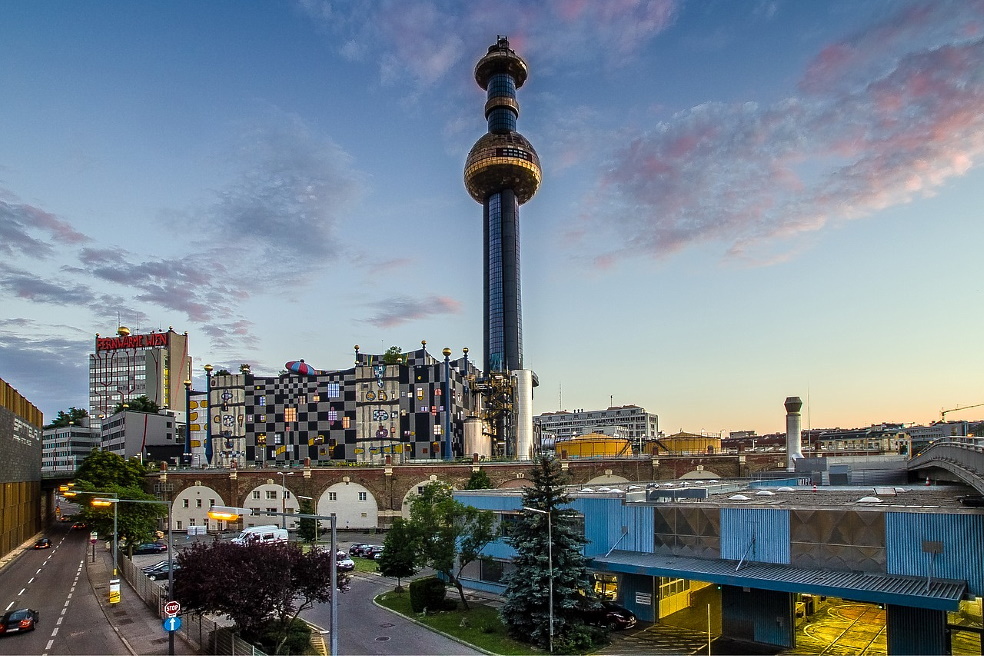 Preventative maintenance
Inspection and preventive maintenance of the equipment ensures stable and safe operation of the plant.
We minimize the risk of malfunctions and unplanned downtime by identifying potential problems before they occur. We develop appropriate emergency plans, presenting them to the customer.
Modernization of waste processing plants
Investors may be interested in modern waste processing technologies that have been introduced in Europe and the USA. Among them are unusual and innovative engineering solutions that can make cost-competitive alternatives to established processing methods.
Many of our technologies are aimed at the production of biofuels, the generation of electric and thermal energy, as well as the recovery of valuable materials from waste.
They provide a significant increase in revenue compared to existing equipment, focused only on the production of electric and thermal energy for local users.
The modernization of waste processing plants is carried out in several directions:
Using gasification technologies to produce synthesis gas
This includes the introduction of biological conversion processes, including the use of highly productive microorganisms to reduce separation costs.
New solutions include thermochemical conversion using new catalysts, as well as a high-temperature gas cleaning strategy. Advanced reactor designs are also used for stable operation.
New anaerobic digestion systems that produce valuable products
This area includes the introduction of anaerobic membrane bioreactors (AnMBR). These solutions include improving the process of anaerobic digestion to produce short chain organic acids that can be used to produce various types of fuels and solvents.
Converting municipal solid waste into biocrude fuel
Plant modernization may include the introduction of hydrothermal liquefaction reactors for the simultaneous treatment of several waste streams and the use of new methods for the pyrolysis of municipal solid waste.
Improving the efficiency of plastics processing
More efficient processing of existing polymers into high-quality products can increase business profits while reducing waste disposal at landfills.
The production of biofuels and renewable bioproducts from waste is at a much earlier stage of development than bioenergy. However, this direction looks the most promising for investors.
If you are interested in services in the field of industrial engineering, financing or construction of a waste processing plant, contact our consultants at any time.