Waste management is an essential tool for saving resources and reducing pollution.
This is why institutions, environmental organizations, experts and politicians are now planning and discussing strategies to improve the efficiency of recycling and reuse of different types of waste.
The modernization of
waste processing plants
under the EPC contract is becoming a demanded engineering service in Europe, Latin America, South and East Asia, Africa and other regions.
The current situation in the field of waste management shows that serious money can be made from waste and that its efficient recovery and separation into fractions can be a highly profitable business.
But today it is not enough just to survive in this highly competitive market.
Companies need to grow, improve the efficiency of recycling equipment, and fight for both waste stream and customers.
Innovative technologies for sorting, grinding, recovering and storing recovered materials, along with modern solutions for converting waste into energy (WtE), are successfully used to solve the problems of business and society.
ESFC offers a full range of engineering services for waste processing and incineration plants.
We introduce new technologies and install advanced equipment for a more complete recovery of paper, cardboard, glass, iron, aluminum, copper and non-ferrous metals, automotive oils and other valuable components.
Intensive agriculture and food production all over the world generate huge amounts of organic waste. In case it is not possible to ensure waste separation, our engineers can implement technologies such as composting, anaerobic digestion, incineration and so on.
When to invest in the modernization of a waste processing plant?
Many existing municipal waste processing plants need modernization or capacity expansion to increase competitiveness and optimize the separation efficiency of valuable materials.
How often to invest in modernization?
Once every 5 years, or maybe 10 or 15 years?
Today it is difficult to determine a specific time frame for the modernization of the waste processing plant. It is a strategic decision driven by current business needs.
The need for modernization arises for various reasons. In particular, the company may need to increase the capacity of its waste processing plant due to the increase in the volume of industrial or municipal waste. Also, modernization may be required due to stricter processing requirements.
Finally, the expansion of markets for secondary raw materials requires the introduction of more advanced technologies for the recovery of paper, glass, plastic, non-ferrous or ferrous metals.
In the face of changing national and international legislation, there is an obvious tendency to adapt existing plants to the changing situation and the need for more efficient operation of plants or individual processes of mechanical processing, sorting, incineration of solid waste.
Before deciding to expand (modernize) a waste recycling plant, it is important to determine the goals that the activity should achieve.
This is the most important task of the investor - to indicate what he wants to invest in and what he expects from the project.
Waste processing plant modernization begins with a detailed feasibility study.
The purpose of this study is to analyze the feasibility of the project from both a technical and an economic point of view.
Our engineering team should roughly determine the required costs and the possibility of a return on
investment
, taking into account the methods of project financing.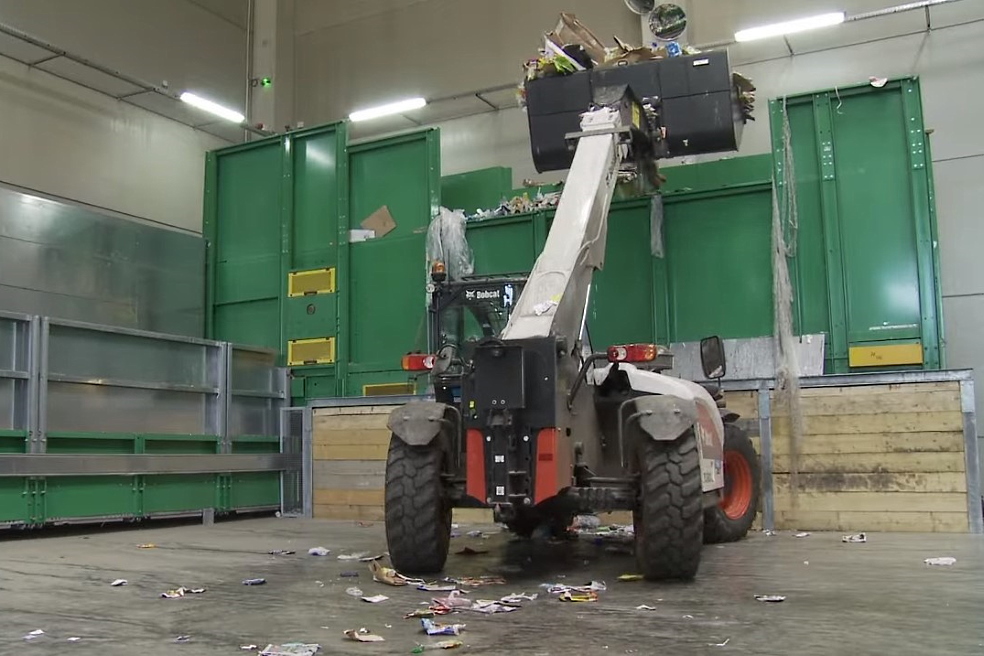 Upgrades can be done for a variety of reasons, but the main reason for the implementation of projects in this area was the need to increase productivity and efficiency of recovery of valuable fractions. It is necessary to approach this issue with all responsibility and foresee its consequences, including economic and environmental ones.
The upgraded sorting line increases capacity, but changing the capacity of the plant is a really big investment. Such investments usually include the construction of new processing lines. This creates bottlenecks in the existing workflow and, as a result, can require costly changes to the already functioning infrastructure.
The second goal of modernization is to increase the production of secondary raw materials.
In this case, the engineering company can offer several new technological units that will fit into the system of already operating equipment, increasing the volume of identifiable fractions for separation.
Waste processing plant modernization: planning issues
Expansion or modernization should be a phased process.
This is an economically sound approach.
When planning an investment, the first step is to expand and modernize key technological units in order to recover waste fractions that are easiest to sell at a good price.
The owner or operator of a waste recycling plant should analyze the economy of the enterprise and start any changes with those technological processes that provide the plant with maximum profit. Today, hard plastics, metals and paper belong to the group of waste that generate a stable high income.
For this reason, the investment project should start with equipment that allows the extraction of these fractions. After that, you can think of less profitable modules, including equipment for the recovery of lightweight plastic materials or the production of alternative fuels.
Every investor should know about this in order to effectively manage the project.
It is also worth paying attention to the fact that the planned modernization must be adapted to specific needs. This process does not follow a standard pattern once developed and repeated by an equipment supplier.
When upgrading different modules of a waste processing plant, an engineering company needs to consider different factors.
For example, a sorting line.
Today, it is not just a conveyor that serves to sort the required minimum of waste.
The sorting line is now a sophisticated mechanism for making a continuous profit on recovered materials.
Technological solutions are now available to recover the most sophisticated components for recovery from the waste stream. Their use depends on one issue, the presence of a reliable buyer who is ready to pay for this secondary raw material.
The solid waste sorting line must be economically flexible. It cannot be designed with just one particular buyer of raw materials in mind. This client can leave at any time, and then the plant will be left without a source of income. Diversification is vital. Only this approach guarantees the stable operation of the plant.
The investor must also be aware of the complexity and responsibility of this process.
This process requires intensive technical, financial and legal work, and the company should start by learning from other businesses.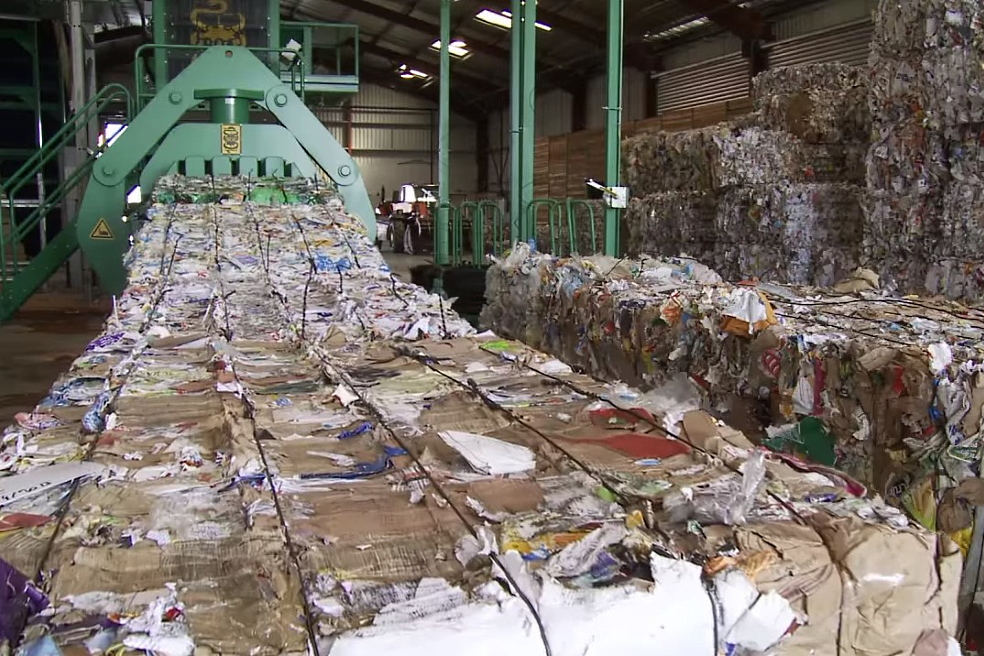 For example, it might be worth taking waste from your source and checking with another plant to see what can be isolated from that particular waste stream.
This approach is already being used in Europe. There are investors who rent equipment for one day and test each module with a specific waste stream. Thanks to this approach, they gain knowledge about the possibility of recovering certain factions and, thus, can clarify their needs and expectations.
When upgrading or expanding a waste recycling plant, there are also two critical factors to keep in mind. First, it's money (how much an investor can spend). Secondly, this is a free space in the workshop or on the territory of the plant.
The investor also cannot ignore the issue of guarantees.
The
engineering company
must ensure that the target parameters are achieved after the implementation of the activities.
On the other hand, equipment manufacturers must provide quality assurance for every machine or device purchased.
When planning a modernization or expansion, the issue of production continuity should be addressed. Unfortunately, it is impossible to carry out the necessary work without downtime of the technological line. Therefore, you should carefully consider your downtime schedule.
This requires the development of the entire production logistics so that waste can be recycled during the modernization of the plant.
However, you must accept the fact that there will be downtime. Experience shows that they last for a total of 4 to 8 weeks.
Modernization of chemical waste processing plants
About 1.5 billion tons of waste are generated in the EU countries annually, of which 50 million tons are hazardous to the environment and human health.
A significant proportion of hazardous waste is chemical waste, as well as petroleum products and waste oils, including used motor and transmission oils, turbine and hydraulic oils.
For example, used oils do not decompose and therefore irreversibly pollute the environment.
Studies show that 1 liter of waste oil pollutes up to 1 million liters of water, and uncontrolled burning of 5 liters of oil can pollute the amount of air a person needs for three years of life.
Hazardous chemical waste is generated both as a result of the activities of chemical and pharmaceutical enterprises, and as a result of human activity. This category includes heavy metals, acids and alkalis, petroleum products, varnishes and solvents, detergents, medicines, reagents, and so on.
Even in small quantities, these products can pollute air, soil and groundwater, and cause explosions and fires.
The modernization of chemical waste processing plants has already become a strategic challenge for many countries, as the rapid accumulation of potentially hazardous substances threatens human prosperity.
Hazardous chemical waste is difficult to manage because it can be scattered in small quantities over a vast area. The costs of collecting these substances are higher than for non-hazardous municipal waste due to the small amount from multiple sources, the need for trained personnel, and specially equipped vehicles, warehouses and processing lines.
Recycling, storage and incineration of hazardous waste
The international engineering company ESFC
is ready to offer unique technical solutions for the processing of chemical waste.
Together with our European partners, we create the
equipment
that is most suitable for your technological process and provides the maximum yield of useful materials.
Efficient waste separation allows companies to recover a significant portion of the recyclable substances.
The process of separating recyclable components from the total waste amount results in a high concentration of hazardous chemical waste in the remaining stream.
The processing of chemical waste through the recovery of valuable components and regeneration is a priority for the chemical industry. These substances are recovered using special technological processes that are developed taking into account the composition of a particular waste stream.
When the technical conditions do not allow the recovery of chemical waste, they can be incinerated to obtain thermal energy.
If this is not possible, the engineering team needs to develop reliable solutions to store them securely.
When designing waste incinerators, it must be borne in mind that harmful chemicals can remain in the ash after combustion, which requires appropriate treatment. This requires the introduction of special equipment at the final stages of the technological process.
ESFC and its partners are among the European leaders in the processing of chemical waste.
We offer our clients comprehensive engineering services, including free consultations, assistance in obtaining documents from government agencies, procurement of equipment, engineering design and construction of new processing lines under an EPC contract.
A professionally trained team with extensive experience in the field of ecology and waste management is always ready to provide competent advice to clients in the difficult process of chemical waste management.
Our services for the modernization of waste processing plants
Recycling is an efficient and sustainable solution these days. Innovative technologies ensure high efficiency in the recovery of plastic, paper, metals and other components from the general waste stream. What's more, organic matter can be used as a fuel for industrial or residential consumers, improving the financial performance of your business.
ESFC's professional team includes engineers, lawyers and finance professionals specializing in the modernization and expansion of waste processing and incineration plants.
Our experienced specialists are always ready to find effective solutions both for new enterprises and for the modernization of existing plants.
We provide advanced technical solutions for crushing, separating, drying and incinerating waste, as well as for the production of alternative fuels.
If you need more information on upgrading or expanding your waste recycling plants, contact ESFC consultants at any time.