The international company ESFC (Girona, Spain) is ready to assist your company in the implementation of large investment projects anywhere in the world.
We offer a full range of consulting, engineering, construction, financial and legal advisory services for businesses.
Our company services include, but are not limited to:
• Pre-investment studies and feasibility studies.
• Financial modeling and search for funding sources.
• Industrial, infrastructure and
energy engineering
.
• Construction and modernization under the EPC contract.
• Professional project management.
• Operation and maintenance.
We work closely with renowned Spanish and international equipment manufacturers and scientific institutes to guarantee the high technical level of each project.
Our experience, based on the implementation of dozens of projects in many countries of the world, allows our team to achieve their goals in the most difficult conditions.
Table: our projects in different sectors of the economy.
Sector
Completed projects
Energy sector

Wind power plants.
Solar power plants.
Thermal power plants of all types.
Geothermal power plants.
Hydroelectric power plants.
Electrical substations.

Industry, mining and processing

Metallurgical plants.
Mining and processing plants.
Mineral fertilizer plants.
Compound feed plants.
Chemical plants.
Cement plants.
Sugar refineries, etc.

Environment protection

Waste recycling plants.
Innovative waste incineration complexes.
Water and wastewater treatment plants.

Oil and gas sector

Oil refineries.
Liquefied natural gas plants.
LNG regasification terminals.
Gas pipelines and compressor stations.

Infrastructure

Sea ports.
Equipment for cargo terminals.
Energy infrastructure.
With extensive experience and in-depth knowledge, ESFC has become synonymous with success for our partners in Europe, Latin America, USA, North Africa and the Middle East.
Taking care of your business goes far beyond a standard contract, so every decision of our team is made with the long-term interests of the client in mind.
If you are planning a large project in the infrastructure, industrial or energy sector, contact us for advice and learn about new international engineering tools for your business.
Project finance in Spain and abroad
Our company helps finance the construction of energy, infrastructure, environmental and industrial facilities in any part of Europe and the world on favorable terms.
Our services include the development of customized financial models, the search for investors for your business, assistance in obtaining loans from leading banks in Spain and other EU countries.
The advantage of project finance with ESFC is the minimum contribution of the project initiator, which is only 10% of the total planned investment.
Project financing is carried out through the creation of a special purpose vehicle (SPV), which is responsible for raising funds from various sources and acts as a borrower. Special purpose vehicle will ensure the securitization of assets, rational distribution of risks and protection of the commercial interests of your business during the implementation of the project.
We recommend the best financial advisors in Spain and abroad, guaranteeing the high efficiency of your project and the safety of your investment. Our specialists also negotiate with stakeholders, develop financial documentation and advise clients at every stage of the project.
Bank financing schemes proposed by our partners for a period of at least 15 years can replace
project finance
.
These models allow our clients around the world to raise the necessary funds on the best terms, receiving an annual income from a ready-made enterprise with the possibility of its further purchase.
ESFC with partners have implemented dozens of projects around the world.
Today we are ready to offer invaluable business experience, a wide network of contacts and the most advanced financial technologies for the most ambitious investment projects.
If you are interested in project finance or obtaining a bank loan on favorable terms, contact our representatives and discuss your business ideas with us.
Turnkey energy projects
The international company ESFC is a partner of a number of leading financial companies and manufacturers of electrical equipment in Spain, the USA, Germany and several other countries.
We offer engineering design and construction of power plants and energy infrastructure under the EPC contract, as well as implementing large-scale projects for the modernization of energy facilities.
Our services cover the following types of projects:
•
Solar power plants
including multi-megawatt photovoltaic projects and thermal solar power plants (CSP) of various types.
•
Wind farms
, including offshore projects and wind farm construction in the extreme desert conditions of Africa and the Middle East.
•
Thermal power plants
such as combined cycle gas turbine (CCGT) power plants, steam and gas turbine projects of any capacity.
•
Hydroelectric power plants
of any type, including engineering design and construction of reservoirs, as well as environmental protection measures.
We also specialize in the design and construction of electrical substations, power lines and other electrical infrastructure for your business.
We use advanced European technologies to ensure effective construction and operation of high-tech facilities from the Far North to the Sahara.
The experience of our partners, including the construction of power plants in Morocco, Egypt, Brazil, Guatemala, Mexico, Spain, Great Britain and other countries, will be the most important guarantee of the successful implementation of your energy projects.
Industrial and environmental projects
Highly efficient industry remains the engine of the economy.
New technological solutions in this area help to increase productivity, save energy and raw materials, improve product quality and environmental safety.
The developments we offer from leading research institutes in Spain allow clients to increase the competitiveness of their business and achieve their goals.
The list of our completed projects includes:
• Sea ports and cargo terminals.
• Sugar refineries, compound feed plants and warehouses.
• Wastewater treatment facilities for factories and settlements.
• Coal and slag handling systems for power plants.
• Waste processing and
incineration plants
.
• Plants for the production of mineral fertilizers.
• Mining and processing plants, mines and quarries.
• Coke and sulfur handling systems.
• Metallurgical plants, etc.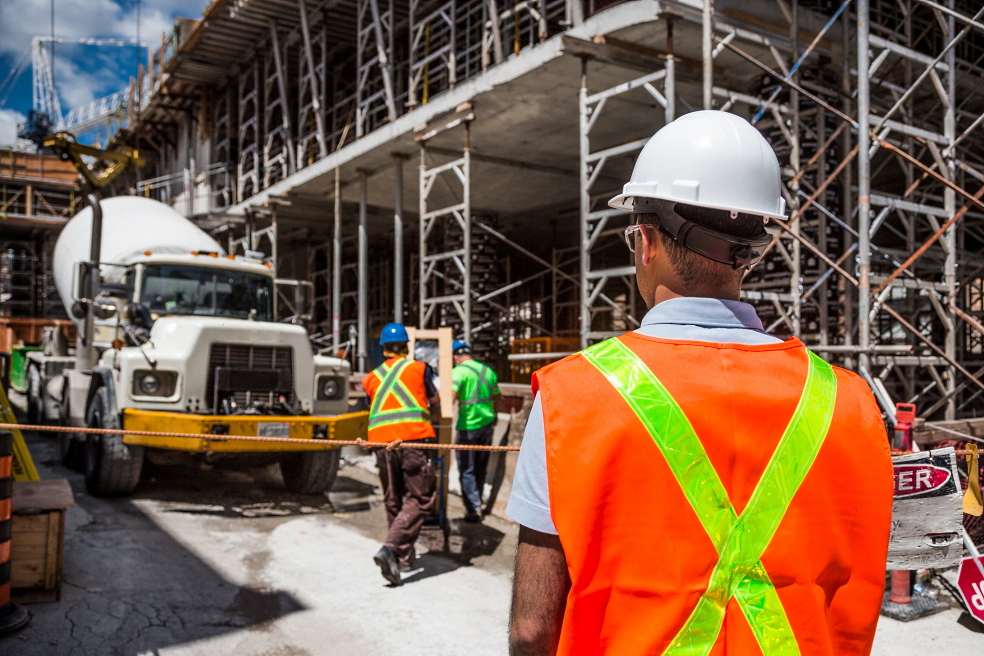 We support the transition to a sustainable economy by offering environmentally friendly technologies at every stage of the production process. In our portfolio you can find successful projects in the field of waste recycling, WtE, water treatment, etc.
A special direction of our activity is the engineering design of automation, monitoring and control systems for industrial customers. The success of such projects is directly related to the experience of the engineering team and the ability to purchase the most advanced electronic equipment.
Among our industrial clients were mining and processing plants, fertilizer plants, chemical plants, large manufacturers of building materials, seaports and so on.
Solutions for the oil and gas sector
The last decades have changed a lot in the oil and gas industry, pointing out new energy priorities to business.
The "
shale revolution
" in the United States and the expansion of the use of liquefied natural gas have led to the need to develop an appropriate gas infrastructure.
The international company ESFC, with its European partners, is building LNG regasification terminals and natural gas liquefaction plants, using advanced technologies and practical experience. The facilities we have built are being operated all over the world today, strengthening the energy security of businesses and entire states.
Our partners' services include:
• Engineering design, construction and supply of special equipment for regasification terminals and LNG plants.
• Engineering design, construction, modernization and supply of equipment for oil refineries.
• Engineering, construction and modernization of gas compressor stations and laying of gas pipelines.
Considering the multi-billion dollar investments required for the construction of such facilities, ESFC pays special attention to the issues of project financing.
Our financial consultants will help you develop a customized model for each project and find investments on the most favorable terms.
International company: ESFC Investment Group
The highly competitive
engineering
sector requires continuous improvement in models, technologies and working methods.
Our company always has a finger on the pulse and takes care of the implementation of innovations at every stage of the project, from financial modeling and engineering design to facility operation and personnel training.
Among other things, we are working with European partners to develop
cryogenic energy storage
(CES) technologies that offer unlimited opportunities for renewable energy. We constantly contribute to the improvement of technologies for converting waste into energy and treating industrial wastewater.
By developing innovative logistics solutions for large international projects, we overcome any obstacles that nature puts before us.
Fantastic facilities in the middle of deserts and rough seas prove the excellence of our holistic approach to innovation and scientific development.
By integrating the latest construction techniques with automated control systems and networked technologies, we create the design of tomorrow.
Sustainable.
Profitable.
Reliable.
Customer success has always been our priority, so you can entrust us with the most complex technical tasks.
To learn more about ESFC's services, please contact us at any time.