High-quality design is the key to business success.
Engineering of industrial enterprises requires extensive experience and knowledge to ensure that the results of the work meet the requirements of the investor.
Such tasks are entrusted only to companies with a large list of completed projects.
ESFC
offers a full range of services in the field of industrial engineering.
In addition to providing engineering and economic solutions, we solve any unexpected problems caused by the specifics of the facility, its location and other factors.
The technical competence of engineers determines the efficiency of the enterprise, the cost and quality of products, energy consumption, and environmental performance.
Our experts pay special attention to energy efficiency, the rational use of production resources, etc. We always strive to reduce potential negative impacts on the community and the environment.
Top-class professionals are involved in the construction, modernization, repair, operation and maintenance of enterprises around the world. We have dozens of successful projects in Spain, France, Chile, Algeria and other countries of the world.
We design, install and maintain the following facilities:
• bioethanol plants;
• gas compressor stations;
• regasification terminals;
• liquefied natural gas plants;
• geothermal, wind and solar power plants;
• hydroelectric power plants of any type;
• alternative fuel thermal power plants;
• waste processing plants and waste incinerators;
• innovative fuel pellet plants;
• electrical substations for business;
• loading and unloading equipment;
• automated production management systems;
• security and enterprise monitoring systems;
• industrial, residential and commercial buildings;
• steel plants equipment;
• equipment for oil refineries;
• water treatment facilities;
• fertilizer plants;
• sugar factories;
• mines, etc.
Engineering of industrial metal structures, design of water treatment plants, design of solar power plants, construction and maintenance of waste processing plants. Our rich experience guarantees the success of any project and the security of your investment.
Do not miss the unique opportunity to increase the efficiency of your business at minimal cost. To learn more about the services, contact our experts at any time.
Modern industrial engineering
The purpose of industrial engineering is to develop, create and modernize enterprises aimed at obtaining optimal and accurate results.
This involves continuous client consultation on all issues related to the implementation of the project. Our company has an experienced staff specializing in industrial consulting.
We offer the following services:
• full inspection of the industrial facility;
• presentation of the detailed report for the investors;
• search for optimal reconstruction and modernization opportunities;
• development and optimization of production technology;
• selection and purchase of the necessary equipment;
• design and manufacture of equipment;
• installation, testing and commissioning;
• introduction of innovative technologies;
• education and training of personnel.
Thus, industrial engineering today requires a holistic strategic approach, taking into account the individual needs of the business and the specifics of the enterprise. This is a comprehensive service that allows you to start a competitive production with high growth potential.
The cost of services is determined individually, depending on the complexity and scale of the project, special requirements of the customer and many other factors.
Industrial energy systems engineering
Our engineers have a wide range of knowledge that can be used in the design and maintenance of
power plants
, substations and other energy facilities.
Our specialists are engaged in the optimization of energy production and transmission, the selection and design of equipment for individual customer needs.
Our specialists in the field of industrial engineering are involved in all stages of energy production and distribution, including mining and processing of mineral resources, generation and distribution of heat and electric energy. In particular.
Designing energy systems is a complex task that requires compliance with numerous requirements. Modern energy systems must comply with strict environmental standards, demonstrating high efficiency, adaptability and safe operation.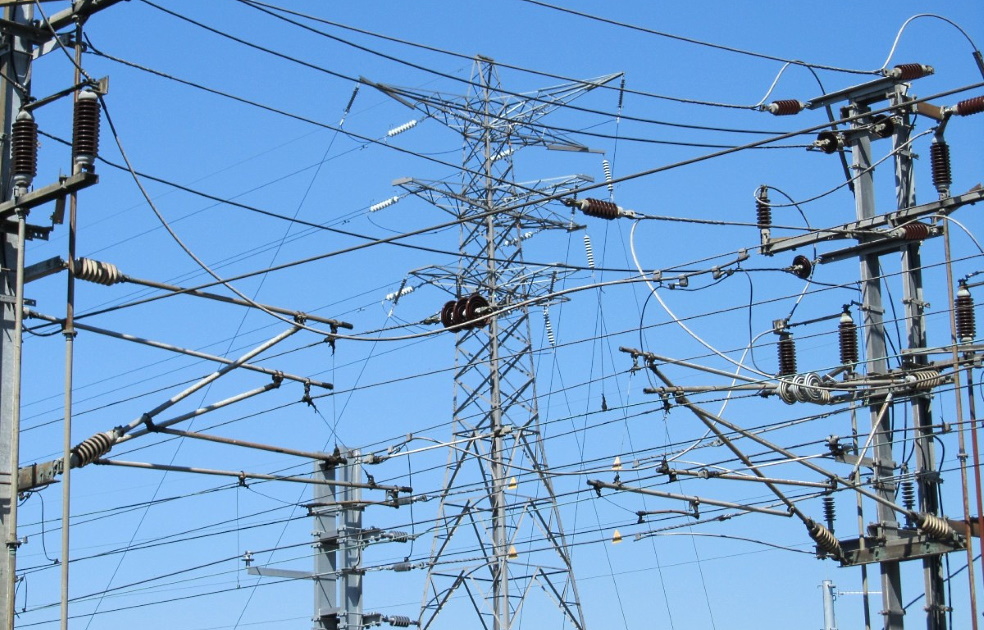 The development of the energy generation process includes the search for optimal equipment and technologies for industrial energy conversion in the most efficient way. An industrial engineer takes into account all aspects of this process, compares the characteristics of raw materials and the advantages of different equipment configurations.
Based on their experience and professional knowledge, our specialists propose changes that will increase project productivity at minimal cost.
When developing energy projects, not only energy generation is taken into account, but also its efficient transmission and distribution. Energy systems industrial engineering includes optimization of fuel logistics, energy storage and distribution, forecasting the needs of end users and much more.
ESFC engineers use modern computer technology to select the optimal working schemes.
We plan energy production with maximum accuracy, taking into account possible changes in needs and power fluctuations. For example, in solar plants, power fluctuations reach 70% every second.
Electricity transmission networks require priority attention, where minimization of distribution costs plays an important role. A multidisciplinary team of our electrical engineers, economists and other specialists is involved in this process.
Our services allow the investor to make the best decisions on new projects and effectively introduce innovations, increasing the technical and financial indicators of existing energy systems.
Electrical & control infrastructure engineering
Nowadays, the business is committed to more efficient use of electrical energy and minimize electrical losses. We offer engineering services for the design, construction, modernization and maintenance of electrical infrastructure and control equipment.
Our specialists have vast experience in implementing large projects in difficult conditions. We can guarantee compliance with the work schedule, quality, reliability and efficiency of the enterprise.
ESFC offers a full range of services including the design of electrical equipment, preventive maintenance and testing of electrical distribution networks. We do everything possible to ensure safety at the workplace and eliminate downtime of your facility.
The company's services include sustainable lighting design, implementation of renewable energy sources, energy audit and inspection of electrical networks.
Power plant engineering
The desire to reduce dependence on traditional fossil fuels stimulates the demand for renewable energy sources.
By participating in large-scale energy projects in South America and Africa, we have gained extensive practical experience. Our team is ready to analyze the individual needs of your business and provide the best technology and high-class engineering solutions.
The ESFC team is engaged in feasibility studies, design, construction, maintenance, optimization, as well as the modernization of solar power plants, thermal power plants, hydroelectric power stations and a number of other energy facilities.
Oil & gas engineering
Are you looking for reliable engineering and technical solutions for the oil & gas industry?
We offer comprehensive solutions for business anywhere in the world.
We participated in a number of large-scale projects of underground natural gas storage facilities, liquefied natural gas plants and so on. The company is currently developing innovative solutions for oil terminals and LNG regasification plants in Europe and South America.
We promptly respond to any technical, legal and environmental problems that may arise in the field, and also take care of all official permits.
Waste management plant engineering
Waste is an important product of human life. Solid waste processing is becoming more and more in demand amid growing environmental pollution and depletion of mineral resources.
We offer highly efficient technical solutions that allow the investor to turn tons of municipal solid waste into big money.
We design, install and configure the following equipment:
• conveyor belts;
• waste bag openers;
• manual sorting platforms;
• ballistic separators;
• magnetic separators;
• bio-drums and much more.
Our technologies for sorting metal, plastic, paper, glass and organic substances can become part of a successful business project. Our waste recycling plants operate in many countries, helping communities effectively solve environmental and energy problems.
Let's create a clean and healthy future for us and our children!
Water & wastewater plant engineering
Pure water sources are becoming increasingly expensive to develop and maintain. ESFC offers comprehensive solutions in the field of water & wastewater treatment plant engineering.
Our water and wastewater treatment solutions include:
• biological nutrient removal systems;
• high-precision equipment for assessing water quality;
• equipment for ultraviolet water disinfection;
• innovative reverse osmosis plants;
• membrane bioreactors, etc.
We provide engineering services to private companies and municipalities that process large volumes of wastewater.
ESFC specialists will solve any technical problems, as well as help to deal with complex government requirements and project financing issues.
Our approach includes sustainable design, development of energy-saving technologies, modeling, water quality assessment and much more. With experience implementing large-scale projects around the world, our engineers and water treatment plant operators will find the best ways to control costs for your project.
Handling & mining engineering
Mining always requires a balance between economic performance and environmental impact. We helps investors implement modern high-performance mining and processing technologies that meet modern international standards.
We are involved in the development of a number of large-scale projects:
• highly efficient coke and sulfur processing systems;
• integrated coal and slag processing systems for power plants;
• conveyor stackers-reclaimers and much more.
Today we have our own unique processing, mining and storage technologies to implement your ideas in the mining, oil and gas, cement, steel and other industries.
We design the following equipment:
• belt conveyors;
• tubular chain conveyors;
• ship and barge loaders;
• self-unloading hoppers;
• stackers of various designs;
• mining and transportation equipment;
• equipment for the storage of bulk materials, etc.
We help clients at all stages of the company's life cycle, from mineral exploration to the design, construction and maintenance of quarries and mines. We use the latest technology and engineering experience to achieve your goals.
Company also builds port terminals in different countries.
Our industrial engineering services
Any production requires the use of numerous technological processes, and the competitiveness of product is largely determined by price. High quality design increases the economic performance of the enterprise, the efficiency of the use of production resources and the life of the equipment.
ESFC international company offers comprehensive services for the financing, construction and maintenance of industrial enterprises, guaranteeing the success of your business.
Each area of economic activity has its own specifics. A feature of engineering company services is the need for comprehensive support at all stages of the organization of the production process.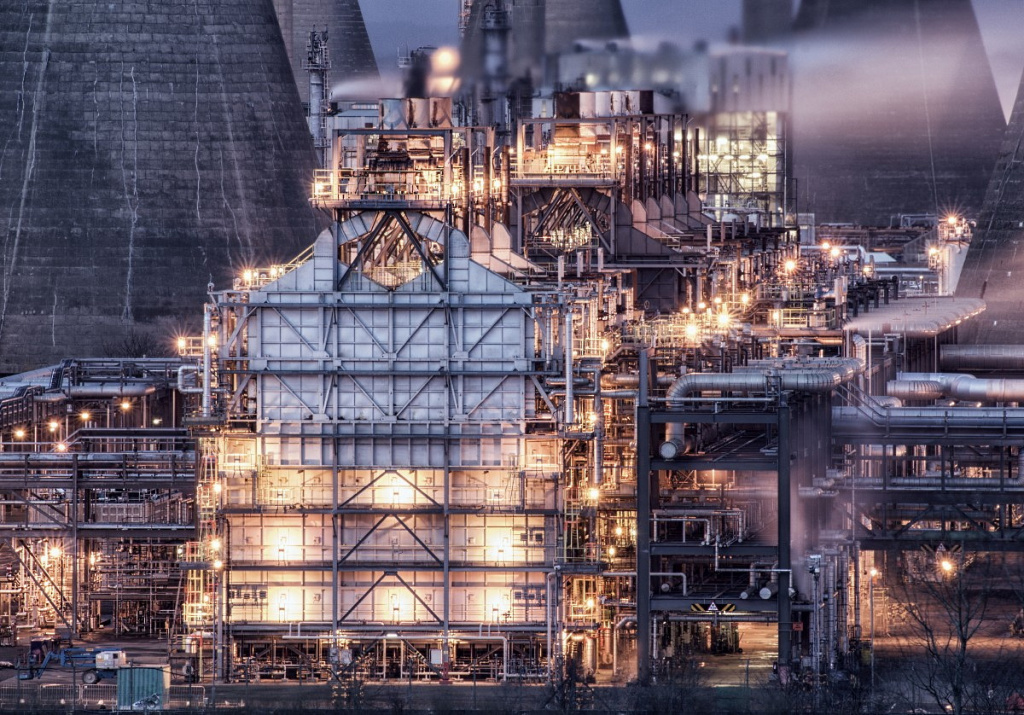 We and our partners are responsible for production lines, conveyors, electrical substations, filter equipment, monitoring systems, warehouses, transport and much more.
Services are in demand in a wide variety of industries. Projects are being implemented in the electric power industry, mineral processing, the petrochemical industry, the metallurgical industry, waste processing, etc.
Our company offers a wide range of equipment for industrial production, mining, agriculture and infrastructure. One of our advantages is direct contacts with reputable manufacturers of equipment, machinery and components around the world. This approach ensures proper product quality and minimizes project costs.
We use equipment and technical solutions from the best brands with a worldwide reputation. All materials and equipment offered to you comply with strict international quality standards.
The criterion for choosing equipment for specific tasks is energy efficiency.
Each industrial process is unique, therefore, when developing a project, ESFC takes an individual approach to solving specific problems. In our business, the ability to comprehensively assess the baseline conditions and propose individual design solutions is crucial.
To solve these problems, the company has a staff of highly qualified engineers with extensive experience. Their knowledge and skills are being improved in accordance with the development of technologies; therefore, each company project is always innovative.
All solutions are implemented in accordance with applicable national and international standards. During each stage of the work, the customer receives a full package of the necessary technical and design documentation.
ESFC services are not limited to engineering design, selection and purchase of equipment.
Installation of engineering systems and equipment, testing and commissioning, as well as provide full warranty and post-warranty service.
Our partners carry out any work on the automation of production and technological systems in order to increase the efficiency of all processes. The cost of work is fixed in advance, so the client is insured against unforeseen expenses.
Our clients can receive expert advice on any aspect of the project at any time.
Our industrial
engineering
services are critical for organizing the operation of any production facilities. The effectiveness of your business depends on the quality of design, assembly and configuration of equipment.
The integrated project development offered by ESFC guarantees the reliability of all technological processes and the maximum profitability of your enterprise.