Europe is seeking to accelerate innovative projects in several areas that will help combat climate change and enable digital transformation, Bloomberg reported.
Among them are investments in hydrogen projects
.
Experts predict a bright future for hydrogen in the European economy.
At this stage, renewable energy sources can hardly be offered as a real alternative to energy-intensive industries such as steel production.
But hydrogen could very soon replace coal in high-temperature blast furnaces.
Green hydrogen can also be used in modern home heating projects.
European Union regulators are considering new tools to finance investment projects in areas such as hydrogen technology, sustainable transportation, 5G and blockchain. As for the first part, Germany and France are the only countries in Europe with clear hydrogen strategies.
A number of EU member states have already announced plans to join forces as part of post-pandemic economic recovery efforts on a green basis.
European officials believe that the application of fair competition rules, in particular state aid rules, will ensure that state recovery funds stimulate additional private investment in hydrogen projects.
The EU now sees two strands of its economic recovery plan, green and digital, which aim to strengthen leadership in the global fight against climate change, boost innovation and reduce dependence on imports of strategic raw materials and fuels.
European authorities are seeking to accelerate large cross-border investment projects by simplifying licensing procedures, supporting their research, and facilitating large private investors.
EU to invest 460 billion euros in hydrogen projects by 2030
European investments in green hydrogen, which is considered a clean alternative to fossil fuels, could amount to 320-460 billion euros by 2030.
The bulk of these funds will be spent to ensure sufficient green energy generation for hydrogen production.
These funds are to be used for the construction of electrolysis facilities, green power plants and innovative infrastructure for the transportation, distribution and storage of hydrogen.
The European Commission is currently preparing a legislative package to help meet the ambition of reducing carbon dioxide emissions by 55% by 2030.
This package should include some elements of the hydrogen strategy, including the establishment of market rules, infrastructure development plans and so on.
In the summer of 2020, the European Commission presented a strategy on hydrogen, which is seen as a key element of plans for carbon neutrality until 2050. One of the options considered under this strategy is to strengthen cooperation with neighboring countries. This applies mainly to Morocco and Ukraine and includes support for similar projects in these countries.
The European Commission argues that the EU today needs research and innovative projects in this area.
The EU recovery plan foresees that 37% of the funds will be used for green transformation projects.
This represents a huge opportunity to invest in green hydrogen, produced using electricity from renewable sources.
As for research and development, European scientists have recently done a lot in this area. In particular, German researchers have recently developed a unique method for separating natural gas and hydrogen in order to transport these substances through the same gas pipelines with minimal investment.
Researchers from the Fraunhofer Gesellschaft Institute proposed a special membrane that allows green hydrogen and natural gas to be transported through the same pipe and successfully separate them into fractions upon arrival at their destination.
This discovery was part of a project to bring hydrogen to Germany,
HYPOS
.
The country has a well-developed natural gas pipeline network spanning over 511,000 kilometers and 33 natural gas storage facilities, but so far there have been no established delivery routes for hydrogen to all of the German states.
Now the existing gas transmission network can easily transport both hydrogen and natural gas.
The problem with molecule separation is solved by using relatively inexpensive membranes with holes less than a nanometer in diameter, through which the hydrogen molecule (H2) but not the natural gas (CH4) passes.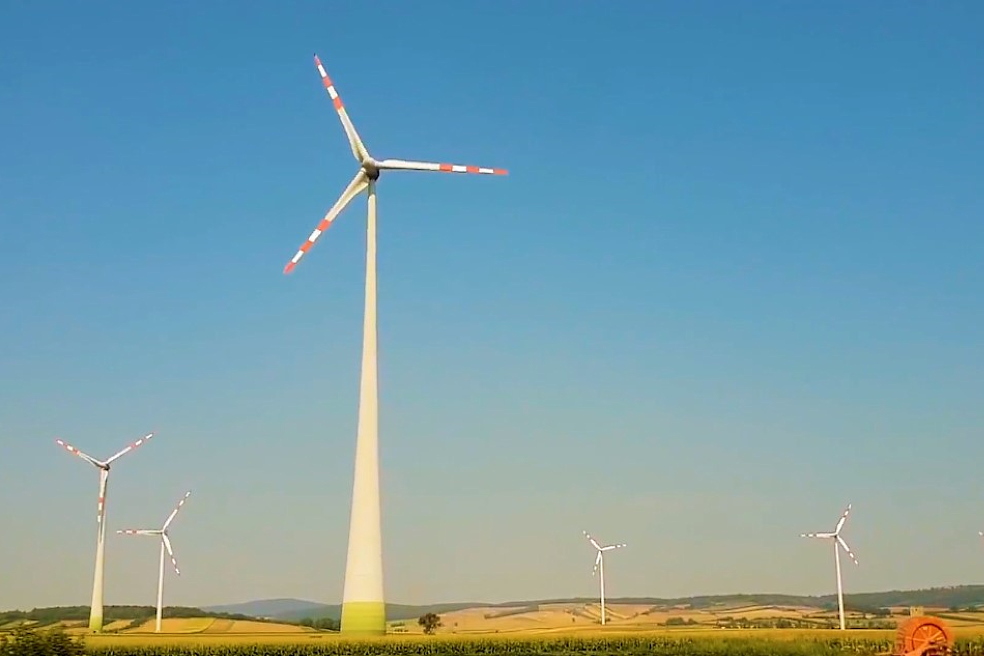 The result is high-purity hydrogen that can be used safely in many industries, including the steel industry. If researchers are to be believed, in the near future European gas pipelines will be able to transport a mixture of natural gas and up to 20% hydrogen.
This could be a huge boost to the industry.
The hydrogen revolution: $2.5 trillion in investments by 2050
According to the
Hydrogen Council
, the world plans to invest $2.5 trillion in hydrogen projects by 2050.
This global initiative is closely aligned with major energy and automobile companies interested in the mass use of hydrogen as a fuel.
Hydrogen has been called a promising alternative to coal and a key element of global energy conversion plans. However, it will take at least 10 years before a well-functioning, competitive market for hydrogen is created.
When we talk about hydrogen projects of the future, we are talking about "green" hydrogen produced by renewable energy sources.
According to S&P, hydrogen is produced today for industrial purposes, but its carbon footprint is very large.
Hydrogen Council is not worried about ambition or competition from automakers. Hydrogen will be the optimal solution for heavy transport, and it will also be the main source of energy in a number of energy-intensive industries, such as steel production and the chemical industry in general.
Germany and France are among the most advanced European countries in terms of using hydrogen.
This is due to
large multi-year investments
and clear national strategies, in the creation of which representatives of industry and state institutions were actively involved.
According to economists, hydrogen will accelerate the industrial production and economic growth of European countries as a whole in the coming decades.
Currently, 30 countries around the world have developed strategies for hydrogen development.
This sector is also supported by the ever-decreasing prices of building green power plants, which will play an important role in green hydrogen production.
As of early 2021, there are more than 220 hydrogen projects in development, which could be enough to meet environmental goals for the near future.