Canada produces a huge amount of relatively cheap electricity due to the high share of hydropower in the country's energy mix.
Investment in Canadian hydropower sector continues to be an important factor in determining the success of the energy transition.
Canada is one of the countries that are betting on the development of renewable energy sources.
In the second half of the 2010s, more than 60% of the country's energy balance came from renewable energy sources, with the share of hydropower in total energy consumption exceeding 25%.
This result will improve as new projects are planned.
However, the
financing of large investment projects
in the hydropower sector faces a number of obstacles, including the search for new sites for the construction of dams, strict government regulation, environmental restrictions, and others.
The parameters and format of the energy market are determined by the provincial governments, so in this country the activities of energy companies are constantly balancing between the free market and regulation.
Due to the very low cost of large dams, electricity prices in most Canadian cities are much lower than in the US and most EU countries.
If you are interested in financing hydropower projects in Canada or other countries, please contact the ESFC Investment Group team.
We are ready to develop customized business solutions for you and help in the implementation of a large project at any stage.
Role of hydropower in Canada's energy sector
The history of Canadian energy goes back to the time of Thomas Edison.
Parliament in Ottawa was lit with electric lamps in 1883, and a year later the first energy company (Pembroke Electric Lighting Company) was established, which has been successfully operating to this day.
In 1891, the
Canadian Electricity Association
was founded to represent the interests of the energy industry. Six years later, the first 11 kV transmission line with a total length of 27 km was built in Canada.
Construction of the first large hydroelectric power plant in Canada began in 1902 on the site of Niagara Falls. However, the boom in hydropower came in the 1960s and 1980s, with the launch of the Manic-Outardes and James Bay projects in Quebec, the Peace River project in British Columbia, the Nelson River project in Manitoba, and other giants.
At the end of the 2000s, the total installed capacity in the electricity sector was about 125 GW, and the annual generation reached 600 TWh.
Local companies exported more than 30 TWh of energy to the US (the difference between exports and imports), the rest is consumed by Canadians.
In those years, about 75,000 people were employed in the country's electric power industry.
In 2008, electricity generation was 601 TWh, a decrease of 6 TWh from the previous year. This was mainly due to rising commodity prices and the subsequent wave of the economic crisis. Under these conditions, the production of the hydropower sector has grown, to some extent replacing the expensive fossil fuels and helping to mitigate its consequences for business.
Hydropower in Canada in 2008 was represented by 75 GW of installed capacity, highly unevenly distributed throughout the country. Thermal power plants (coal, natural gas and fuel oil) accounted for 36 GW, nuclear power plants accounted for about 13 GW.
As of 2014, the hydropower sector was mainly developed in Quebec (38.4 GW of installed capacity) and British Columbia (13.8 GW), as well as in Ontario (8.5 GW), Newfoundland and Labrador (6.8 GW) , Manitoba (5.0 GW) and to a lesser extent in the rest of Canada.
Much has changed in that time, and Canada's growing
investment in hydropower
has helped the country minimize the share of fossil fuels in its energy mix in a relatively short time. As of 2020, installed hydropower capacity in Canada exceeded 82 GW, which has been supplemented by new megaprojects over the past year (the Lower Churchill Project with a capacity of 824 MW).
Canada is the largest producer of hydroelectric power in North America and one of the largest in the world.
In 2020, the country ranked third in the world in terms of production with 8.8% of total global generation (383 TWh), second only to China and Brazil.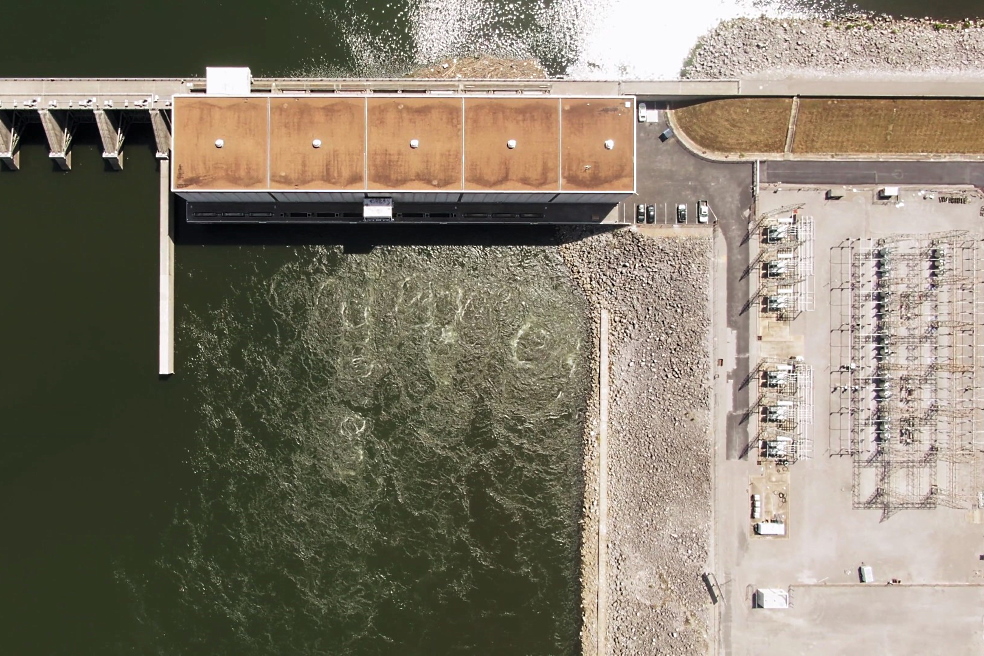 Hydroelectric power generation is a mainstay of the local economy, as a large amount of energy is exported to the US. Economists predict that the sector's growth will create at least one million jobs over the next 20 years.
Interestingly, Canada's hydropower plants are among the most efficient and technically advanced, converting up to 95% of the mechanical energy of water into electricity.
Electricity prices in Canada vary widely.
This is due to the fact that ten provinces form their own electricity markets, and each province traditionally relies on different sources of generation.
In Quebec, Manitoba, or British Columbia (provinces with a clear dominance of hydropower in the energy mix), electricity prices can be lower than, for example, in Alberta or Ontario, which are dominated by fossil fuel and nuclear power plants. In Nova Scotia and Prince Edward Island, prices have long been even more expensive due to the significant share of natural gas in electricity generation. A major investment in Canadian hydropower could change that.
Table: Largest hydroelectric power plants in Canada.
| | | | | |
| --- | --- | --- | --- | --- |
| № | Name of the power plant | Total installed power, GW | Years of construction | Operator |
| 1 | HPP Robert-Bourassa | 5,616 | 1971-1992 | Hydro-Quebec |
| 2 | HPP Churchill Falls | 5,428 | 1971-1974 | Churchill Falls Labrador Corporation Limited |
| 3 | La Grande-4 | 2,779 | 1978-1984 | Hydro-Quebec |
| 4 | GMS Generating Station | 2,730 | 1961-1968 | BC Hydro |
| 5 | La Grande-3 | 2,418 | 1976-1984 | Hydro-Quebec |
| 6 | La Grande-2A | 2,106 | 1973-1992 | Hydro-Quebec |
| 7 | Revelstoke | 1,980 | 1977-1984 | BC Hydro |
One of the largest investment projects in the Canadian hydropower industry in recent years has been the construction of the Lower Churchill Project in Labrador, consisting of 4 Kaplan turbines with an installed capacity of 206 MW each.
This project exposed the difficulties of investing in the energy sector and once again demonstrated the importance of deep pre-investment analysis and professional planning.
The ambitious energy project, with an initial budget of $6.2 billion, started in 2012 by local companies, dragged on for many years and ended up costing $12.7 billion, including due to social and environmental obstacles. In mid-2021, the authorities announced their intention to partially offset the cost overruns of the project initiators in order to maintain low electricity prices.
Despite the challenges, building new power plants using renewable energy is already cheaper than repairing and maintaining existing power plants running on fossil fuels. It is not surprising that Canadians and foreign investors are still eager to invest in the
construction of hydroelectric power plants
.
Further major projects are planned in British Columbia and Labrador, but these will not be easy to implement for a number of reasons.
Environmental organizations are actively opposed to investment in Canada's hydropower, arguing that large hydropower plants can cause irreversible problems in nature.
Among the most frequently cited environmental risks, experts cite low oxygen content in reservoirs, disruption of natural fish migration and increased likelihood of sedimentation in rivers.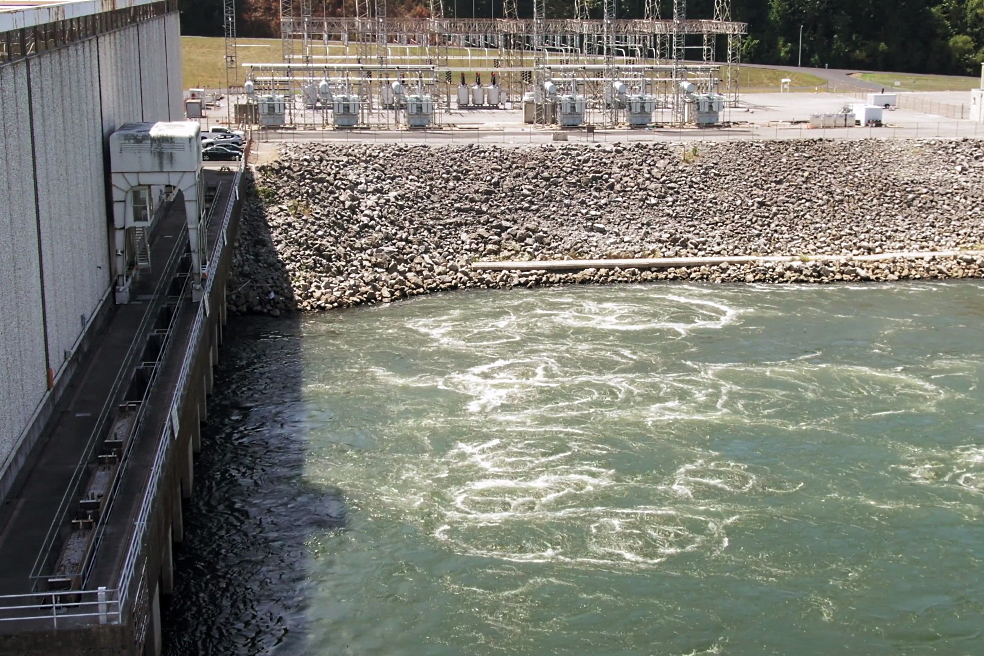 Opposition from various social groups, including local Indian tribes, makes it difficult to make large investments.
However, researchers are confident that to date, Canada retains a huge potential for the development of the hydropower sector.
Due to the large number of hydroelectric plants already built, it has become more difficult to find suitable sites for HPP construction. However, there are areas where it would be possible to build hydroelectric power plants if a number of economic, social and environmental conditions are met.
According to the Canadian Hydropower Association, the available natural resources of the country, with the current level of technology, allow increasing the capacity of the hydropower sector to at least 160 GW.
This opens up impressive investment opportunities for local and foreign companies.
Investing in Canadian hydropower: our services for businesses
The largest hydroelectric power plants in Canada are located in the provinces of British Columbia, Quebec, Ontario, Newfoundland and Labrador.
These provinces remain centers of attraction for major foreign investment in Canadian hydropower sector.
As we mentioned above, the power generation market in Canada is extremely diverse and the regulatory framework in each province can be very different from its neighbors. The general trend towards a free market has long been observed, however, real freedom of investment in the hydropower sector is not provided everywhere.
For example, the province of Ontario took the first steps towards liberalizing the sector in the late 1990s by passing the Energy Competition Act and allowing foreign investors to become full market participants.
Investors in Ontario were among the first to compete for the right to participate in large projects, which significantly accelerated the progress of the industry.
Similar steps are now being taken by other provinces, but the role of state regulation is still great. Experts predict that the trend towards liberalization, along with the existing need to ramp up renewable energy, should encourage foreign investment in Canadian hydropower sector in the coming decades.
Our company offers the following services for medium and large businesses:
• Financing of hydroelectric power plants, including
long-term loans
with a maturity of up to 20 years, refinancing, bank guarantees and other instruments.
• Organization of project finance schemes, including the opening of SPV, development of the contractual structure of the project, preparatory work, negotiations, consultations.
• Additional investment services such as financial modeling, pre-investment studies, feasibility studies, obtaining permits, etc.
ESFC Investment Group has brought together a team of experienced professionals in corporate finance, investment, financial engineering and other fields. We have already helped large companies finance and manage investment projects in various countries, including Spain, France, Germany, Saudi Arabia, Brazil, and others.
If you are looking for long-term financing for the construction or
modernization of hydroelectric power plants
in Canada, please contact our representatives and learn more about our services.
We are ready to join your project at any phase, from pre-investment studies to the operational phase.