Environmental problems and their solutions are closely related to the financing of energy efficiency projects, which is now recognized by experts and decision makers
.
Rising energy prices, increasing complexity of production processes, the risk of closures and staff cuts, tightening environmental regulations require businesses to pay close attention to improving energy efficiency.
Today it is obvious that the further development and implementation of energy efficiency projects helps society and business to solve numerous environmental, social and economic problems in the long term. For this reason, the financial team of ESFC Investment Group develops flexible energy efficiency financing solutions for different sectors.
We are ready to offer innovative project finance models, long-term loans, guarantees and other tools adapted to a specific investment project
.
Importance of financing energy efficiency projects
Local communities, non-governmental organizations, authorities and other stakeholders emphasize the benefits of solving environmental problems through the introduction of energy efficient projects and technologies.
These environmental, social and economic benefits include:
• Improving the health of the population.
• Ensuring sustainable economic and social growth.
• Stimulating the recycling and recovery of valuable materials.
• Proper management of soils and fossil resources.
• Improving the condition of water basins and air.
• Mitigation of the effects of global warming.
• Landscape improvement.
• Biodiversity conservation.
These considerations over the past decades have led to changes in world markets, where preference is now given to environmentally friendly technologies, organic products and producers with a strict environmental management system.
In addition to these considerations, environmental and energy aspects are also spilling over into issues of increasing profitability due to significant savings in fossil fuels. For example, the initial investment in
building a combined cycle thermal power plant
with a heat recovery steam generator (HRSG) is much higher compared to a conventional thermal power plant. However, after a few years of operation, fuel costs may outweigh any potential initial benefits.
Energy efficiency projects aim to achieve greater productivity, better operation parameters of energy-intensive facilities, and other positive changes related to environmental, economic and social sustainability.
Experts distinguish the following groups of changes:
• Reduced energy consumption per unit of production.
• Reducing the release of toxic materials into the environment.
• Improved recycling and recovery of valuable materials.
• Increasing the use of renewable resources.
• Improving the quality of manufactured products.
• Better community welfare.
The development of energy efficiency projects requires long-term financing, which means attracting a wide range of external and internal resources.
These resources may be provided by investors and lenders who are interested in the project for the following reasons:
• Search for additional sources of income.
• Support favorable changes in the sector by allocating available public or private resources.
• Search for new opportunities to raise business standards for priority products or processes.
In all cases, it is important for project participants to prepare a cost-benefit analysis.
This documentation should allow conclusions to be drawn and the feasibility of the ideas to be determined in such a way that those who provide funds, company directors and all stakeholders understand the meaning of promoting ideas and turning them into real projects.
Basics of cost benefit analysis
This type of analysis helps participants determine the feasibility of a project by listing and evaluating the various costs and benefits associated directly or indirectly with a particular project.
These documents show expected costs compared to expected benefits and required investments.
Ideally, this allows multiple alternatives to be counted and compared to select the best or most profitable project option. It is based on the principle of obtaining the best results with the least effort, both through capital investment and through technical solutions.
Given the close relationship between innovation, energy and the environment, concepts have been developed that explain the balance of costs and benefits of a particular energy efficiency project:
• The concept of a project life cycle that goes beyond the process and product and extends over a longer period of time.
• The concept of integrated energy management, which is created taking into account the environment and production processes.
• The concept of irreversible depletion of natural resources, especially in the context of the depletion of fossil fuels.
• The concept of global warming and the greenhouse effect associated with the use of fuel and CO2 emissions.
• The concept of business costs and benefits to be considered.
Decision makers are most concerned about investment, which means the choice of instruments for financing energy efficiency projects
.
The world is investing more in environmental control systems that allow companies to comply with stringent environmental regulations. The business prefers to invest in equipment that helps increase production with less energy consumption.
When choosing between the various options listed, the decision is often based on the cost of the investment project and does not take into account the effectiveness of the alternatives, the level of emissions and other factors. While the potential economic benefits resulting from energy savings are generally considered by the parties, many costly environmental improvements and innovative energy efficient solutions are not always considered in detail.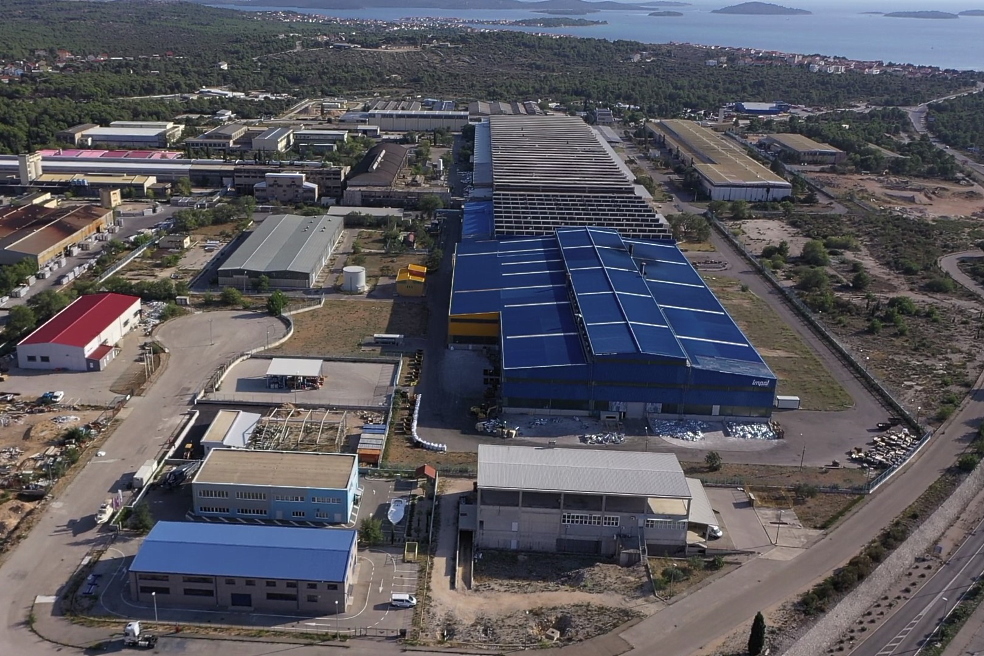 The preliminary analysis of the investment project includes the following steps:
• Problem overview.
• Development of alternative solutions.
• Estimation of necessary investments.
• Cost estimate for each alternative solution.
• List of benefits of each alternative.
• Payback period assessment.
Listed below are some of the parameters used in the process of analyzing energy efficiency projects.
The total cost per period (C) refers to the sum of the total investment, operating and maintenance costs, and other costs associated with an investment project over a given period. The total benefit (B) refers to the total amount saved or the total income generated to recover the investment.
For any viable project, the B/C ratio must be greater than 1, and the higher this ratio, the better the financial prospects for a particular project. This ratio can be used to evaluate project alternatives.
Contracts in the field of energy efficiency
Companies expect real benefits from energy efficiency projects, so it is important to develop contractual structures and commitments to ensure certain goals are met, otherwise the
investment
may not be profitable.
When it comes to projects to modernize energy-intensive production, it is relatively easy for the financial team to determine whether the goals of the project are being met.
It is important for business to objectively assess the costs and projected benefits in energy, environmental and production terms
.
When developing the structure and terms of contracts, the parties should strive to achieve low costs and high expected benefits. Companies often require the involvement of professional expert groups, the use of special equipment and techniques to achieve these results.
Contracts in the field of energy efficiency must necessarily include adequate provisions regarding monitoring, operation, expert support, etc.
Since it can be difficult for a company to determine in advance everything that is required for future success, experts recommend being flexible in contracting and setting sufficient financial reserves to mitigate the risks that arise during the energy efficient modernization of large facilities. Investments to reduce energy consumption and control the environment can be costly, depending on the particular methods, technologies used, waste minimization plans, performance targets, and the availability of specific technologies / equipment.
These types of projects are usually demanding in terms of future operation and maintenance, which should be considered in advance and laid down in contracts.
The higher the technical complexity, the higher the requirements for the operation and maintenance of the facility. In some cases, such equipment may slightly increase productivity, but require specialized personnel and high additional costs throughout the life of the facility.
The basis of the plan for financing large energy efficiency projects should be a professional project.
Thanks to the advances in modern energy engineering, experts can explore a wide range of concepts that need to be taken into account when evaluating the necessary investments:
• Investment in land for equipment placement.
• Investments in equipment, including new generators, batteries, pipes, fans, pumps, etc.
• Costs for evaluation and process setup, and lost profits due to installation / commissioning.
• Investments in
engineering
, including calculation and selection of equipment, installation and management (these costs can exceed 15-20% of the total investment).
• Infrastructure and peripheral equipment costs to eliminate and / or use by-products.
• Costs associated with formal procedures and permits, which may require a lot of time.
• Operating costs, including maintenance, electricity, water, spare parts, etc.
• Investments in construction works.
• Personnel training.
Large projects also provide companies with unexpected sources of funding.
Thus, part of the funds can be further offset by the sale of replacement equipment, the sale of valuable by-products, and the direct profit from improvements made to technological processes. This should be taken into account when developing contract documentation, searching for sources of financing and building a financial model for an energy efficient project.
In addition to the costs and benefits directly related to solving environmental problems and improving energy consumption, each project has important macroeconomic effects, and these effects can be part of the contract.
Some of them are listed below:
• Improving the financial performance of the business.
• Positive impact on the economic stability of the company.
• Decreased production costs and increased sales.
• Transformation of technology management philosophy.
• Opportunity to enter new local and foreign markets.
• Potential for the company to enter growing green markets.
With regard to the environmental role of energy efficient projects, incentives are being created around the world for companies or projects that contribute to reducing these problems.
These and other aspects should be taken into account when contracting and drawing up financial models.
If you need professional support in developing contract documentation or tailoring financing schemes for your energy efficiency project, please contact the
ESFC Investment Group
team.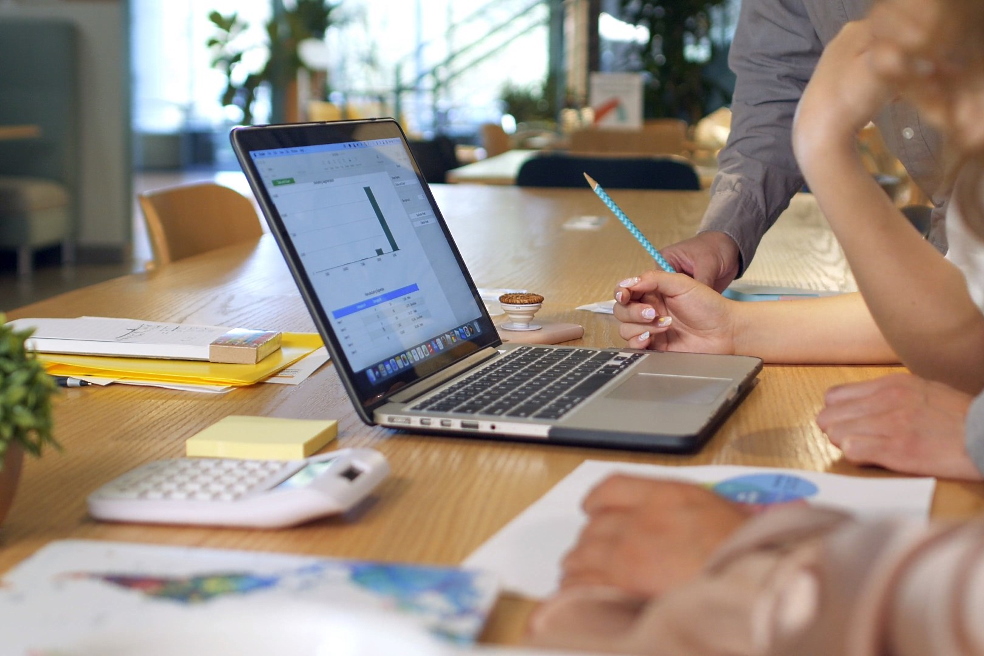 Instruments for financing energy efficiency projects
Finance teams need to be proficient in the many tools available to reduce the cost or expand the range of opportunities for financing energy efficiency projects.
These tools include the following:
• Corporate lending, including long-term investment loans for modernization and short-term debt instruments aimed at solving minor technical problems.
•
Project finance (PF)
schemes that help raise capital against future financial flows and are primarily used for large-scale projects (at least 10 million euros).
• Alternative financing instruments, including leasing of expensive equipment to improve the energy efficiency of facilities, issue of securities, etc.
• Financial incentives for energy efficiency, including preferential prices, government guarantees, tax relief, green funds, etc.
• Penalties and taxes on harmful emissions that force businesses to modernize energy-intensive facilities to achieve long-term goals.
• Financial tools based on supporting research and innovation.
Currently, the basis for financing energy efficient projects is large investment loans, which are usually provided for a long period and can be used by borrowers to pay for engineering, purchase and installation of expensive equipment, lighting systems, etc
.
Such loans are usually allocated for a specific project, and the expenditure of funds is controlled by lenders and other interested parties.
Energy efficiency loans are also called green loans. This type of financing is in high demand among large companies from various sectors, allowing businesses to implement environmental projects with a long payback period, such as the conversion of production facilities to renewable energy sources, the introduction of energy storage technologies, the reduction of energy consumption of specific technological processes, and much more.
The advantages and disadvantages of loans to finance energy efficiency projects are listed below
.
| | |
| --- | --- |
| Advantages | Disadvantages |
| Quick access to large funds that can be used for different purposes, including modernization | A complex procedure that involves a deep study of a potential borrower's credit file and careful evaluation of investment projects. |
| Preservation of the ownership structure and full control over the business, as opposed to issuing shares or convertible bonds | High interest rates, which are very important to consider in future business activity, often require some support from the government. |
| Interest on loans paid by the borrower is tax deductible, giving the business some tax advantages over other sources of funds. | Large loans usually require adequate collateral or other loan securing instruments, such as third party guarantees. |
ESFC Investment Group, a Spanish company with an international presence, offers long-term loans for large corporate clients starting from 50 million euros.
We are ready to assess your project and develop a financial model that is best adapted to the specific situation.
Our experts have extensive experience in financing large projects in the energy sector, oil and gas sector, mining and processing of minerals, heavy industry, chemical industry, agriculture, tourism and other industries.
Contact us to find out more.