According to the Global Wind Energy Council (GWEC), the global
wind energy
market is growing by more than 10% annually.
This means that over the next 20 years, up to 10,000 new turbines of various types will be installed worldwide.
By the end of 2022, offshore wind farm companies will invest 57% more than in 2019-20, according to Westwood Global Energy Group. Due to the intensive development of new projects, the total capacity of offshore wind farms will increase by more than 20 GW.
China has become the world leader in wind energy, which, according to the latest Wood Mackenzie China wind power outlook 2021-2030 report, plans to reach 689 GW of installed capacity by the end of 2030, which will be 67% of the global figure.
Such impressive achievements are forcing other countries to take a closer look at the PRC's plans in the field of renewable energy and draw conclusions in terms of ensuring energy sustainability and self-sufficiency.
Leadership of Chinese wind energy in figures and facts
China accounts for half of the world's installed offshore wind capacity in 2020, making it also the leader in offshore wind farms for a consecutive year.
It can be assumed that in 2022 the country will maintain its position thanks to continued investments in this sector.
Figures released in June 2021 by the Chinese government indicate that the PRC has increased its installed offshore wind capacity to 11.13 GW, surpassing the UK, which had installed about 10.4 GW by the end of 2020. Of the total offshore capacity, 3.63 GW was installed in the first six months of 2021, showing a substantial increase from the 2020 construction pace.
The number of wind farms more than tripled from 25 to 78 between the second half of 2020 and the second half of 2021, corresponding to 260 GW of total installed capacity.
Wood Mackenzie predicts that a diversified onshore wind power supply chain and new models of wind turbines will reduce Chinese companies' electricity costs by almost 46% by 2030. In 2021-2030, to achieve the stated goal of 1,200 GW of wind and solar power capacity, China will build 408 GW of new RES capacity, 82% of which will come from offshore wind power.
It is important to note that hybrid energy projects are becoming more and more popular in the region.
The Chinese government is strongly encouraging the development of integrated wind-solar, hydrothermal and storage projects to reduce the load on the grid and maintain a high share of renewable energy.
We will see this in the coming years in the form of new engineering sophisticated projects with a high innovative component.
Chinese
renewable energy investments
benefit the global economy
The rapid growth of wind power in China is the result of rising ROI and project profitability.
The immediate reason for this is that Chinese manufacturers and contractors, also branded as foreign companies, are taking over the market, and the government is actively supporting investments.
For example, state-owned oil companies led by the China National Offshore Oil Corporation (CNOOC) are making significant progress in developing offshore wind power. The company has allocated more than 5% of the annual budget for clean energy projects, which is a remarkable indicator.
Chinese giant Xinjiang Goldwind Science & Technology Co., better known as Goldwind, is the third largest wind turbine manufacturer in the world, according to a Global Wind Energy Council Market Intelligence report. In China, Goldwind has installed 12 GW of capacity, and its global market share is rapidly increasing. It can be expected that Goldwind will soon assume the role of world leader in wind turbine manufacturing.
At the same time, it should be borne in mind that China has a significant number of smaller manufacturers of parts for wind turbines, which means that the potential of this country to satisfy the renewable energy market is almost unlimited.
High investments in the development of wind energy projects and increasing the efficiency of renewable energy solutions are significantly contributing to the shift of the world economy away from fossil fuels. Reducing energy dependence and minimizing our carbon footprint is helping the world's leading consumers address many of the world's pressing economic and geopolitical challenges in the medium to long term.
Offshore wind energy requires the development of shipbuilding
Offshore wind power requires special large vessels both for transporting parts of wind turbines and for installing platforms.
A prime example of China's achievements in the
offshore wind sector
is the Seaway Ventus, which began construction in 2021 at the
China Merchants Heavy Industry (CMHI)
shipyard in Jiangsu province.
The Seaway Ventus will be one of the world's largest jack-up installation vessels designed to carry and install the next generation of offshore wind turbines.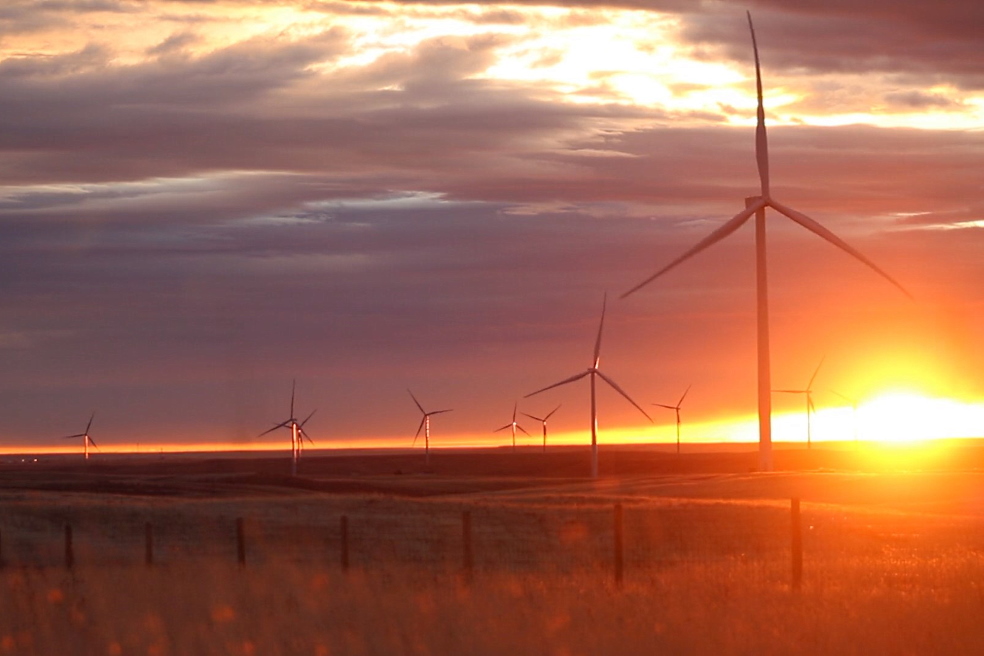 The vessel's first order will be to transport and install wind turbine generators for the Ørsted Borkum Riffgrund 3 and Gode Wind 03 offshore wind farms in Germany. The vessel will be able to install wind turbine components at a depth of 65 m, at an altitude of up to 182 m above sea level and will be equipped with a telescopic slewing crane with a maximum lifting capacity of 2,500 tons in folded mode and 1,600 tons in extended mode.
The vessel, scheduled to be launched in 2023, will be prepared to run on hydrogen fuel cells, further reducing emissions when the technology becomes available.
It is expected that there will be more such units, and this is just a prelude to what Chinese shipyards will play with offshore winds.
Our conclusions
With the development of renewable energy sources and the gradual reduction of CO2 emissions, wind as a clean energy source is playing an increasingly important role in energy production.
Investment in the wind energy sector will help develop a sustainable economy in the coming decades.
Who can take advantage of this trend, he will receive a well-deserved profit.
According to the EU strategy, by 2050 the EU countries must accumulate 300 GW of installed capacity of offshore
wind farms
. In addition, experts note ambitious plans for the development of offshore wind energy in different parts of the world, including South Korea, Japan and Vietnam. China will strengthen its position as a world leader in the offshore
wind power
sector in the near future.
A wealth of manufacturing experience and a competitive price means the rest of the world can expect an increase in the supply of advanced wind turbine parts from China.
Following the announcement by China in September 2020 of the goal of achieving zero emissions by 2060, a number of measures have been taken to support the sustainable development of the wind energy market.
These include renewable capacity goals for 2030, annual renewable portfolio goals and indicative grid tariffs to stabilize the profitability of onshore wind projects.
If you are interested in financing wind energy projects and professional investment engineering services, please contact ESFC Investment Group for details.
We are ready to provide
long-term loans
for large companies anywhere in the world, as well as provide support to your RES project.