In the context of rising prices for heat and electricity, large companies around the world are paying more and more attention to the modernization of their energy-intensive facilities.
An integral part of this process is a professional energy audit of industrial facilities, which is aimed at improving energy efficiency and saving significant financial resources for businesses in the long term.
Energy audits of industrial facilities give companies a clear picture of their energy use and help identify opportunities for improvement, offering immediate cost savings.
Energy saving options identified during an energy audit may be of a technical nature or related to the energy management of the company or the behavior of employees.
The results of an energy audit can also provide clear financial information about energy saving opportunities, as well as a better understanding of the consumption pattern of the entire facility or part of it.
ESFC Investment Group, together with its international partners, offers a full range of financial and
engineering services
for large businesses. Our cutting-edge solutions aim to improve the efficiency and sustainability of your projects, as evidenced by the positive experience of dozens of clients from all over the world, including Spain, Germany, Saudi Arabia, Brazil, Mexico, Vietnam and other countries.
To find out more, contact us anytime.
Energy audit services: definition, goals and standards
A continuous energy management process can help keep companies at the forefront of the industry, providing a long-term competitive advantage.
Given the rapid development of energy technologies, as well as their impact on business performance, companies that have adopted a rigorous energy management approach are realizing the value of maintaining a strategic focus on energy.
Creating an energy efficient industrial production model by reducing energy losses and introducing renewable sources is often seen as an investment with minimal risk and maximum return.
One of the first steps in this direction is to conduct an energy audit.
Sometimes the procedure is carried out by industrial enterprises in accordance with legal regulations actively adopted at the national, European and international level in recent years.
An energy audit in an industrial facility refers to the analysis of energy flows in order to identify opportunities for energy savings that will not adversely affect the performance of a particular process or system. The scope and parameters of an energy audit should be determined depending on the energy consumption, the goals of the company and the preliminary data obtained.
There are many reasons for conducting an energy audit, including the following:
• Improving the energy efficiency of an industrial facility.
• Minimizing the environmental impact of
business
activities.
• Changing energy behavior by evaluating current operating and maintenance practices.
• Identification of technical opportunities to save energy by evaluating the main consumers, such as boilers, cooling systems, ventilation systems, etc.
Suggested energy saving options may be of a technical nature or related to energy management or energy behavior of employees.
All of these options should be included in the energy audit report. The results of an energy audit provide clear financial information about energy saving options, as well as a better understanding of the consumption pattern of an industrial enterprise.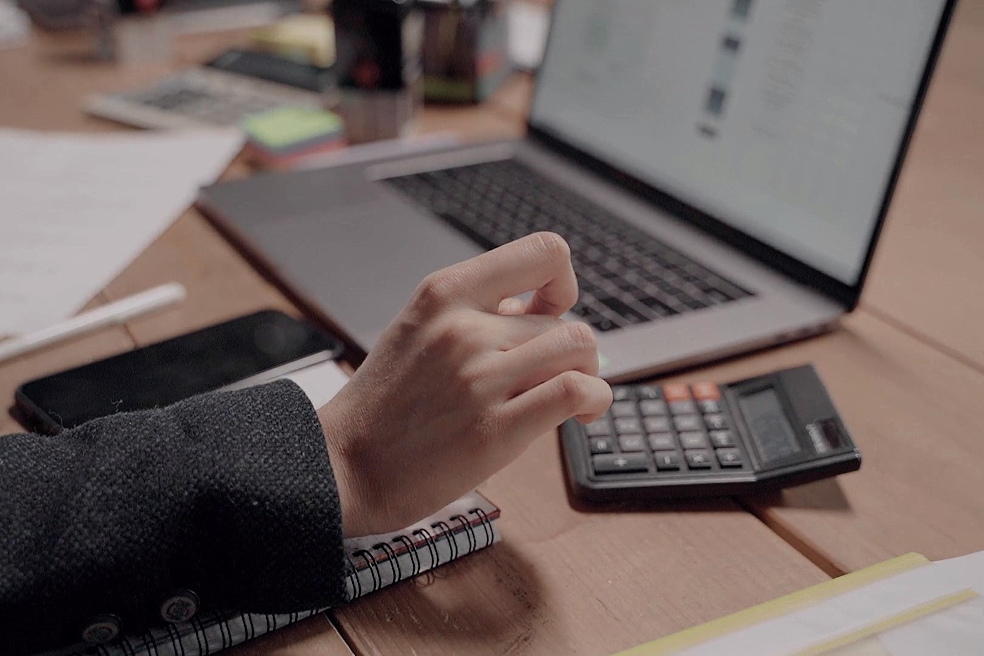 Compliance with European requirements such as the Industrial Emissions Directive or the Energy Efficiency Directive can be demonstrated through energy audits. Other reasons for conducting an energy audit are the desire of a business to meet the expectations of customers and stakeholders, the preparation of a strategic plan aimed at minimizing the company's carbon footprint.
The ISO 50002 standard provides clarity on the structure of an energy audit.
There are two main stages in this process.
First
, the preparation and preliminary analysis of the data.
Secondly
, the visit of the expert group to the site and writing reports.
The first stage includes an initial meeting, scoping and collection of preliminary data, identification of key personnel and planning of the visit, development of a measurement plan, preparation of an audit checklist. The second stage includes conducting an on-site audit, analyzing current O&M practices and energy consumption, interpreting opportunities and threats, and writing a final report.
Energy audit of industrial equipment at a glance
When conducting an energy audit of industrial facilities, several technical aspects must be taken into account.
Depending on the company being audited, in some areas an in-depth technical assessment of certain types of equipment is required to identify opportunities to improve energy efficiency. This includes industrial buildings, lighting systems, HVAC systems, pumps, industrial processes, wastewater treatment plants, compressed air systems and much more.
Lighting systems
In terms of lighting control, the most important area to look at is the energy behavior of employees, as even the highest level of automation cannot compensate for this potential source of electrical energy waste.
An energy audit should check for lighting in unused areas, excessive task-specific light levels, inaccessible light switches, non-manual motion detectors, ill-placed luminaires and improper, dirty or discolored lenses. Night lighting levels and shutdown procedures are also subject to audit. Experts also check the artificial lighting in places with sufficient levels of daylight.
Typical options for energy savings in industrial facilities include:
• Checking the level of illumination on stairs, in corridors and other rarely used places and turning off unnecessary lights.
• Transition to LED lighting, installation of additional switches and automatic control systems (timers, infrared sensors, photocells).
• Cleaning reflectors and diffusers in rooms to maximize the efficiency of luminaires, etc.
Lighting system is one of the main consumers in any industrial building. Advances in technology and
effective management
can offer numerous opportunities to improve overall energy efficiency.
Industrial boilers
During an energy audit, it is very important to have a clear understanding of the temperature requirements of oil systems and hot water systems, as well as the pressure requirements of steam systems.
During the inspection, the insulation and heat distribution systems (pipes, valves, fittings) as well as the load of the boiler systems should be checked to determine if some of them are underloaded and show low efficiency. The energy audit also covers operational aspects such as boiler zoning, optimal shutdown and start cycles, etc.
It is also necessary to compare the fuel consumption of boilers, as well as calculate their thermal efficiency. For steam boilers, it is necessary to control the volume of feed water, the levels of total dissolved solids, the degree of recirculation of the condensate and its temperature.
Typically, energy efficiency opportunities include insulating high-temperature piping, valves and flanges, redesigning boiler control systems and heat recovery devices, installing two-way valves in the hot water distribution system, and controlling the distribution pump with a frequency converter.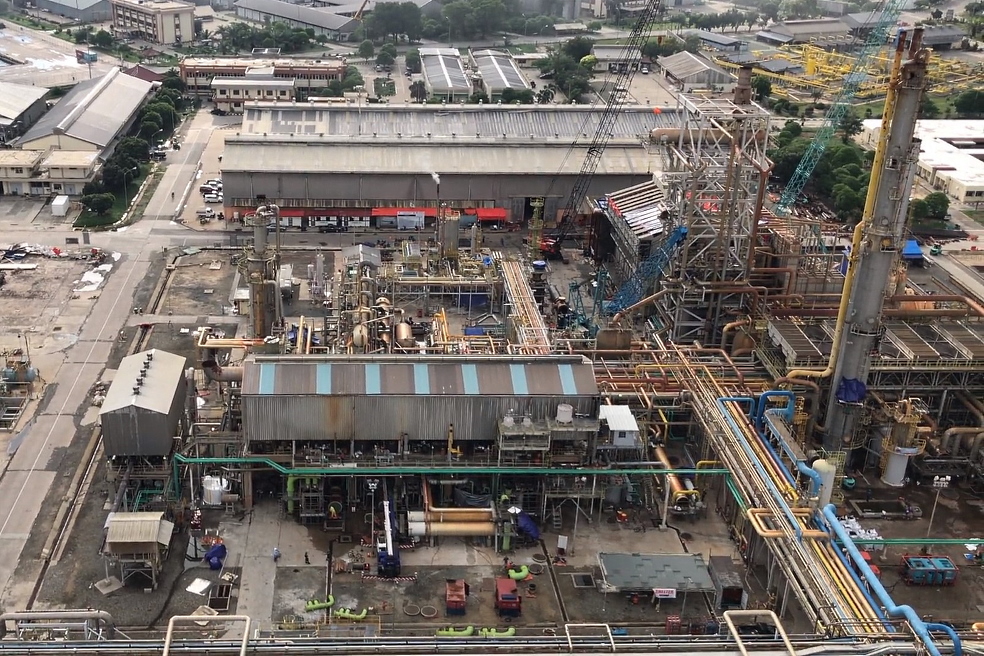 Heating, ventilation, air conditioning (HVAC)
HVAC systems account for a significant share of energy consumption in a wide variety of buildings as well as in industry.
These systems include boilers, chillers and distribution systems. An energy audit checks the temperature in air-conditioned rooms, evaluates excessive operation of systems (non-optimal energy consumption) and checks for leaks.
Damaged filters or dirty windings are monitored and air-restricting components such as ventilation grilles are inspected.
Energy audits often show that energy efficiency can be improved by adapting the frequency control of fans, refrigeration compressors and circulation pumps to needs. Other options include waste heat recovery via windings or heat exchangers, improved temperature control, replacement of central heating with a low pressure hot water systems.
Industrial pumps
Pumps are among the main consumers of electricity and are widely used in industrial processes, including wastewater treatment.
An energy audit takes into account factors such as peak flow and head, as well as the average values of these two parameters. Expert advice may include using a different type of pump, adjusting frequency converters, etc.
During an energy audit of industrial facilities, evidence of operational problems such as noise, overheating and leaks can be found
.
In many cases it turns out that the installation of a new pump will be most justified, since it will be adapted to the actual operating conditions, and not the initial design conditions. If the system does not have a frequency converter, experts may consider installing one. With spare units available, it is possible to replace a pump that must be used most of the time, and leave the old one ready for operation in order to increase the reliability of the operation.
It is possible to improve
energy
efficiency when replacing pipes in such a way as to reduce the speed and pressure drops caused by sharp turns.
Unused sections of the pipeline must be isolated.
Refrigeration systems
The amount of energy used in refrigeration plants is largely determined by the overall temperature difference that must be overcome.
This may reflect the difference between the condensing and evaporating temperatures. However, the range of problems in this area is extremely wide.
The energy efficiency of cooling systems can be improved through the following measures:
• Free cooling in cases where the process temperature is higher than the ambient temperature.
• Lowering the condensing temperature at lower ambient temperatures (at night or in winter).
• Minimization of leaks through air curtains and other connections to the environment.
• Reduction of auxiliary loads (eg additional circulation pumps).
An energy audit at an industrial site should include an analysis of the possibilities for temporary free cooling, assess whether the capacity of the installation is adequate for the current load and whether the equipment is not operating at partial load for a long time.
The condensing temperature and the temperature of the cooling medium must also be checked.
The temperature difference under design conditions is typically around 10°C for an evaporative condenser and 15°C for an air-cooled condenser (ACC). An increase in the condensing temperature by 1°C can lead to an increase in operating costs by 2-5%.
It is also necessary to check the evaporation temperature and the temperature of the medium to be cooled. Typical temperature differences for air coolers are 6 to 12°C and for liquid coolers 3 to 8°C, but these are application-specific aspects.
O&M teams should be aware that a 1°C decrease in evaporating temperature increases operating costs by 2-3%.
Industrial processes
Before proceeding with the energy audit of the production process, the expert must develop a specific block diagram for it.
Then, assuming that the auditor has sufficient knowledge of the process, it should be possible to identify the stages that are the main consumers of different types of energy and need to be improved.
In all cases, energy audits should look for options to reduce the burden, analyze the possibilities of introducing a more efficient form of energy production (for example, the use of gas burners instead of oil burners), options for improving consumer perception, and more.
Consideration should be given to the use of alternative, more efficient technologies, as well as the benefits of changes in production scheduling (for example, running at full capacity with pauses instead of continuous operation at partial capacity).
Operation and maintenance activities are also subject to review.
If you are looking for high performance engineering solutions, please contact our consultants.
We offer long-term financing of large industrial and energy projects,
investment consulting services
, engineering and construction under an
EPC contract
, and much more.