Photovoltaic power plants have the greatest potential to become the leader among renewable energy technologies, capable of meeting almost 70% of the world's energy needs by 2050
.
The key factor for rapid expansion of the photovoltaic sector is the effective operation of photovoltaic power plants.
The rational combination of advanced operational strategies, best practices and digital technologies ensures optimal performance, efficiency and reliability of PV systems of all types.
ESFC Investment Group, together with its international partners, is ready to offer a full range of financial, engineering and management solutions for the construction, expansion and modernization of solar power plants
.
Contact our consultants to learn more about our services.
Importance of professional operation of photovoltaic power plants
The share of solar energy in the global energy mix is constantly growing due to dynamic innovation processes and the active development of new technologies and solutions that increase the efficiency and productivity of photovoltaic systems.
According to a recent study by the Energy Watch Group, an international network for energy research and policy, by 2050 renewable energy sources will be able to provide 100% of the planet's energy needs, including the needs of industry.
Photovoltaics has the greatest potential to become the leading renewable energy technology. To make this goal achievable, massive investments in new facilities alone are not enough. The key factor for an adequate expansion of the PV sector is the efficient management of solar resources. It includes technical, administrative and financial activities related to the operation and maintenance (O&M) of photovoltaic cells, as well as a flexible investment development strategy.
It is important to take into account the high degree of risk when operating photovoltaic equipment, as it is subject to a number of adverse weather conditions that are almost impossible to avoid and difficult to accurately predict.
A variety of external factors can jeopardize the performance and efficiency of photovoltaic power plants, causing significant losses to the investment project and disrupting energy production plans.
Along with the inevitable obsolescence and deterioration of photovoltaic equipment, these factors require an optimal combination of operational and long-term strategies, best practices and digital technologies to compensate for inevitable losses. The ultimate goal of the professional operation of photovoltaic power plants is to ensure reliability, availability, safety and cost-effectiveness of PV systems.
Traditional challenges and new trends in the operation and maintenance of PV systems
With the commissioning of a solar power plant, the question arises whether it will be able to achieve sufficiently high efficiency indicators.
The profitability of such a facility largely depends on optimizing performance and minimizing the costs of operation, maintenance and management of energy assets.
The rapid development of innovative technologies in this segment, the growing solar portfolios of large global investors and the opportunities for increasing margins create excellent conditions for the exponential growth of the photovoltaic market. The investment required to build solar parks is decreasing, and the set of financial incentives for private investors is constantly being updated.
Given the gradual recovery of the global economy after the COVID-19 crisis and the lifting of most of the restrictive measures at the global and national levels, the current year 2022 looks more than promising for the photovoltaic industry, analysts say. At the same time, the industry continues to grapple with many traditional challenges, such as adverse weather conditions, and new challenges are constantly emerging in solar asset management.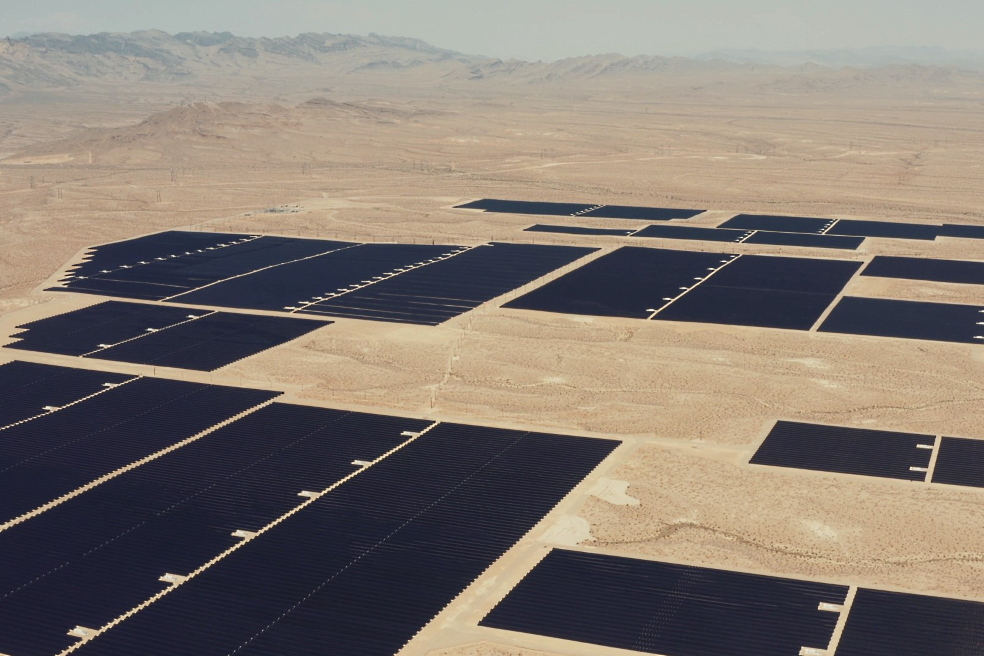 A common difficulty with small PV systems is the lack of performance in relation to the goals set in the project
.
It turns out that owners and managers of
photovoltaic power plants
often overestimate the potential efficiency of these systems, which negatively affects their profitability.
Some losses caused by factors such as dusting solar panels or shading by nearby vegetation are associated with poor maintenance and can be avoided by implementing more adequate maintenance and management strategies for photovoltaic systems. Another group of factors, such as long-term degradation of PV modules, are of greater concern when managing such systems.
One of the biggest challenges for companies in PV sector remains dealing with extreme weather events, which can cause catastrophic damage to consumers by shutting down power generation and incur many additional costs. Such obstacles cannot always be foreseen, but operators of photovoltaic power plants should not prepare for them. An adequate long-term strategy for the effective management of PV systems should include detailed procedures for maintaining and decommissioning, ensuring the safety of facilities during hazardous atmospheric phenomena.
While such events are among the top challenges for the photovoltaic industry, they can also be a good opportunity for technological development, including by stimulating the construction of microgrids.
Most often, microgrids are configured to ensure a stable supply of electricity in the event of various problems in the power grid.
Thanks to modern solar energy storage solutions in batteries and battery systems, solar microgrids with advanced control functions are becoming a reliable alternative to traditional electricity supply in many parts of the world.
Digitalization of the photovoltaic industry
In addition to international quality control systems such as the ISO 55001 asset management standard and official PV operation and maintenance guidelines and recommendations, PV facility managers can also benefit from a rich arsenal of specialized digital solutions.
In recent years, the management of huge amounts of information has gradually moved from obsolete time-consuming methodologies to an electronic dimension.
Using sensors, smart meters, and smart platforms to collect, store, and process Big Data, private and municipal photovoltaic facility managers are able to correctly analyze parameters and close serious information gaps that would limit strategic long-term planning or asset management. Digitalization in the operation of photovoltaic systems benefits not only private investors and PV asset owners, but also independent power producers, portfolio managers,
investment funds
, specialized O&M service providers, developers, engineering firms, procurement contractors and others.
Digital PV infrastructure management platforms can greatly optimize the efficiency, flexibility and speed of both new and existing systems through simple, cost-effective upgrades using smart features
.
Breakthrough technologies of the 4th industrial revolution, including IoT, artificial intelligence, machine learning, Big Data and RPA (Robotic Process Automation), have been strengthening the solar energy sector in recent years, increasing the profitability of investment projects and the reliability of capital investments.
Studies show that 80% of the costs associated with the operation and maintenance of photovoltaic assets are related to labor.
This leads to the obvious conclusion that automation of critical and / or auxiliary processes can partially or even completely eliminate these costs.
As recently as 10 or 12 years ago, most of the annual testing of key photovoltaic components such as strings was done entirely by hand by service personnel. The introduction of air thermography in the photovoltaic industry has made it possible to conduct large-scale inspections of all areas in the park in one flight of an unmanned aerial vehicle, a drone.
Through a dedicated interface, the device can directly send the collected information to the
power plant
control platform, eliminating the need for both human intervention and paper-based offline electronic administration.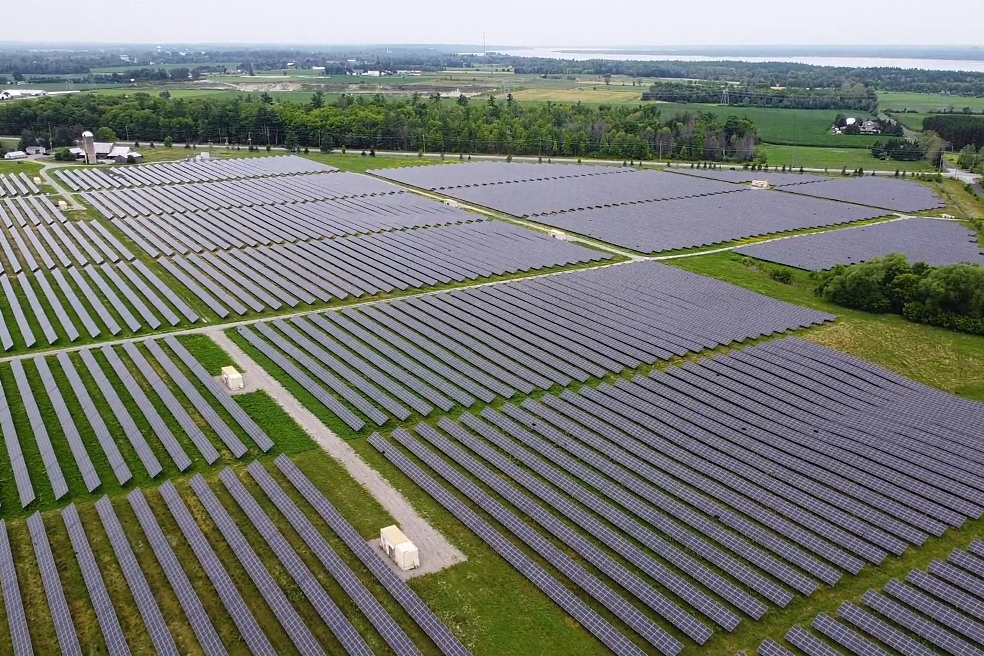 As a result, the efficiency of such digitized systems is up to 75% higher than that of conventional testing
.
Intelligent predictive monitoring and preventive maintenance tools play a key role in optimizing PV infrastructure management. As part of general solutions for the operation of photovoltaic power plants, these tools take into account all possible factors, information collected using field facilities and appropriate communication technologies.
With a flexible, proactive maintenance approach, the O&M team can schedule various large-scale, labor-intensive, and costly activities such as dusting solar panels when it is truly needed to increase power generation.
Building virtual digital copies of physical photovoltaic installations using sensors and IoT-based devices and technologies replaces a fragmented management methodology with a consolidated
management
process. It covers all tools for monitoring, diagnostics, maintenance, configuration, planning and automated execution of the necessary actions for the smooth, reliable and highly efficient operation of a solar power plant.
It is suitable for both grid-connected PV systems and stand-alone installations, whether they are equipped with energy storage systems or not.
In order to adequately collect, process and analyze large amounts of data on the status and operation of photovoltaic equipment, intelligent control platforms interact in real time with all inverters, controllers, meters, data loggers and other critical subsystems and auxiliary components of photovoltaic systems. The secure and automated processing and storage of these data sets on cloud servers greatly increases the stability of all business processes.
A higher frequency of information retrieval from field devices improves the accuracy of the results of applying mathematical models and algorithms of artificial intelligence and machine learning when preparing reports.
As we can see, the range of engineering solutions in the field of operation of photovoltaic power plants is currently extremely wide.
If you need advice on future PV projects, you can contact our team
.
ESFC Investment Group, together with international partners, provides financial, engineering and
consulting services
for the photovoltaic sector around the world.