The problem of modernizing mining facilities is acute in many companies today, requiring professional engineering solutions and significant financial resources
.
Many large mines, quarries and
mining and processing plants
were built in the middle of the 20th century and earlier, which makes their expansion and modernization extremely difficult, expensive and time-consuming.
Meanwhile, growing competition, the depletion of mineral resources, the tightening of environmental legislation and labor protection requirements require companies to implement new solutions.
It is important for the mining industry to pay attention to such aspects of modernization as improved lighting, efficient water use and water treatment, high-performance dust collectors and ventilation systems, as well as modern transport systems for mines and quarries
.
ESFC Investment Group is ready to offer mining companies a full range of services, including
long-term financing
and engineering. We are engaged in project financing, lending, financial modeling, and together with partners we offer comprehensive solutions for the mining business based on EPC-contracts.
Contact an ESFC official to learn more about our services.
Modern transport systems for mining industry
The range of equipment for conveyor, rail and land transport and automation in the mining industry is constantly expanding, offering owners of quarries, mines and mining and processing plants more and more effective engineering solutions.
At modern mining facilities, well-organized transportation of minerals is of key importance for the entire workflow.
As in other industries that use mass transportation of raw materials, engineering companies in the mining industry offer many attractive solutions for any budget.
Depending on the specifics of the production process, the transport arsenal of a mining facility may include the following:
• Heavy cranes for lifting minerals.
• Railways with bogies powered by electric, steam or diesel-electric traction.
• Overhead transport equipment (for example, single-rail overhead lines).
• Trackless vehicles, including traditional mining trucks and various types of electric vehicles.
• Machines for continuous transport with flexible traction devices (belt conveyors, elevators).
• Machines for continuous transport without flexible traction devices and much more.
Modernization of mining facilities
, such as quarries, mines and mining and processing plants, usually includes analysis, evaluation and improvement of the efficiency of transportation equipment.
Some of the engineering aspects of this phase are listed below.
It should be noted that this is a very capital-intensive work requiring multimillion-dollar investments even in the case of a medium-sized project. For example, the cost of the cheapest mining trucks starts from 50,000-60,000 euros, while modern giant vehicles can cost the customer 7-10 million euros per unit (including all associated costs).
The cost of modernizing mine railways is also impressive, especially given the need for complex maintenance and monitoring.
Conveying equipment for the transportation of minerals
Modern conveyor belts for bulk materials in underground and open pit mines are characterized by long lengths, a wide choice of directions and powerful multi-motor drives.
Their automation ensures strictly controlled centralized start and stop of lines, as well as safe operation.
The operation of conveyors can be started automatically, by a signal from sensors, or manually by the operator in a certain sequence. Specially developed algorithms prevent overloading the power grid at the moment of starting the conveyor, and also ensure that materials move in the right directions at the optimum speed.
Various devices are used to control the speed of the conveyor belt and its integrity. Most often they consist of a sensor that measures the speed, and a relay element configured to work on certain parameters. In particular, the temperature of the drive drum, the oil in the gearboxes, as well as the temperature of the electric motors and bearings are monitored by temperature sensors.
Various devices have also been developed to control belt side shift on rubber belt conveyors.
Conveyor transport automation systems also include sensors for monitoring the presence of a mineral on the belt, sensors for monitoring the backfilling of transfer points and sensors for monitoring the level of material in bins from which the transported material is poured.
The signals from the sensors are used to automatically start and stop the transport line in the presence / absence of the loaded mineral, when the unit is full, and in other emergency situations.
Rail transport in mines and quarries
Rail transport is widely used in quarries using cyclic and continuous equipment.
The intensity of movement of trains in open mine workings is significant, which emphasizes the need for the use of automatic and telemechanical control systems. They improve the organization of traffic, increase its safety, improve working conditions and increase the capacity of mine railways.
Obviously, the modernization of railways at mining facilities should be carried out taking into account modern achievements in the field of electronics, automation and telemechanics. Cargo management, the exchange of trolleys in the mine yard and in the overhead building, traffic light systems, signaling and blocking of switches are fully automated.
Automation of electric locomotive transport is carried out using a central dispatching system, which is critically important when a large number of locomotives are operating simultaneously.
Road transport and operational control systems
Road transport is used as the main transport in quarries where stripping and mining is carried out by single-bucket excavators.
It is controlled by various systems that guide vehicles to the appropriate mining machines and receive information about their location and performance.
Vehicle operational control systems ensure high efficiency of the mining and transport process, improve the use of time for both dump trucks and mining machines, and also create optimal conditions for loading ore into receiving bins and warehouses. As a rule, the control system provides three modes of operation: open, mixed and closed loop.
The use of one of these three modes depends on the state of the production process:
1. The closed loop is used during the start-up of the mine in emergency situations. In this mode, dump trucks have a fixed address relative to excavators.
2. In the open loop, individual addressing of transport units is used. This leads to an increase in the productivity of transport and mining machines by reducing their downtime.
3. In a mixed cycle, some of the transport units have permanent addresses to excavators, while the rest move depending on the needs at the moment.
The highly efficient operation of surface transport in quarries is only possible with the use of advanced digital solutions such as GPS navigation. At the same time, some obsolete mining facilities still use the identification of transport units by the radio signal emitted by them with an individual frequency.
Obviously, the rejection of engineering solutions of the last century can significantly increase the performance of the facility.
Periodic modernization of such equipment at mining facilities should be carried out simultaneously, taking into account the existing monitoring and control systems for key equipment. In this way, companies can constantly increase the speed of maintenance of mining machines, minimize fuel consumption and wear and tear on mining trucks, the repair of which is extremely expensive.
Modernization of lighting systems in mines and quarries
Today, the
mining industry
faces very different challenges than in the past: productivity, safety and environmental goals.
While equipment and component prices are falling, operating costs are rising. Thus, by implementing energy efficient green technologies such as LED lighting, mines can optimize their limited resources and reduce operating costs.
Benefits of LED lighting
Lighting fixtures installed on active mining equipment such as earthmoving machines (excavators) have historically been left on during the working day due to frequent power outages.
On the other hand, starting up and warming up equipment can be costly in the event of unplanned downtime.
High Intensity Discharge (HID) lamps require a warm-up period of up to 20 minutes before reaching full efficiency. Those 20 minutes of zero or low light can lead to unproductive work or even hazards in the mine. LED technology, which is widely used in modernization of mines, eliminates this problem for mining facilities.
LED light sources immediately after switching on provide a high level of illumination around the machine. Over time, some lighting requirements may even change due to the safer conditions that LED technology creates.
The technical features of LED lighting can also further increase energy savings in mines to achieve environmental goals.
According to experts, switching to LEDs can reduce energy consumption by 60-70%.
For areas that must be constantly illuminated, the energy consumption can also be halved.
LED technology and lighting control systems allow operators to control the environmental impact of light sources in terms of light pollution, light scatter and glare. In this way, they can help mining equipment operators ensure that the light is used responsibly and losses are kept to a minimum.
From an engineering point of view, LEDs are much smaller and simpler than traditional light sources. Each diode can be controlled using optical components to direct light exactly where it is needed. This is the most visible feature of LEDs, allowing control and reduction of energy losses. Despite a significant initial investment in many mining operations, energy efficient lighting pays off faster than equipment available in the past.
Another advantage is the fact that, over the life of the light source, the company has the opportunity to save significant money compared to HID luminaires with comparable light output. The carbon footprint of excavator lighting will also be reduced by 70%.
Switching to LED lighting could increase potential profits in the mining industry.
The options go far beyond replacing spotlights as mining companies rethink lighting in electrical substations, machine rooms and walkways to improve
energy efficiency
.
Savings on the maintenance of lighting systems in mines
Most of the lighting problems faced by miners can be attributed to high equipment vibration.
Constant and fast movement is detrimental to lighting fixtures. For this reason, maintenance related to lighting has always been a huge burden for mine owners. Whether it's replacing a fixture or repairing a broken lamp, lighting maintenance is time consuming, expensive and dangerous.
The service life of high-quality LEDs is usually at least 50,000 hours. Due to strict regulations in the mining industry, some applications require lights to be on 24 hours a day. This means that one LED can provide lighting for about 6 years. Unlike LEDs, traditional lighting fixtures have a much shorter lifespan, ranging from 3,000 to 20,000 hours under ideal conditions.
Thus, replacing traditional lighting with LED lighting can significantly reduce maintenance costs.
However, when implementing LED technology, engineers need to analyze every element of the system. In specific situations, a traditional light source may last longer than some types of luminaires designed for it. If the manufacturing company takes into account the wear factor and the harsh environment in which the luminaire will operate during the long life of the LED, the customer will receive a reliable, safe and affordable lighting system for each area of the mining project.
Be that as it may, the use of advanced lighting technologies during the modernization of mines and mining and processing plants will positively affect costs and other project performance indicators
.
Modernization of water management systems in mining facilities
One of the most important factors in the entire mining industry, especially for mining and processing plants, is the availability of water.
All mineral processing operations require water, whether for flotation, washing or other purposes. Modernization of mine water management systems and water equipment of mining and processing plants is critically important from both an economic and environmental perspective.
For more efficient and safe water management, it is recommended to focus on reducing the consumption of water sources and sustainable management of the aquifers that feed them. To make better use of available resources, companies should implement water metering systems at every stage of their mining operations.
It is recommended to draw up a complete water balance for all mining operations, which will allow the project team to analyze the current situation, determine corrective measures to reduce consumption, evaluate the effectiveness of these measures and their possible use in the future.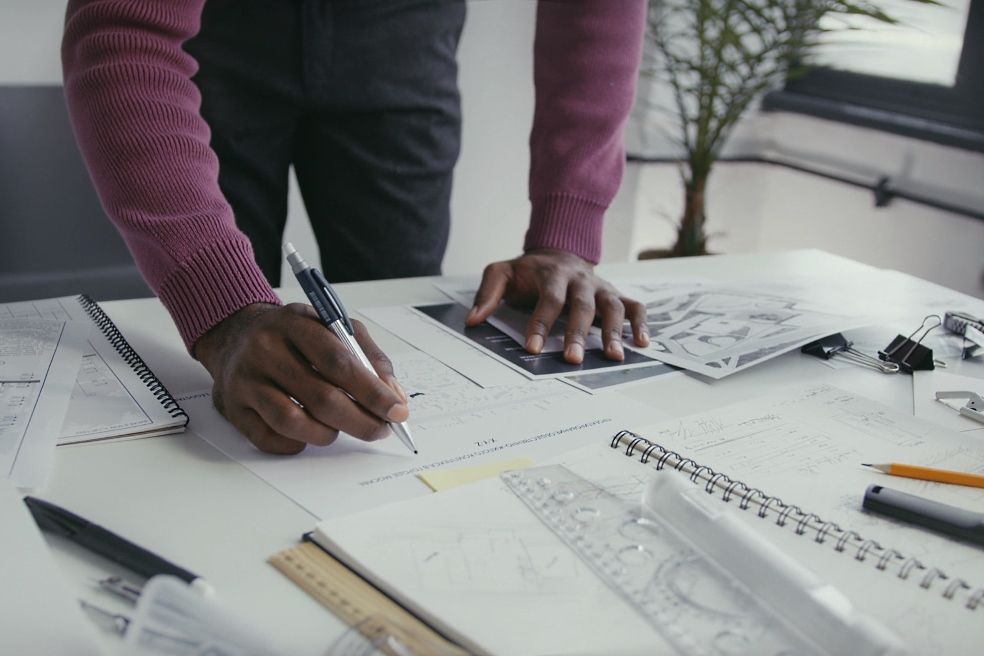 Monitoring of water resources in the mining industry
Continuous monitoring is required to achieve greater efficiency of mining processes, planning the necessary measures for their optimization and informing stakeholders about the results of the water management system.
This includes monitoring water sources, photo and video recording of their condition, measuring the quality of extracted water, studying the ecosystems associated, etc.
Continuous monitoring of primary and secondary reservoirs, hydro turbines and slopes, as well as monitoring water levels to find solutions to avoid spills and pollution, are also critically important. Unfortunately, many mining facilities, especially in developing countries, still have obsolete water management systems in dire need of complex and capital-intensive modernization.
Other recommended measures are the control of inflow and outflow at the treatment plant, as well as monitoring of the final water flow and groundwater sources to control the seepage of various materials entering the water as a result of leaching, leakage from tailings, etc.
Extraction, transportation, storage and distribution of water
The supply of water to mines depends mainly on the type of water source. Mining companies obtain water using their pipelines, as well as surface or underground sources.
Best practices for extraction, transportation, storage and distribution of water for mining facilities include the following:
• Proper assessment and planning of equipment needs in terms of availability and potential damage, the likelihood of leaks, and the consequences of water shortages.
• Modernization of the water management system in accordance with the current state of the mineral deposit, its size, configuration and structure.
• Implementation of appropriate preventive measures and maintenance of pipelines, tanks, pumps and other equipment.
• Installation of automatic systems for the rapid detection of leaks in process water pipelines.
• Monitoring and continuous reporting on the level, quantity and quality of water distributed.
The water to be used at the mining site is stored in special pools or tanks with a certain capacity and a minimum level of maintenance.
The most significant losses are associated with evaporation due to the presence of open surfaces and leaks due to breakdown of mechanisms or improper maintenance. These tanks and pools should be periodically repaired and modernized in accordance with available technologies, materials and engineering solutions.
Saving water in the extraction and processing of minerals
One of the first factors that the project team needs to consider when designing a water management system is to reduce the consumption of water, which consequently reduces the amount of wastewater and the costs associated with its treatment.
Some of the most important measures aimed at reducing water consumption are:
• Analysis of water consumption and its relationship with performance indicators to determine the actual quantities needed by the mine or plant for the production process.
• Wastewater analysis, which allows the company to better assess the quantity and quality of water consumed during the extraction and processing of minerals.
• Analysis and evaluation of equipment and current operating practices to explore opportunities for improvement, change in procedures and equipment.
• Reduction of consumption and elimination of water losses at all stages of the production process through the repair and modernization of equipment.
The most significant water consumption falls on such facilities as mining and processing plants, hydrometallurgical facilities, foundries and
refineries
. These facilities also need periodic inspection, replacement / modernization of equipment for water supply, storage, transportation and purification.
Water resource optimization technologies include, but are not limited to:
• Automation and integration of intelligent control on all technological processes that use water, such as flocculation. This automatic control allows to reduce water consumption by 5-10% or more compared to manual control, depending on the process.
• Installation of efficient systems for recirculation of fresh water coming from the surface of remote tailings, at significant distances from the well to the plant. Recycling excess water to a concentrator can result in savings of 30 to 50% in fresh water consumption.
• Water management at a complex mining facilities can be continuously monitored through the use of flow meters and integrators for each zone of operation, setting water consumption targets for a certain period of time or for separate operations.
• Thickened tailings sludge contains a large amount of water, which can be recovered by partial or complete filtration. In the case of complete filtration of the sludge, consumption of fresh water can be reduced to about 200-300 liters per ton of treated water.
As engineering practice shows, the modernization of equipment and the introduction of advanced systems to reduce water consumption at mining facilities require large investments and time. This includes not only the installation of pumps, sensors or filters, but also the construction of well-designed sludge storage facilities, pools and associated infrastructure.
Modernization of dust collectors in the mining industry
During mining and processing in the mining industry, minerals go through numerous technological processes, such as grinding, drying, sizing, until they finally become a finished commercial product.
These activities are highly mechanized and can generate significant amounts of dust and gases.
If workers are exposed to dust particles for a long time, their health may be seriously impaired. Even common dust particles such as silica can lead to chronic health problems. In addition, many types of dust have a negative impact on the environment and put at risk the species that live near the mining site.
Modernization of dust collectors and ventilation systems in the mining industry is one of the key requirements in the context of occupational safety and environmental protection
.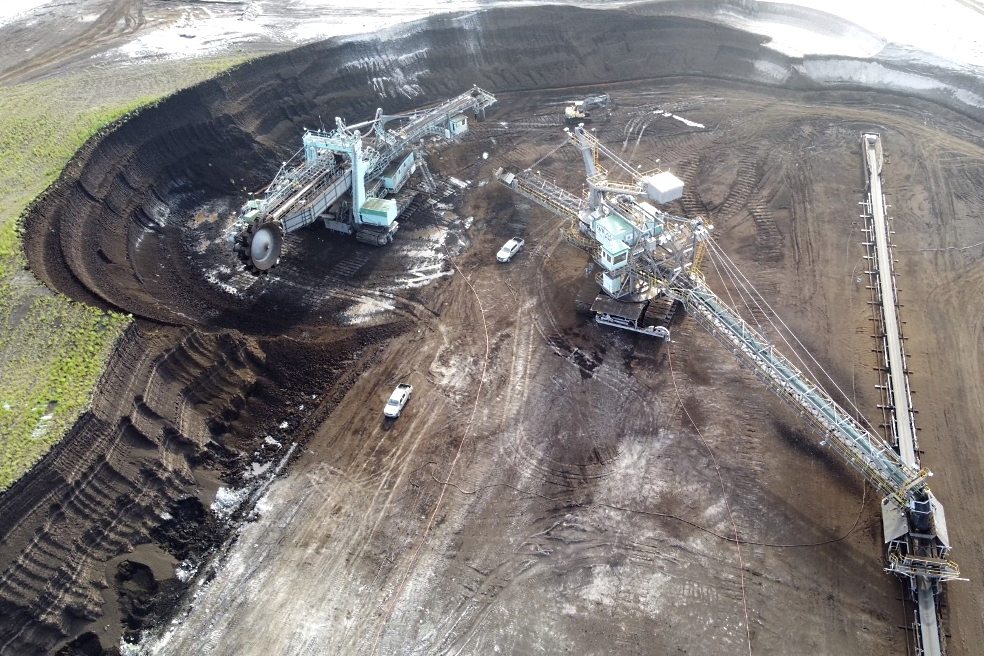 Without appropriate measures, gases such as methane can accumulate and increase the risk of an explosion in a mine. Also,
engineering
teams should be aware of the danger of accumulation of other seemingly harmless gases, such as CO2, which can become hazardous in high concentrations. The combined work of dust collectors and effective ventilation allows the removal of harmful substances at the same time as fresh air is supplied to the mine.
Moreover, the recapture of silica (quartz powder) creates additional income opportunities for mining companies.
Silica is one of the most abundant substances on the planet and is widely used in industry. It is the main ingredient in glass and a significant part of the composition of ceramic tiles, cement, bricks and asphalt. It is also used in metallurgy, agriculture, and water filtration.
Thus, the purposeful modernization of dust collectors and ventilation systems in mines, quarries and mining and processing plants solves not only environmental, but also financial issues. The choice of engineering solutions should be based on the features of a particular technological process, the type of minerals and waste being processed, the prospects for their sale, etc.
Some features of modern dust collectors and ventilation systems
Dust collectors are the most widely used technology for controlling the concentration of particulate matter in the air in mineral processing plants as well as in mines.
A well-integrated dust collection system offers many benefits, including increased productivity and quality in mining operations.
Mining dust collectors range from low volume filtration systems used in deep mines to large wet dust collectors used in intensive coal mining.
Among them are the following types of equipment:
• Dry mechanical dust collectors.
• Dust chambers.
• Inertial dust collectors.
• Counter current cyclones.
• Vortex dust collectors.
• Multicyclones.
• serial cyclones.
• Wet dust collectors.
• Jet scrubbers.
• Vortex scrubbers.
• Rotary disc scrubbers.
The most common technology in
mineral processing facilities
uses Local Exhaust Ventilation (LEV) systems. These systems capture dust from processes such as crushing, grinding, screening, drying, bulking and loading, and then direct it to the filter. Capturing dust at its source prevents it from spreading through the air, significantly improving the working conditions of miners.
During the transportation or processing of any mineral in the mining industry, various types of dust can be generated.
If a dust cloud is formed in the absence of filtering equipment, this can endanger the health of workers. Poor visibility also directly affects the safety and productivity of the facility.
One of the requirements for mine and quarry modernization projects is the introduction of systems to handle dust as a potential pollutant
.
When determining the nature of a potential pollutant, several factors must be considered, such as particle size, shape, and amount of dust.
Such capital-intensive tasks require rich practical experience and professional approach.
ESFC Investment Group
, together with reputable international partners, are ready to offer you a full range of financial and engineering solutions for the modernization and construction of mines, quarries and mining and processing plants around the world.