Fearing a shortage of gas due to the geopolitical standoff between the West and Russia, some EU countries decide to continue using coal
.
This does not please the European Commission, which recommends a completely opposite direction, namely the development of renewable energy sources. Regardless of the opinion on this issue, all European citizens and companies should focus on saving energy in 2022-2023.
Brussels ensures that the appropriate emergency measures have already been taken and there is no need to panic.
Germany and Poland have already announced a return to coal energy, and several other countries want to follow in their footsteps. This is not surprising, because the average filling of European gas storage facilities is about 53-55%.
Meanwhile, Gazprom constantly complains about the technical problems caused by the sanctions and warns that it will have to limit gas supplies to other countries.
Russia has recently cut off
natural gas
supplies to Germany, Italy, Slovakia and Austria. Earlier, due to disagreement to pay in rubles, Gazprom suspended gas transit to Poland, Bulgaria, Finland, the Netherlands and Denmark.
Some of these countries, fearful of winter gas shortages, are reverting to financing coal sector
.
These forced measures displease the European Commission.
According to Ursula von der Leyen, the head of the European Commission, this energy crisis should be used to move forward, and not go back to dirty fossil fuels. However, from an economic and political point of view, this is not so easy to implement, especially for large European economies with a strong dependence on Russian energy resources.
Coal prices rise due to Russian gas manipulations
In response to the actions of Gazprom, Germany said that it should use more coal-fired power plants, including those previously stopped for the transition to
green energy
.
In Poland, Jacek Sasin, Deputy Prime Minister, once again argues that the basis of the country's energy security remains energy generated from fossil fuels.
In turn, the Netherlands removed the restriction on the use of coal, which previously amounted to 35%. This should lead to savings in natural gas at the level of 2 billion cubic meters per year.
Dutch Minister for Climate and Energy Policy
Rob Jetten believes that thanks to these actions, Putin's piggy bank will receive significantly less money.
In Italy, the reduction in gas supplies could raise the crisis level in the national gas system from "pre-emergency" to "emergency".
Austria also announced new life for its coal-fired power plants.
Thus, the Austrian government has already ordered preparations for the resumption of operation of the Mellach power station, which was closed two years ago.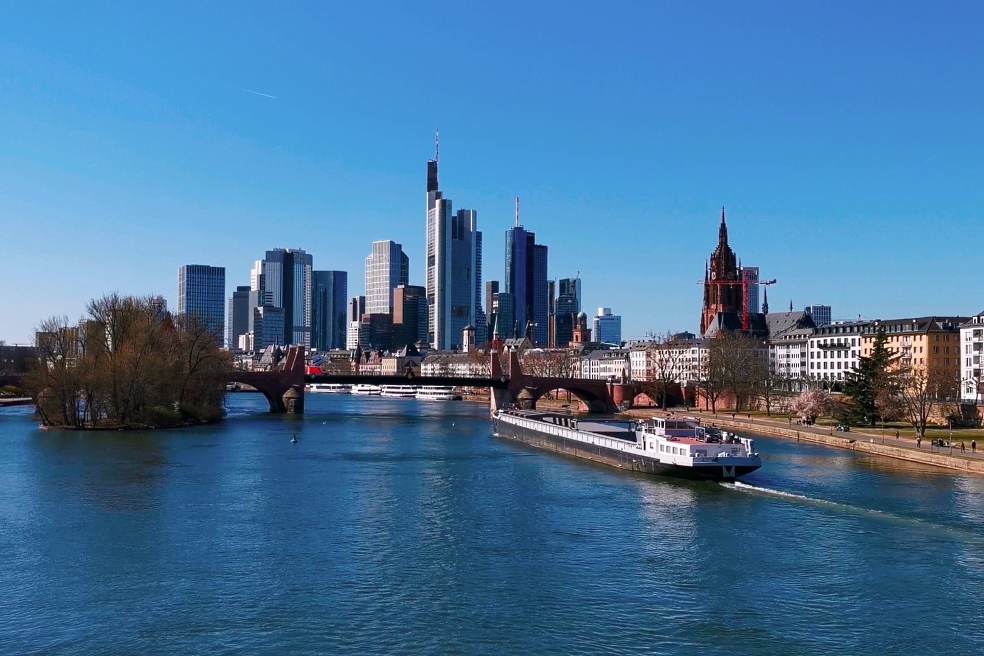 The European Commission has a contingency plan
The European Commission does not want to put up with this European coal renaissance.
Ursula von der Leyen provides EU-prepared contingency measures, including tough energy-saving measures and strategic priorities indicating which industries should get gas first.
According to the European Commission, saving energy is still the best way to contain Russia. In the first quarter of 2022 alone, gas consumption in Europe fell by 9%, compared to the same period a year ago. Ursula von der Leyen is counting on additional gas supplies from Israel, Cyprus and
Egypt
.
Brussels is also closely monitoring the growth of gas production in Norway and Azerbaijan, which can also become an alternative to Russian gas for EU countries
.
So far, the only noticeable effect of gas manipulations is the rise in prices. Dutch TTF Natural Gas Futures again costs more than 120 euros per MWh. A year ago, the price was less than 20 euros, which is more than six times cheaper.
Against this background, coal is also much more expensive.
In the ports of the ARA (Amsterdam, Rotterdam, and Antwerp) a ton already costs more than $345, and just a month ago the price was less than $300.
Meanwhile, a year ago, coal in the ports of the ARA cost about $100 per ton.